'Setting up a craft brewery in 1996 didn't seem like a major risk. Looking back, it definitely was'
Carlow Brewing Company's Seamus O'Hara also talks about why he'd hire Michael O'Leary.
THE COMPANY BEHIND O'Hara's craft beer and the Falling Apple cider brand had a pretty good year last year.
Carlow Brewing Company, which is one of Ireland's largest independent beer producers, snapped up local cider label Craigies in February. Two months later, it announced that it had sold a major stake to Spanish drinks firm Hijos de Rivera, the maker of the Estrella Galicia beer.
Based in Bagenalstown, Carlow Brewing was founded by Seamus O'Hara and Victor Treacy just over 20 years ago.
It has been delivering a healthy return for its backers in recent years and the most recent accounts for the firm show that it's sitting on accumulated profits of €1.5 million.
For the latest instalment of our question-and-answer series, we spoke to O'Hara about why Ryanair's Michael O'Leary would be his dream hire, how working in a meat factory taught him to study harder and why craft brewers should never underestimate the power of global drinks giants.
Here's what he had to say: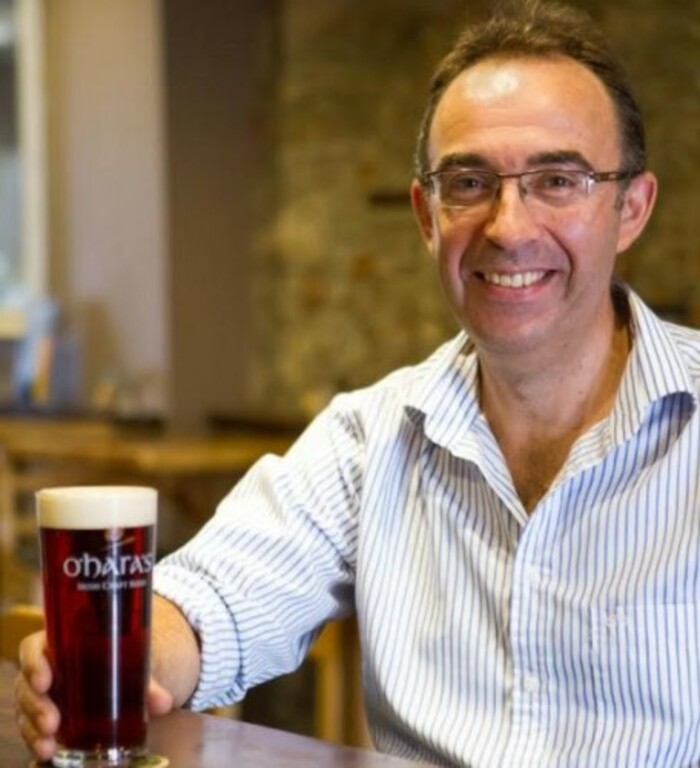 Source: Niall Bouzon
On average, what time do you start work in the morning and what time do you clock off?
I usually start around eight. In the business we're in, there are lots of events in the evenings and meetings. Plus we're exporting to countries with different time zones, so the evenings can wander on a bit.
How often do you take a day off?
Pretty rarely. I travel quite a bit on the job, so if I'm abroad and I'm somewhere interesting, I try to be a tourist for a few hours. But we've been pretty busy on the job the last couple of years.
There's been a lot of growth in the craft sector, so we've kind of stuck with it as opposed to taking time off.
What's the worst job/task you've ever had to do?
When I was a teenager, I spent four summers working in a local meat factory. It paid well, but the work was tough. It always encouraged me to work hard when I went back to school each year.
You get immune to the type of work after a while, but when you're involved in meat production, it's not the most pleasant environment.
What's the biggest risk you've ever taken?
Setting up a brewery back in 1996 when there was no real established craft beer sector. Looking back on it, at the time, I didn't consider it as a major risk, but it definitely was.
I studied biotech at college. As part of the course, we studied brewing, so I had a certain background in it, but I initially ended up working in the pharmaceutical industry.
I was based in the UK for a few years, working in pharma. I got exposed to the kind of beer culture of the time, which was focused on real ale, cask-conditioned beers, lots of regional breweries, guest beers in the bars.
When I moved back to Ireland, we didn't have that sort of thing at all. It's commonplace now.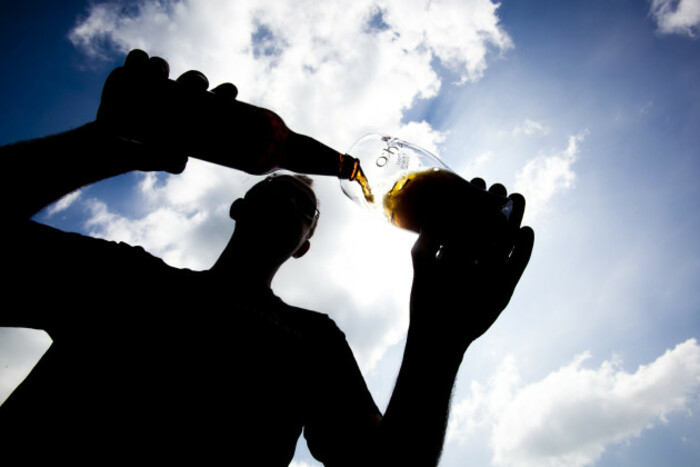 Source: Leon Farrell/Photocall Ireland
What's the one skill you wish you had?
I'd love to be able to touch type. When I was at college, I did a typing course but I didn't pay enough attention. It would be a very handy skill nowadays.
If there was one person in the world you could hire, who would it be and why?
Ryanair boss Michael O'Leary, given his success in the David vs Goliath battle against traditional airlines.
As a craft brewer, the sector has been – and still is – very much a case of David vs Goliath: small craft breweries against the massive multinational businesses. O'Leary has been pretty successful in navigating that in his sector.
What has been your biggest mistake to date and what did you learn from it?
Having all my eggs in one basket. When we started this business, we were very much locally focused, which to some extent is an important part of being a craft brewery. But you become a bit of a sitting duck for the competition.
The more focused you are, it's much easier to pick you off from a competitive point of view. We were in danger, particularly in our ability to scale.
We found that by diversifying our sales base, there was a much stronger position to get out there and grow the business.
What bad work habit have you had to kick?
I tend to start a lot of things; I get interested in so many ideas and opportunities. I have to always remind myself that we need a certain amount of focus here. I'd say starting too many things is a habit that I've had to keep an eye on.
There's so much you can do, particularly in craft brewing. You can have a new product every week. There's an awful lot of innovation and creative stuff you can do, and it's about getting the balance right and not getting carried away with it.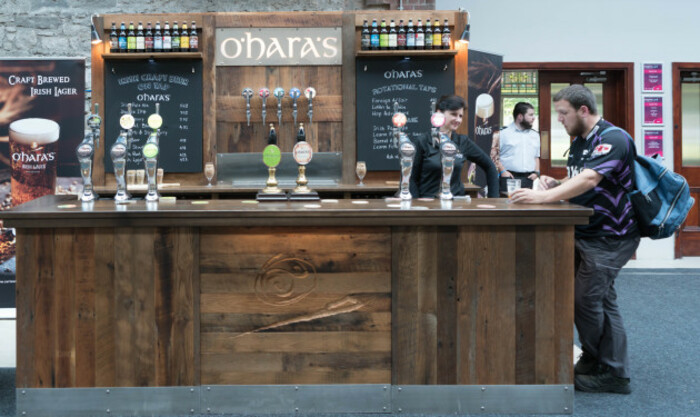 Do you read business biographies/management books? If so, what's the best book you've read in the last year?
I do read biographies, often on management or sport. I'm halfway through The Choice by Philly McMahon, which I think is really good.
One I read last year was from Jim Koch, the founder of the Boston Beer Company, called Quench Your Own Thirst. It's an autobiography on starting up the Sam Adams brand.
I find them inspiring and you get ideas from them. A lot of the reason for reading them is seeing what other people could achieve, in most cases with limited resources, and how they navigated challenges.
What do you see as being the biggest challenges for your business?
There's been strong growth over the last five years in craft. I think to be able to maintain that is the biggest challenge.
The sector is still relatively small. There's been a lot of buzz for craft, lots of publicity, and certainly it's been very positive. But the consumption in Ireland is still only a little over 3% of all beer sales.
The challenge is to be able to break through to get that figure to 5%, 10%, where the whole sector is more sustainable. I still feel it's a young, fledgling sector with a lot of small companies facing big competitors.
We shouldn't underestimate the challenges of maintaining that momentum and growing  and dealing with the various hurdles that we have to deal with.
Sign up to our newsletter to receive a regular digest of Fora's top articles delivered to your inbox.