Cars are virtually walking off the lots and that's good news for everyone
Consumer confidence is picking up when people trade in their old models.
NEW CAR SALES boomed in the first three months of the year as people continued to trade in their old bangers.
In a good bellwether for consumers' willingness to spend, the Society of the Irish Motor Industry (SIMI) said new vehicle sales from January to March were up 28% on the same time in 2015.
Some 82,830 new cars were sold over the period with the joint SIMI/DoneDeal report noting that all the key indicators were positive – the economy was on the up, employment was increasing and people's earnings were also likely to rise.
While car sales are highly seasonal, increased spending in the sector has closely mirrored the improvement in Ireland's jobs market over the past three years.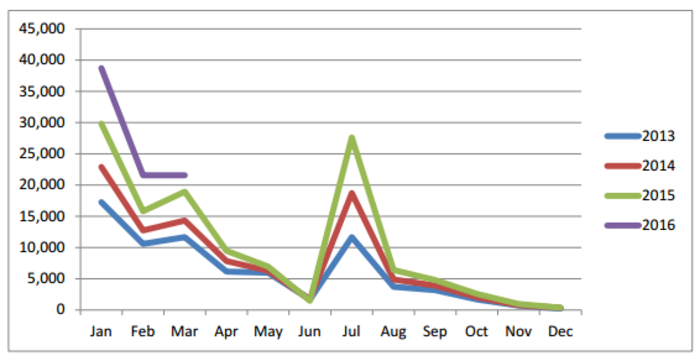 Source: SIMI
The sector is also seen as a good indicator for general consumer confidence, boding well for other retail industries. The logic goes that people are only likely to commit to major purchases like a new car when they're feeling fairly good about their finances.
SIMI director-general Alan Nolan said the increase in sales was partly due to the pent-up demand from people now replacing their old cars with new models.
The share of used imports being brought into the country, compared to new cars being registered, was also at its lowest level since at least 2007.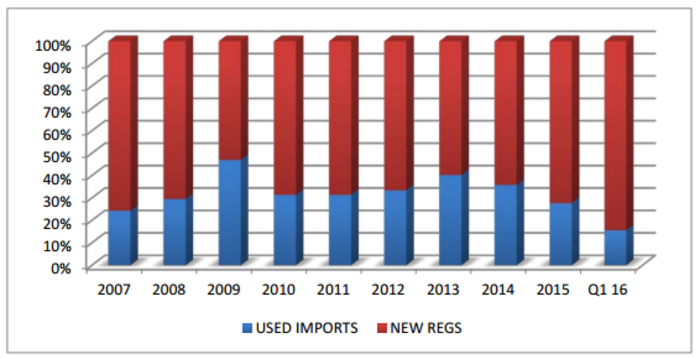 Source: SIMI
Other headline figures from the quarter include:
Car sales contributed €752 million to the exchequer in tax receipts

Truck sales were up nearly 63%, while light commercial vehicles rose around one-third

Roscommon had the strongest growth in car sales of any county at 45%, while Longford recorded the weakest at less than 18%

New car prices were down 2.8%, but the cost of insurance jumped by almost one-third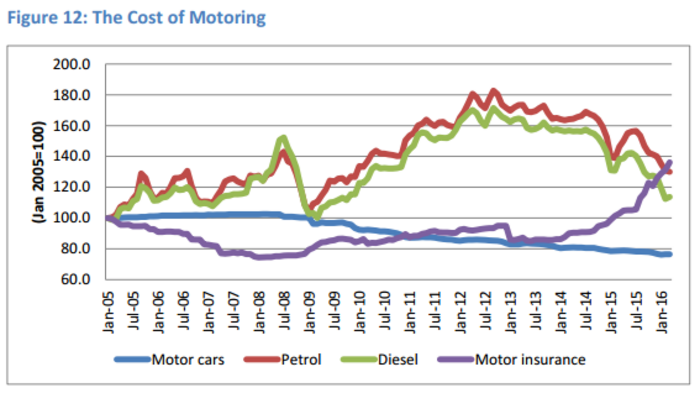 Source: SIMI
read more on