The case for building a €15 billion, all-island motorway
The head of Ireland's biggest business group says it's the most important project for the country.
AN ALL-ISLAND MOTORWAY is the single piece of infrastructure Ireland needs the most, according to the head of the country's biggest business group.
In an interview with Fora, Ibec chief executive Danny McCoy said Ireland needs to connect its largest regional towns and cities with each other and not just with Dublin.
"If you got a fourth class student to draw motorways between the major urban areas, they would have an orbital part to it – they would connect up Waterford, Cork, Limerick, Sligo, Letterkenny," he said. "What we have now is just a radial one out of Dublin."
He argued that the capital's share of Ireland's GDP, which the most recent figures from the Central Statistics Office put at about 42%, is far too high and the economic load needs to be spread more evenly.
"It's off the chart in an international comparison. London is an exception, but Britain only depends on it for about 20% of its GDP," he said.
"Most normal European countries would have their capital city deriving about 10-12% of economic activity."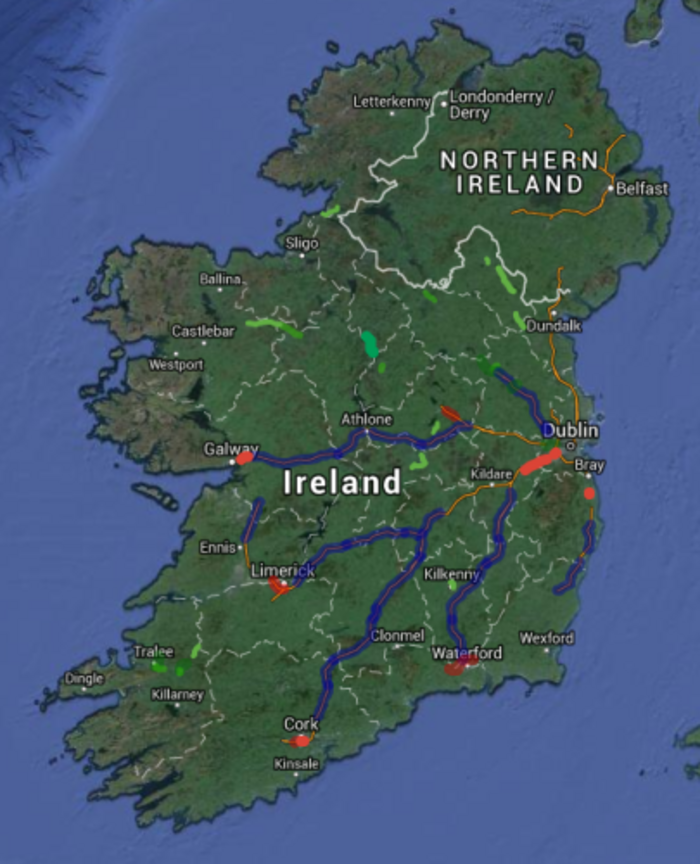 The Ibec chief has previously said the country should "embrace" a forecast population of 10 million across the island before 2050.
The most recent statistics from the CSO, based on the 2011 census, estimated that population in the Republic could grow from 4.6 million in 2011 to 6.7 million by 2046. About 1.8 million people are estimated to live in the greater Dublin area, which also includes counties Meath, Kildare and Wicklow.
Connecting people
McCoy said a motorway network would help to better distribute population and economic activity.
He claimed that if a motorway network of 5,000km was to be properly built across the island, "90% of the population would live within 10km of (a) motorway, so it would be very transformative."
As Ireland already has about 2,500km of motorway, McCoy proposes upgrading about 2,200km of national primary roads. According to preliminary Ibec estimates, this would cost an average of just under €7 million per km – or €15 billion overall.
McCoy said that the project could be funded through a public-private partnership and bonds. He said a long-term, 20-year bond could be used and that the state could secure an interest rate as low as 2.5% if the loan was tied down now.
He argued the economic benefit from the upgraded roads would mean that the development would end up "paying for itself".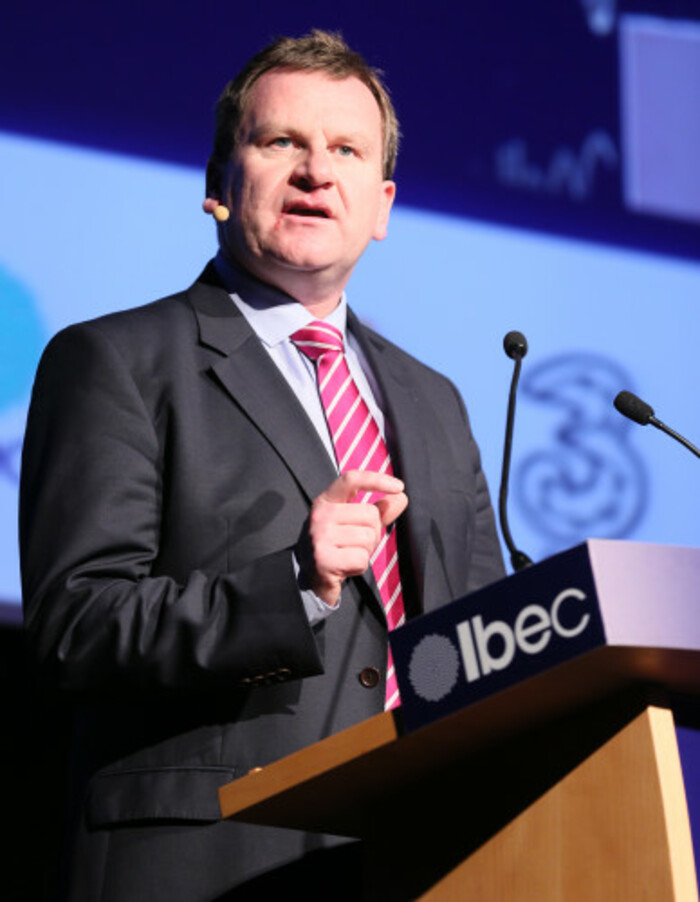 Source: Laura Hutton/Photocall Ireland
Social partnership
McCoy also argued for a return to some form of social partnership – despite the pre-crash arrangements being derided in many circles.
"I can see its absence having a material consequence in what happened in the last few months around the housing market and particularly social housing," he said.
"The social housing problem that has emerged … that would have been handled a lot more quickly and a lot more effectively if there had been a social partnership structure there that would have mediated."
Social partnership was an arrangement in which representatives from trade unions and employers negotiated with the government to reach agreements on a range of social and economic policy issues.
As it represents some of the largest businesses in the country, Ibec was one of the most influential figures during these negotiations.
Critics of the setup say it gave interest groups too much power, weakened the Oireachtas and was responsible for bloated pay in the public sector.
However, McCoy said the centralised wage bargaining often associated with social partnership wasn't needed in today's market.
"We don't see that as necessary, we see enterprise level bargaining as the way to proceed (and) it is important that wage norms are put out there," he said.
"If you don't have a forum where you can mediate expectations, then the expectations will be set by anecdotal evidence. Any civilised, mature society will have an element of social partnership, however it's called."