Farmers and food producers could suffer the most if the UK ditches the EU
These are the Irish business sectors most at risk if there's a Brexit, according to Ibec.
IRELAND'S KEY AGRICULTURE and food and drink sectors are expected to be the hardest hit if the UK turns its back on the EU.
The country's largest business group, Ibec, said the stakes were "very high" for both the Republic and the rest of Europe if the world's fifth-biggest economy leaves the bloc.
Both importers and exporters would face higher costs as customs were inevitably reintroduced and regulations between the jurisdictions moved out of step, it said in a new report on the impact of a so-called Brexit.
In the worst-case scenario, the ESRI has predicted trade between Ireland and the UK, the Republic's second-largest export destination, would plunge 20% in the event of an 'out' vote in June. The latest YouGov poll put the 'remain' and 'leave' sides on virtually equal footing.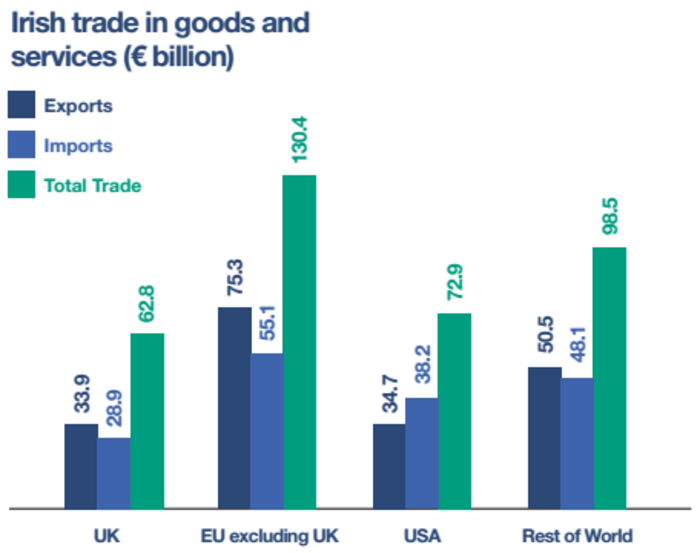 Source: Ibec
The pound could also shed up to 15% of its value in the event of a Brexit, bringing it close to equal footing with the euro, PwC has forecast. That would render Irish exports less competitive compared to UK products, further damaging major industries.
The food and agriculture sectors would suffer the most, although any sector with a high exposure to the UK was likely to feel the impact, the report said. The UK accounts for 55% of Irish meat exports and 30% of dairy exports.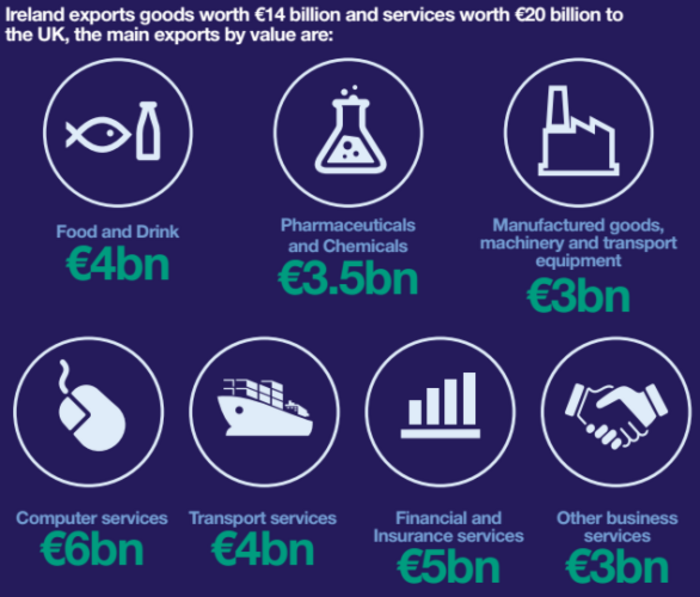 Source: Ibec
Businesses trading in prepared food and drinks, and alcoholic beverages, were all expected to be adversely affected, while SMEs would be hit harder than larger firms and multinationals.
A blow to recovery
Ibec director Pat Ivory said: "A UK departure would be a blow to the Irish recovery and result in a protracted period of uncertainty for business."
While Ireland is expected to reap some benefits from a Brexit as multinationals shifted their operations to the Republic to gain easy access to the common market, the UK was also expected to compete "aggressively" for foreign investment.
The UK government has already moved to bring its corporate tax rate closer to Ireland's rock-bottom 12.5% rate and leaving the EU would free it from regulations surrounding state aid and other business incentives.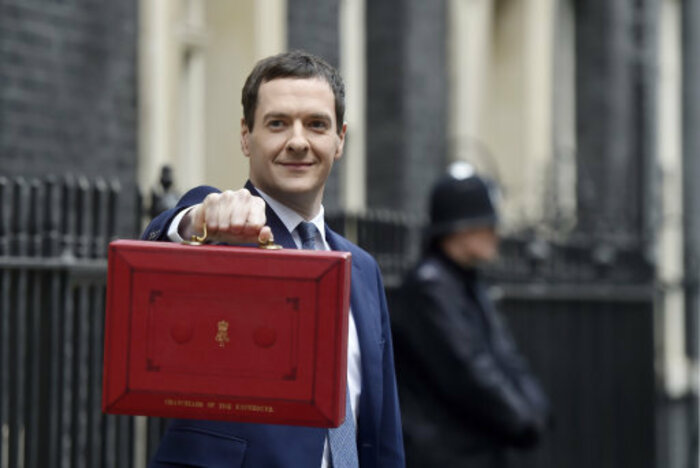 Source: Hannah McKay/PA Wire
"Dublin could benefit if some corporate activity relocated … but on balance the risks outweigh any possible advantages," the Ibec report said.
"Ireland benefits if our nearest neighbour and close competitor has to abide by the same rules, within the EU."