'We're assuming the worst': How Ireland's food firms are prepping for Brexit
From cookies to chicken, Irish companies see both challenges and opportunities on the horizon.
EAST COAST BAKEHOUSE was planning for a grand launch in the UK and Ireland – then Brexit happened.
The Drogheda-based biscuit business began trading in June 2016, the same month the UK voted to leave the European Union, which threw the company's strategy into disarray.
"Originally our plan was to export about 80% of our output to the UK, so that was a bit of a setback," chairman and founder Michael Carey told Fora.
He said that Brexit was a "massive concern" for the growing company and forced the outfit to go back to the drawing board.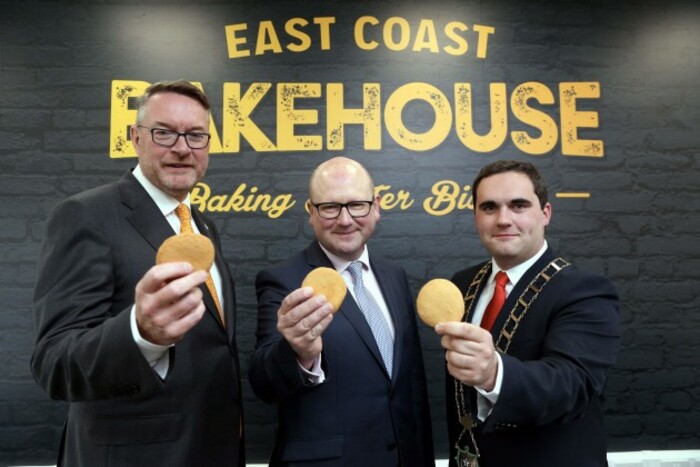 Source: Jason Clarke Photography
The firm pared back its plans for the UK market, which today accounts for almost a third of its total sales – still a sizable chunk, which puts the business at risk in the event of a so-called hard Brexit.
"In terms of the risks for us, a hard Brexit would result in further movement in the sterling to euro rate, which would be bad for Irish exports. And if there are trading barriers or tariffs on export products from Ireland into Britain it would make it very uncompetitive," Carey says.
"So we're taking steps to broaden our export base and go to other markets outside the UK. We're now trading in 20 countries and we're also putting more emphasis on the home market."
The company is turning its attention further afield, and has recently expanded to the US and Africa – markets that it had not initially intended to hit so soon after launching.
"We're assuming the worst – that it will be a hard Brexit. So we've had to really change our emphasis and pivot our direction," Carey said.
Planning ahead
With less than a year to go until the UK leaves the EU, PwC has warned that Irish businesses need to prepare for the worst-case scenario – a hard Brexit.
If such an event comes to pass, the UK is predicted to crash out of the customs union and single market, which could lead to the introduction of new tariffs that would create barriers to trade.
A report published this week by Bord Bia revealed that the majority of Irish food and drink companies have been making preparations ahead of Brexit, even though most are still uncertain about its impact.
Speaking at the launch of the report, Bord Bia CEO Tara McCarthy said that there has been "some rhetoric that Irish companies weren't preparing".
However, the food board's research showed that nearly three-quarters of food and drink firms have made progress in the past year by formulating plans and taking action.
Some 85% of companies are actively seeking to expand into new markets, while others are looking at new suppliers or trade routes.
But McCarthy added that "more intense work is still needed".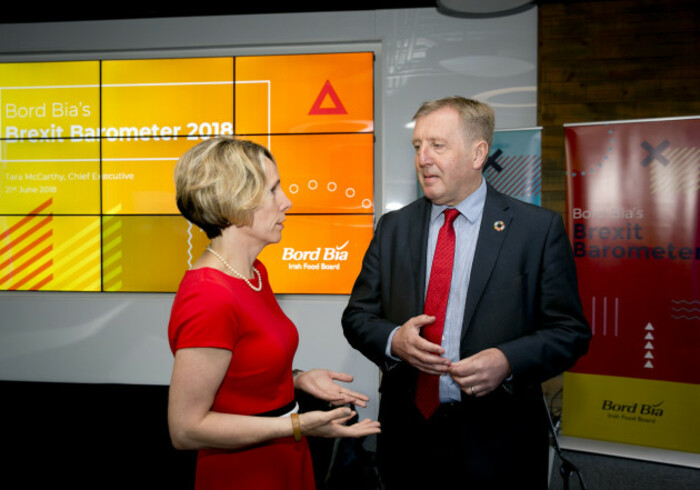 Source: Johnny Bambury Photography
This focus on preparation was echoed by a panel of business leaders at the event.
John Jordan, the new CEO of dairy firm Ornua, stressed the importance of having conversations with customers, especially in the "tough UK retail market".
"In the last month or six weeks there's been a massive ramp up in interest from UK retailers – they seem to have suddenly woke up and realised that this is happening.
"Whether it's a hard or soft Brexit, there are going to be challenges in the movement of goods and there will be costs."
Meanwhile, Niall Browne of Dawn Meats added that "there's going to have to be a lot of investment to make up for lost ground".
Although he is confident that the UK will still require imports from Ireland post-Brexit, Browne added a lot of Irish businesses will have to expand their export base.
"It's not very easy to find new markets but it has to be done," he said.
Opportunities
Vincent Carton, managing director of chicken producer Manor Farm, anticipates that Brexit will present an opportunity to companies like his that operate largely in the domestic market.
"We're feeling very prepared and we see it having a positive effect on our business," he told Fora.
Carton said that more than two-fifths of chicken fillets consumed in the Irish market currently come from the Netherlands. If the UK market is closed off, it could create an opportunity for Irish companies to become more competitive against imports.
The majority of Manor Farm's business is based in Ireland but the company also exports to France and Asia.
However, Carton can afford to be more cavalier than others, as his company doesn't do much business in the UK.
"Most other Irish companies depend on the UK, but we don't at all – we made a strategic change years ago, long before Brexit.
"So we're not looking forward to Brexit necessarily, but we see opportunities ahead," he added.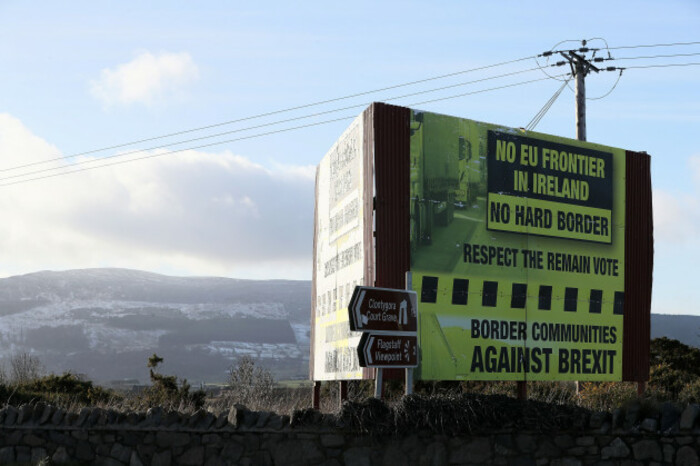 Source: PA Wire/PA Images
Carey stressed that East Coast Bakehouse's preference is for a soft Brexit, but he agreed that even in the worst-case scenario, there are still potential opportunities that could come out of a change in the market.
"A lot of our competitors are importing biscuits from the UK, so if there is a hard Brexit, looking on the positive side, we have some great opportunities here to replace those imports," Carey said.
He added that the business is "well-positioned" at home and in international markets, which gives him confidence going forward.
"We're counterbalancing the risk of a hard Brexit by building our business in other areas. So in the long run we'll be alright."
Sign up to our newsletter to receive a regular digest of Fora's top articles delivered to your inbox.