BrewDog plans to open its first Irish bar next year - but finding the right site is a 'real challenge'
The Scottish beer company had previously planned to set up shop in Dublin by the end of 2018.
SCOTTISH BEER BRAND BrewDog postponed plans to open its first Irish bar until 2019, blaming a challenging property market.
According to Dan Jones, BrewDog's international marketing boss, the company is aiming to open a bar in Dublin in the first half of next year, followed by another outlet later in the year "if all goes to plan".
"We're always on the hunt for new sites, but the market is very robust and securing sites in the best locations is a real challenge in the current property market," Jones told Fora through an email.
"Initially, we'd love to open a bar in Dublin. It's an awesome city with a vibrant craft beer scene that we would love to be a part of, but we'd like to see BrewDog bars in each of the key Irish cities."
Earlier this year, the company registered an Irish subsidiary, BrewDog Ireland Ltd, and said in a Sunday Business Post interview in July that its first Irish bar could open before the end of 2018.
However Jones said that the challenge of finding a suitable location has been "the biggest factor" in why that date was pushed back.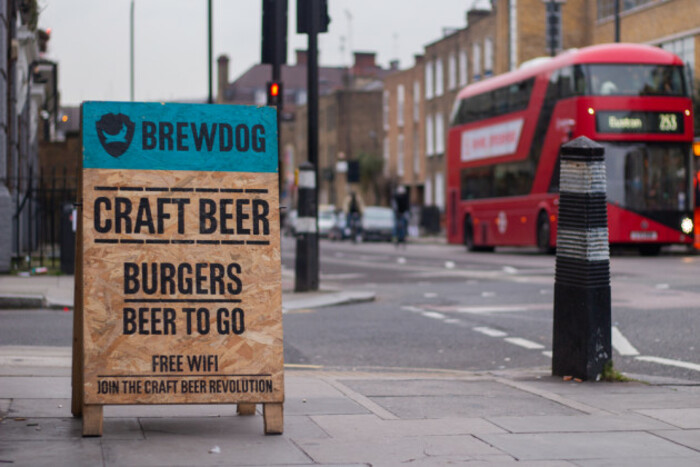 Source: Shutterstock/Douglas Pfeiffer
Beer business
BrewDog was founded in Scotland in 2007 by Martin Dickie and James Watt and is known for craft beers such as Punk IPA and Dead Pony Club.
Last year, the company recorded revenue of more than £111 million and an operating profit of £2.7 million.
In its annual results, BrewDog said that growing its bar division is "a key area" of its future expansion plans.
The outfit opened its first craft beer bar in Aberdeen in 2010 and now has more than 50 bars across the UK, the US, Spain, Germany, Italy, Belgium, Sweden and Finland.
The joints sell a range of BrewDog beers on tap, as well as selection of guest beers from other craft breweries. They also feature food and beer tastings. 
[embed id="embed_2"]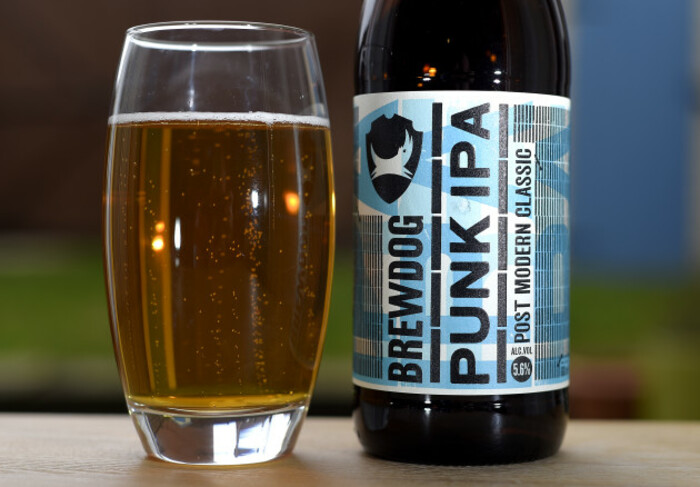 Source: Andrew Matthews/PA Images
Although Ireland has yet to get its own BrewDog bar, the company has exported its beers here for a number of years.
Last year, the brewery secured a new nationwide distribution deal with Barry & Fitzwilliam, which the company said has led to an increase in sales.
"We're seeing incredible growth with our new distribution partner in Ireland and should finish 2018 with just over 100% growth," Jones said.
"At the moment Ireland is just out of our top 10 markets, but it's a rapidly growing country that we believe has the potential to become a top five market with the right focus."
Get our NEW daily digest of the morning's most important headlines for innovative Irish businesses.