'So much of fintech is people giving stuff away for free. It's not sustainable'
Brett Meyers of CurrencyFair tells us what sector he thinks is the most over-hyped.
AS PART OF a new Fora series, we're asking prominent people in Irish business for some lesser-known insights about themselves.
Michael Flynn, better known as Mattress Mick, revealed his dream person to hire and Republic of Work's DC Cahalane spoke about the worst job he's ever had.
For the third installment, the founder of Dublin-based fintech firm CurrencyFair, Brett Meyers, is in the hot seat.
Here's what he had to say: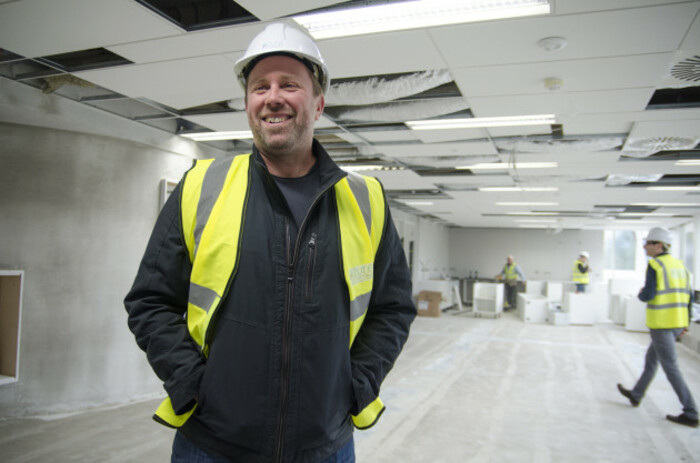 Source: Flickr
What's the worst job/task you ever had to do?
In my teens, I was on the checkouts at a supermarket. It was an absolutely horrible and repetitive job.
I dreaded going to work knowing that I had to essentially stand still for six hours.
How often do you take a day off?
A year or two ago when CurrencyFair was still young, almost never. But you should strive to make yourself less essential over time.
It's not always realistic to do that in the early days, but if it's possible, make yourself non-essential as soon as you can.
If you weren't doing your current job, what do you think you would be doing instead?
I'd be spending more time with early stage startups, which is what I'm slowly starting to do now as I move away from the day-to-day running of CurrencyFair.
I'm trying to do that because of how much you learn, and I've already started to get involved with mentoring. I have another business idea that I'm at the very early stage of thinking about that would involve a product or service for startups.
The best way to validate that idea is to do a lot of mentoring, so I'm aiming over the next six months to get exposure to a few hundred startups.
If there was one person in the world you could hire, who would it be and why? 
This isn't probably the best judgement from a business perspective, but I'd hire a young Elon Musk.
The guy is such a risk-taker and visionary that I think working with him would be an amazing experience. But I'm not convinced it would turn out that well.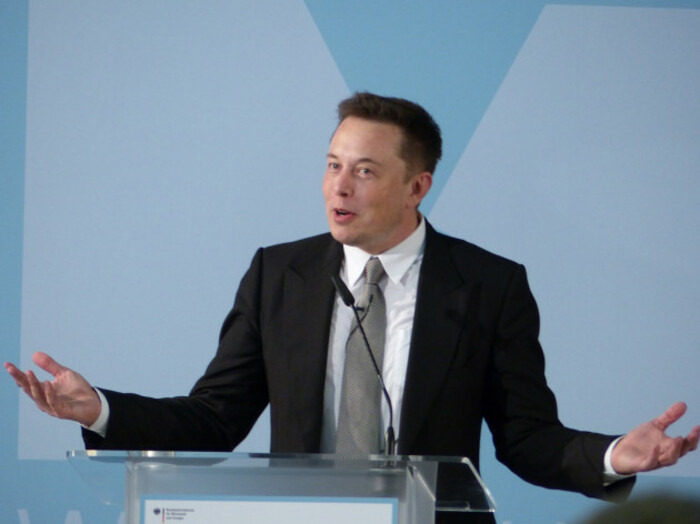 Source: DPA/PA Images
What business sector do you think is the most over-hyped?
In fintech, everyone is talking about disruption, but the only thing really being disrupted is how businesses get customers.
You do get consumer fintech that is actually disruptive and they are doing something different, but so much of it is people giving stuff away for free.
They build up a customer base and people think it's disruptive, but it's not. They're just disrupting pricing by not charging what it costs to deliver.
These companies get a lot of hype, but at the end of the day they will need a business model because you can only fund something through venture capital for so long.
I think it's really dangerous. Down the line they might figure out a new way to charge, but that's rare. In reality, it's not adding value long-term because giving stuff away for free isn't sustainable.
What bad work habit have you had to kick? 
For years I didn't have a good personal organisation system, but I set one up after I read a book called Getting Things Done.
It's a bit complicated, but it's effectively an online to-do list that keeps track of everything I need to do. It tracks what I need to do today, tomorrow, next week and so on.
What I've found is if you don't have a system like that, you just keep stuff in your head all the time, and I'd wake up in the middle of the night and think through all the things I need to do the next day.
Now I don't need to do that and I feel my brain is freed up. I can just check on my phone what I need to do.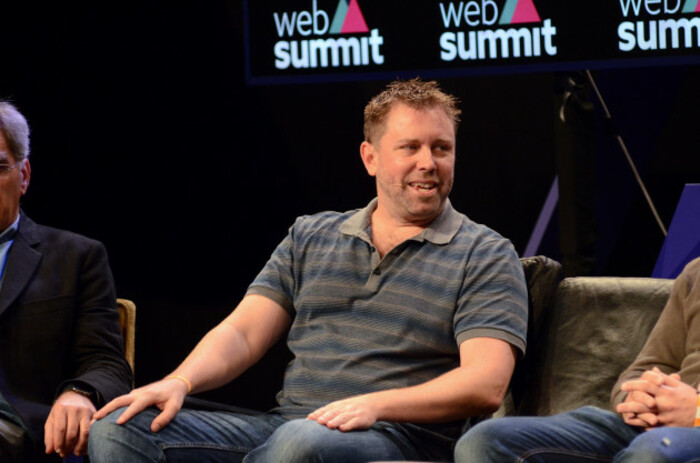 Source: Flickr
If you could invest in any Irish company (other than your own), which one would it be and why?
One company I would single out down in Wexford is Scurri, which is run by Rory O'Connor.
I've met some of the team and it seems to me that he has created a really strong culture, and you know he will get the job done.
What have you found is the best way to motivate staff?
I like to share a lot of information about what's going in the business with staff and think of everyone as partners. It means they know what's going on, and it makes them feel some ownership over it.
It doesn't always work. Some people just want their job to be their job, to turn up, do their work and go home. There's nothing wrong with that, but I like to try to create an atmosphere that we're all in this together.
What's the best piece of advice you ever received, and who did it come from?
It came from my grandfather who passed away a couple of months ago. He was a businessman himself, who built the first retail carpet business in my hometown of Perth, Australia, and sold it when he retired.
What I learned from him was integrity matters in business. He taught me that business is about relationships and not transactions.
It seems obvious, but it surprises me that some people try to get the best of a transaction for themselves. It's a win-win outcome you should be looking for.
What detail about yourself would surprise your staff? 
I've always been fairly open so they know all about me – they know I like wine and have a passion for cycling.
I got into cycling to keep fit, but it also involves a couple of cycling holidays. It's a brilliant way to explore a new country and, of course, nothing tastes as good as a beer at the end of a 120km cycle.
Sign up to our newsletter to receive a regular digest of Fora's top articles delivered to your inbox.