Bleeperbike is gearing up to launch e-bikes in Dublin after raising €750k
The bike-share startup plans to roll out 200 e-bikes in the coming months and is tinkering with e-scooters.
AFTER SECURING €750,000 in a new batch of funding, bike-share startup Bleeperbike is preparing to deploy stationless electric bikes in Dublin.
Chief executive Hugh Cooney told Fora that the company recently raised the equity financing from Business Venture Partners, which has a focus on sustainability.
Bleeperbike is now planning to add electric bike, or e-bike, models to its fleet around the city.
It has released a test bike and is now putting the finishing touches on a model that will be rolled out in the coming months.
"We're just finalising a couple of things with the model," Cooney said, with the company aiming to have 200 of these bikes in operation around October.
Unlike regular bikes, e-bikes are powered by a small electric battery and motor to assist the cyclist's pedalling. The speed of Bleeperbike's model is capped at 25km/h.
Cooney said it is making final tweaks to a number of test bikes and is adding security features around the battery before the full fleet is acquired.
"There's the value in stealing the bike, there's also the value of stealing a battery," he said.
"We have to make sure that we have sufficient security features to make that either very difficult to do or pointless whereby the battery wouldn't be of use once it's taken out of our vehicle."
It currently has 500 regular bikes on the streets with users undertaking an average of 1,200 rides a day.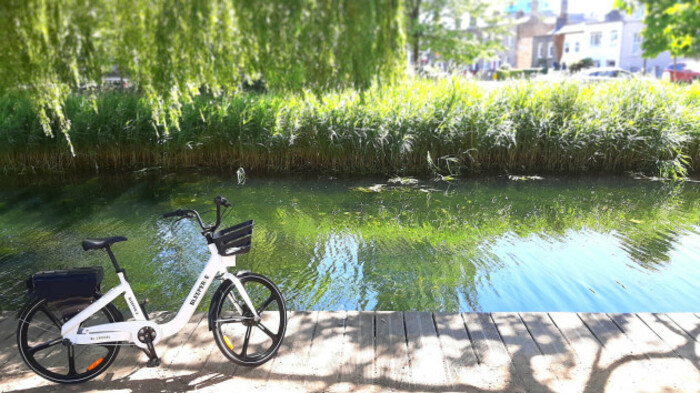 Source: Bleeperbike
Cooney anticipates that as well as the 200 e-bikes that will join the fleet, the regular bikes will grow to 1,000 soon.
"We don't want to rush in too quickly, not until we're sure that the public will like (e-bikes) and feel safe using them," he said, adding that the mix may eventually become 50/50.
"We're seeing in other European cities where they already have standard bikes and electric bikes in their schemes, that the electric bikes are getting way more use."
E-Scooters
Bikes remain the focus for Bleeperbike but the startup is scouting the possibility of adding e-scooters to its service.
At the startup's workshop in Dublin, where it carries out maintenance on its stock, it has a number of e-scooters that it's tinkering with. However Cooney isn't committing to this mobility craze just yet.
Currently e-scooters occupy a legal grey area in Ireland. No scooter sharing companies operate here, although Silicon Valley darling Lime is opening an office in the capital and the recently re-branded Free Now has indicated its plans to launch scooters in Ireland.
[embed id="embed_2"]
The Road Safety Authority is currently carrying out a review of legislation.
Cooney said there's a lot of hype around e-scooters and the proof will lie in whether people are still using them after the novelty wears off and if the cost is still acceptable.
"I think it's very early in that market for (scooter) companies to put a lot of money into them because they haven't proven themselves yet as a long-term commuting option," he said.
"I'm not going to ignore the market either because if consumers prove me wrong then we need to be in that space because our competitors will be so we're keeping an eye on it."
Bleeperbike's chief competitor is council-operated Dublinbikes, which is still the market leader, but new entrant Moby, which secured licensing recently, will be joining the ranks soon.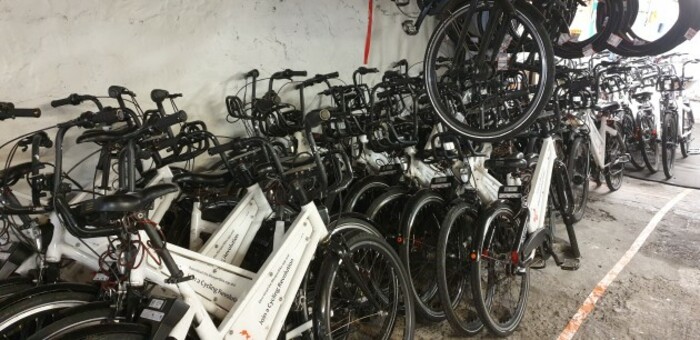 "I'm glad it's another Irish company. There are a couple of American companies that have raised over a billion (dollars) in Silicon Valley so they have a big advantage with the amount of money they can spend," Cooney said.
"If it's a like-minded Irish company that has to compete in the same financial backing and resources that we do, at least it will just be the best operator that will prevail rather than the operator with the most money in the bank."
Get our Daily Briefing with the morning's most important headlines for innovative Irish businesses.