Electric scooter giant Lime has Ireland in its sights as part of a European push
The billion-dollar startup is recruiting for a 'Dublin headquarters'.
ELECTRIC SCOOTER AND bike-sharing company Lime is plotting some kind of operations in Ireland.
The US-based, billion-dollar startup registered an Irish entity earlier this month and is hiring for roles including a strategy and planning project manager for "our Dublin headquarters to cover one of our EMEA regions".
Lime, founded in 2017 and valued at more than $2 billion, has become one of the biggest names in the latest dockless scooter craze. It also provides pedal and electric bikes, which are located and unlocked using a smartphone app.
It remains unclear if Lime plans to launch its scooter or bike rental services in Ireland or if the headquarters is just administrative. The company did not respond to requests for comment at the time of publication.
Scooter startups have attracted a lot of interest from venture capital firms.
Lime has raised over $760 million from American venture capital firm Andreessen Horowitz and Google's investment vehicle, GV, among others.
Rival scooter rental firm Bird has secured over $400 million from venture capitalists. Another outfit, Sweden's VOI, recently raised over $80 million across two rounds in the space of six months.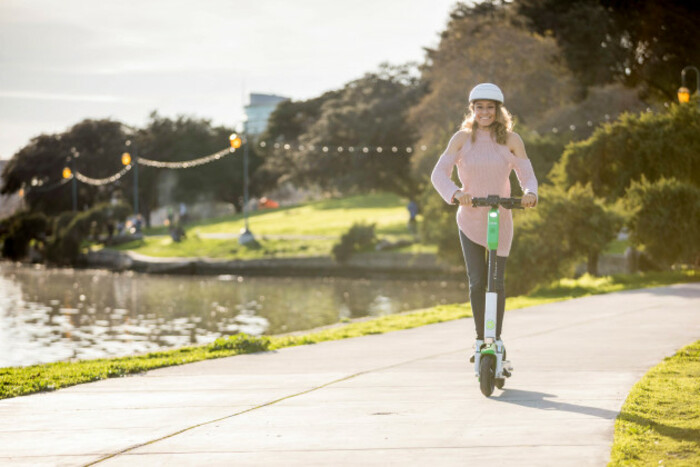 Source: Lime
Lime is active in dozens of North American cities and has been expanding in Europe with launches in more than 20 cities including London, Paris and Madrid.
Legality
The company is hiring for a number of roles in the Irish capital including a head of legal and a head of government affairs for the EMEA region.
Electric scooters exist in a legal grey area in Ireland – no on-demand scooter service in the vein of Lime operates here – while there have been calls to legalise the popular transport option.
Lime may also seek to launch its bike-sharing products in Ireland. Dublin City Council intends to award a new bike-sharing licence by next month.
Scooter companies like Lime have faced their share of regulatory issues too.
In December, authorities in Madrid ordered Lime and two other scooter startups to cease operations because users were exceeding speed limits of 30km/h and scooting outside designated streets and lanes.
Earlier this month, city officials in Paris – where Lime launched last summer – announced plans to fine scooter riders using the footpath.
Get our NEW Daily Briefing with the morning's most important headlines for innovative Irish businesses.