For this startup, getting early investors was a breeze. Next time around it was a nightmare
Cybersecurity firm Barricade's would-be backers had an abrupt change of heart.
A DEAL IS not done, until it's done. It's a lesson that Barricade founder David Coallier was apparently forced to learn the hard way.
After making a successful multi-million euro exit from Orchestra in 2011 and dabbling in some angel investing with Intercom and Trustev, Coallier set up his latest company, a cyber security outfit, in late 2014.
He quickly raised $1.2 million to get the project off the ground and spent the first year building a team while polishing off the initial product pitched to investors.
Speaking at recent Founder Series event, Coallier said after a year of building Barricade from the ground up, he needed to secure more investment – but he drastically underestimated how hard the process would be the second time around.
"Last December I started fundraising and figured since it took me three weeks to raise $1.2 million, I could probably raise another $2 million in a month maybe," he told an audience at Facebook's Dublin office.
"I did not foresee the investment environment that we are in now and that people are scared. Even if you have amazing numbers, your metrics are all there and your product is good … people are still scared."
End in sight
While Coallier said the long slog was nearly over and a number of backers had committed to the funding round, there had also been a few major hiccups along the way.
He said at one stage he thought the deal was done and dusted – only for a major investment firm to pull out at the eleventh hour.
"So the round took a lot longer to raise, essentially. We had a big lead investor and they were coming in for $2.5 million, which was great.
"We underwent three months of due diligence, which was a pain in the arse, and then met them in New York and they go, 'We have terrible news. The board met and we're just not going to do seed or series A any more'.
"I was like, 'Are you joking? Are you actually joking?'. We'd gone through three months and I had told a tonne of other investors we didn't want their money."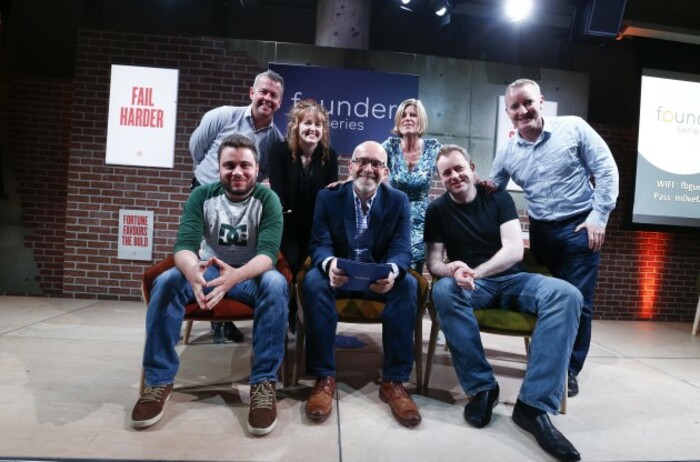 Source: Conor McCabe
Looking back on the last seven months, Coallier added that the problems he had raising finance came down to him not keeping his own assumptions in check.
"I had to put money in just to make sure that we were staying in place. It's fine, I understand the idea of putting my money in there.
"The lack of managing my own expectations of how long raising the round would take is currently a pain in my arse. It took six months to get the round which I expected would take a month."
Coallier's experiences mirror the comments of many in the local startup scene, who have warned that relatively easy access to early stage funding for many in Ireland can blind company founders to the difficulties in raising larger amounts in later rounds.
read more on