Five years after selling his first startup, this founder could be about to cash in again
David Coallier has told clients that his cybersecurity firm, Barricade, is set to be acquired.
THE FOUNDER OF Cork-based cybersecurity startup Barricade, David Coallier, has announced that his company is set to be acquired in the coming weeks.
Barricade, which was established in late 2014, launched with fanfare after securing $1.2 million in seed funding within weeks of setting up.
In an email to users, Coallier said the company is in a position to be acquired in the near future and that, as a result of the acquisition, the company will discontinue its services at the end of September.
When Fora contacted the 29-year-old, he said he was unable to reveal any more details of the reported acquisition at this stage.
However, the email announcement suggested that he and his team will stay on to work at the new organisation. Last year Barricade announced plans to go on a 35-person hiring drive.
"Stay tuned as we will be working on new and even better security tools for you in the new organization," Coallier wrote in the message to customers.
"We want to carry on and improve our relationship with you. You will hear more news coming from us soon."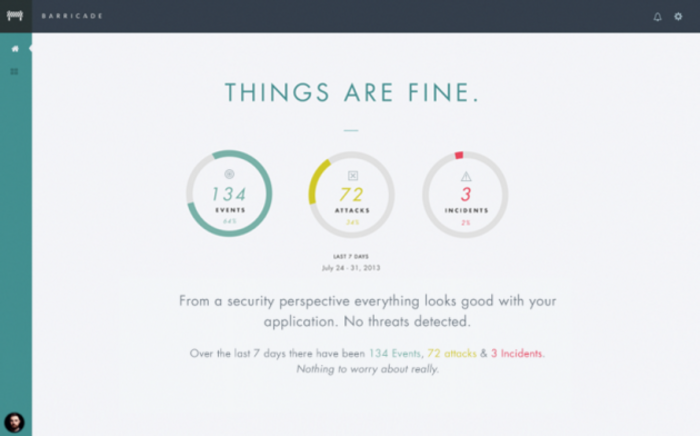 Shareholders
Although the terms of the reported deal are not yet known, company shareholders, who include angel investors Eamon Leonard and Jonathan Siegel, and a number of staff, would be in line for any windfall from the sale.
Louise Johnston, a former model and star of Irish reality TV show Fade Street who now works at the security firm, was among the firm's employees who were issued shares during the summer.
Barricade would be the second company set up by Coallier to be sold in recent years. In 2011, Orchestra, the cloud application platform he co-founded, was acquired as part of a multi-million deal by Engine Yard less than a year after it was set up.
Coallier also went on to set up messaging startup Kwikdesk, which raised €15 million after only four months in existence, and he also did a number of angel investments in renowned Irish startups such as Intercom and Pat Phelan's Trustev.
Difficulty raising
The startup founder earlier this year told an event in Facebook's Dublin offices that Barricade had problems raising more finance after the initial seed round.
He said an investment firm had committed to a $2.5 million funding deal only to pull out at the eleventh hour and he had to pump some of his own money into Barricade to keep the company going before it eventually raised more money.
read more on