The firm behind the Aungier Danger doughnut chain is headed for liquidation
But its founder says his business 'isn't going anywhere' and plans to expand.
THE COMPANY BEHIND doughnut chain Aungier Danger is headed for liquidation – but the firm's owner says the business "isn't going anywhere" and it will expand nationally in the near future.
On Friday, a notice was issued that creditors of ADPC Retail Limited, which is listed in company filings as owning the Aungier Danger business name, would hold a meeting in early June ahead of the proposed appointment of a liquidator.
One of the doughnut brand's outlets in Dublin, on George's Street, has been closed for an extended period while another, on Merrion Row, opened in October but shut again not long after its launch.
ADPC Retail is owned by Aungier Danger founder Phil Costello, who told Fora today that his business is "not going anywhere" despite the liquidation.
He added his doughnuts would be on sale at the Forbidden Fruit festival this weekend and he planned to announce a nationwide expansion in the near future.
Costello said that ADPC Retail Limited is the "previous firm behind" his doughnut store chain, however he declined to name the company that would continue to operate with the brand.
The latest filings for ADPC Retail, which was incorporated in October 2016 but is yet to lodge annual accounts, list the company as Costello's sole directorship. However he told Fora the company due to be wound up was just "one element of the business".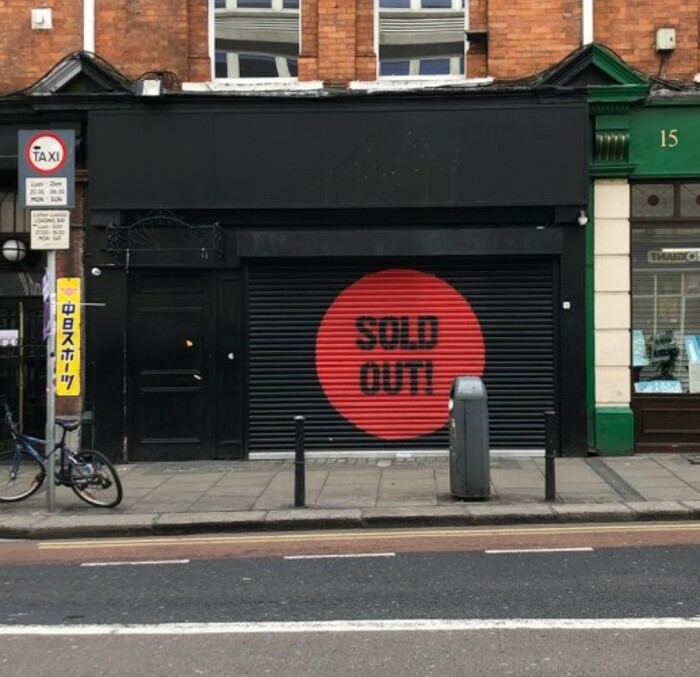 Doughnut boom
Aungier Danger was founded by Costello in 2015 with an initial store on Dublin's Aungier Street, which has continued to trade.
A second outlet was later opened on George's Street, however that store has been shuttered for several months. Aungier Danger also ran pop-up stores in Arnotts on Henry Street and in Dundrum Shopping Centre.
Last month, the firm began trading on food delivery service Deliveroo and continues to sell on the platform.
Aungier Danger was one of several doughnut brands to spread expand across Dublin and elsewhere in Ireland in recent years.
In an interview last year, Lisa Quinlan, who owns the rival Rolling Doughnut chain, told Fora she thought Dublin had hit 'peak doughnut'.
Sign up to our newsletter to receive a regular digest of Fora's top articles delivered to your inbox.