'The seven-nights-a-week drinker is gone': How Irish pubs are attracting a new clientele
Issues like harsher drink-driving penalties and cost of business are also having an impact on pubs.
IRISH PUBS ARE enlisting food trucks, gift shops and arcade games to attract customers as a growing number of people cut down on their alcohol consumption. 
According to a recent report by the Drinks Industry Group of Ireland (DIGI), non-alcoholic drinks are increasingly popular in the Irish market and producers and retailers have had to respond to demand. 
"It has been apparent over the past 18 months that there's a rapid and obvious emergence of no- and-low alcohol," said DIGI secretary and Licensed Vintners' Association CEO Donall O'Keefe. 
This is largely down to a growing interest in health and concerns about drink-driving laws – and he believes it's a trend that's here to stay.
But despite willingness to invest in innovation, the DIGI report found that publicans are also being affected by issues such as the cost of rates and insurance, the 2018 hospitality VAT increase – which went from 9% to 13.5% -  and Ireland's excise tax.
The vast majority of DIGI members surveyed said harsher driving penalties and concerns about "morning after" journeys have discouraged customers.
"The opportunity is to serve the non-drinkers well and hold on to the total piece of business. That's the way I think progressive publicans are looking at it," O'Keefe said. 
"Ten years ago food was about 10% of the average Dublin pub's turnover, today it's probably between 30% to 35%. I think it's going to go to 50% of an average pub's turnover over the next five years," he added.
"Consumer demand has driven it, the supply side has responded and publicans have responded."
The change has been noted by many as an opportunity, rather than a challenge, but the spectre of falling behind looms large. 
Research by DIGI from August of last year found there were almost 1,500 fewer pubs in Ireland in 2017 than in 2005, with Cork the most affected.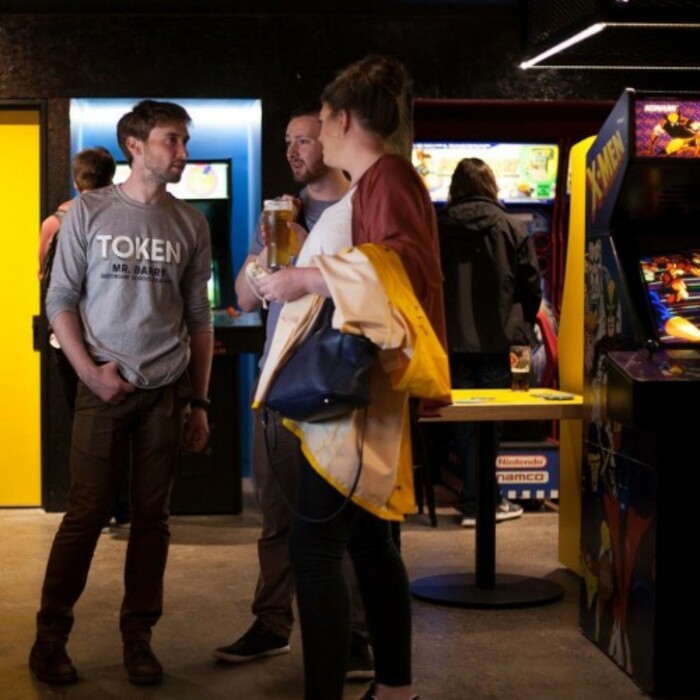 Source: Hazel Coonagh photography
Looking for more 
Token, the vintage arcade and restaurant-bar in central Dub;in, has recently expanded into an adjoining building, providing more bar space – but owner Nick DiMaio said it wasn't necessarily to accommodate drinkers.
"I've kind of done it in reverse as opposed to catering as a pub," he said. 
"With Token, it was the idea that a group of people or a group of friends could go out and have a night out where the focal point isn't about drinking – it's about the games, the side activity, obviously everybody shares food so that's a shared activity."
DiMaio said he believes it is now more socially acceptable to not drink – and that in terms of "the traditional pub" people want more from their experience than just a seat and a pint. 
The extension at Token, he said, is more to cater for everyone's needs, rather than just drinkers.
"There's always going to be a place in people's hearts for their local pub, but I think people demand more. People are selective on what they do on their night out and the more things in one place on offer the better."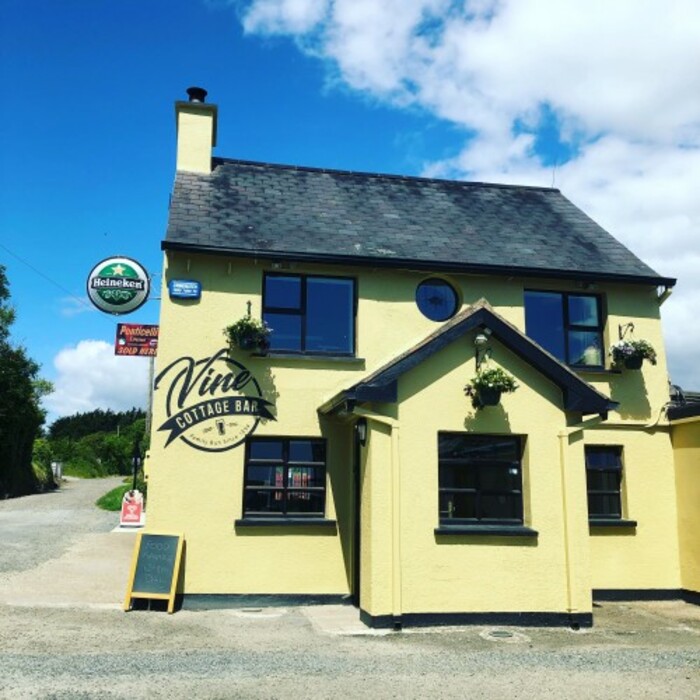 Source: Vine Cottage Bar
A new clientele 
On the other end of the spectrum, Vine Cottage Bar in Wexford has been in the same family for 125 years. Now owned by Thomas Walsh, the pub is celebrating a year since it put a food truck at the back.
"When my parents had the pub, it would have been open late into the evening, regular men around the counter kind of thing, all drinkers. A bit like every rural pub – you had drinkers seven nights a week," Walsh said. 
The nearby Tintern Abbey has long attracted tourists to the spot, but Walsh in recent years began to notice more families and non-drinkers flocking to the watering hole.
"We had to change because the seven-nights-a-week drinker is gone now. As each one passes on there's no one replacing them," he said. 
Walsh said that Vine Cottage is attracting a different clientele than in the past and that customer numbers are up in the years since it started catering for non-drinkers.
"Things are changing, the country is changing. Kids, years ago, sat in the corridor with a packet of Tayto while their mum and dad had a few pints. Things have come a long way."
Like O'Keefe, Walsh sees this as a continuing trend.
"I don't know what the future holds for rural pubs if they don't have a little alternative to just drinking – it's a bit of a bleak future to be honest with you."
 Get our Daily Briefing with the morning's most important headlines for innovative Irish businesses.