A Cork startup is bringing the internet of things to beehives
As part of our weekly Startup Spotlight series, we profile ApisProtect.
"I KNEW NOTHING about bees, I had never been anywhere near a beehive or even been stung by a bee."
Fiona Edwards Murphy doesn't seem like the most likely person to develop a system that helps beekeepers monitor the health of their beehives.
But a desire to apply her technical skills to a meaningful project led her to the unlikely launch of internet of things startup ApisProtect.
Edwards Murphy's background is in electronic engineering rather than apiculture. She was studying for her PhD in University College Cork and was scouring for ideas on possible use cases of her research.
"I was really interested in wireless sensor network technology, which is the old name for the internet of things basically. I really wanted to write a great application for this technology," she says.
She was put on to the idea of bees by Emanuel Popovici, a senior lecturer in mechanical engineering at UCC, who also kept bees and had been kicking around a similar idea.
This led to the creation of ApisProtect, a software platform that collects data from sensors within the hive and presents the data in an easy-to-digest way to beekeepers.
"We collect data on things like temperature, humidity and sound from inside the beehive, and we use machine learning to convert that raw data into valuable information for the beekeeper," Edwards Murphy explains.
"We classify the condition of the beehive and we then send them alerts and information that helps them to identify problems earlier and to take action."
While manually monitoring the conditions in hives can be an arduous task, ApisProtect provides a more streamlined system for beekeepers to maintain an overall picture of the health of their bees.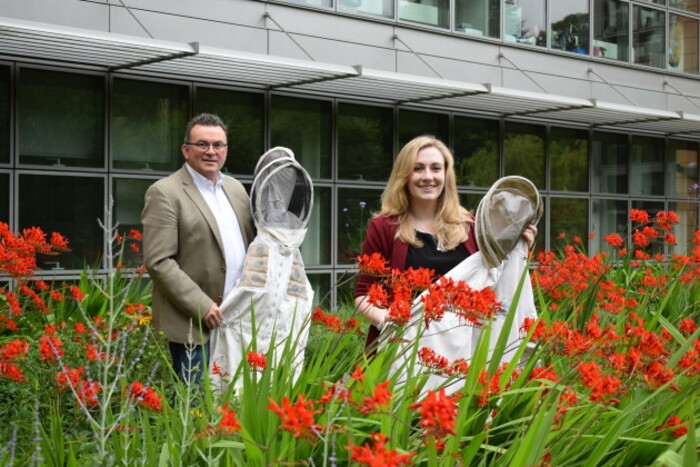 According to COLOSS, a Swiss-based honey bee research body that has worked with third-level institutions like the University of Limerick, Ireland had some of the highest loss rates in beekeeping in the world over winter 2015/2016.
Winter is a particularly tough time for beekeepers as they try to preserve the health of their hives in the cold, but heat and humidity play a factor too.
Certain medicines, Edwards Murphy says, only work effectively under specific conditions. The data, for example, can help beekeepers check which hives are too hot and need a change in their ventilation to cool them down or need to be moved.
"We need to have low humidity conditions (in Ireland) and we don't ever basically have low humidity conditions, so if there's a day where we have low humidity they'll need to know about it."
Monitoring is a big cost, so the true worth of the data would be felt in large, commercial operations with thousands of hives.
"You're just trying to plan your day and understand which hives you need to inspect," she says.
The ApisProtect system is on patrol 24/7, however easy access to the data, which is transmitted direct to a beekeeper's phone, is key for the system to work.
"They just plug into their beehive, they don't need to know anything about technology."
Hobbyists
There are a couple of thousand beekeepers in Ireland, Edwards Murphy says, but it's mostly hobbyists with a small number of commercial beekeepers.
"For us, the major markets would be places like the US, where they have invented the pollination industry where beekeepers rent their hives out to farmers to pollinate things like almonds and kiwis," she added.
"Then places like Oceania where Australia and New Zealand have a massive beekeeping industry and throughout Europe, particularly Southern Europe, countries like Spain and Italy."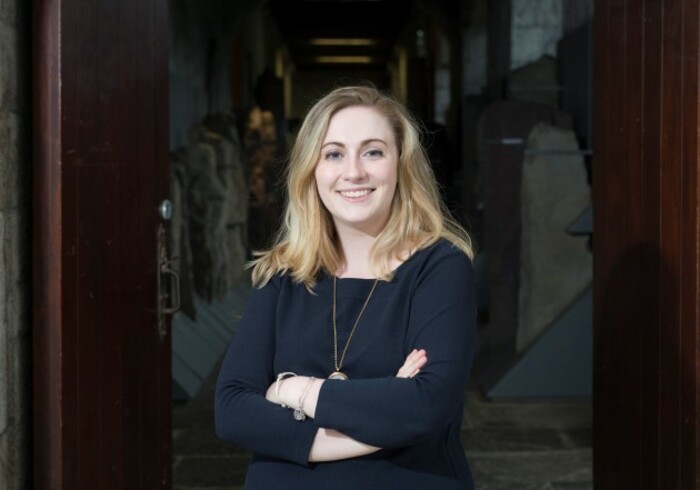 Source: Gerard McCarthy
ApisProtect is very much at an early stage. The team is still pretty slim with just three people, and it is getting a helping hand from Padraig Whelan, a former chief scientist at Ecuador's Charles Darwin Research Station.
It is now rolling out the platform with the aim of reaching 200 hives by the end of this year. The business model will be subscription-based, though it has yet to pin down what its fee will be.
The startup is currently closing a seed round from investors with a target of raising at least €500,000 to help meet its initial goals.
Agri-tech
ApisProtect was a finalist in this year's National Startup Awards in the agri-tech category among other startups like calving app Herdwatch and Hexafly, which is using insects to convert waste into animal feed.
The sector is a growing field in the wider tech space, where startups are attempting to address issues like crop yield, food supply and animal management.
Last year, the Ireland Strategic Investment Fund (ISIF) launched a €20 million fund for Irish agritech startups in conjunction with venture capital firm Finisterre Ventures.
Agribusiness giant Alltech, founded by Irishman Pearse Lyons, has also established an accelerator in Dublin for agri startups.
"Investors are very aware of the importance of the industry and that Ireland is really perfectly positioned to be a leader in this area because we have such strong technology skills and a really strong agriculture industry," Edwards Murphy says.
Sign up to our newsletter to receive a regular digest of Fora's top articles delivered to your inbox.