'It's frightening how we will suffer': Why Irish drinks producers are fighting new labelling laws
Mandatory health warnings will be placed on drinks sold here if the regulations are passed.
PATRICK RIGNEY, MANAGING director of The Shed Distillery in Leitrim, says he's proud of the business he has created.
His distillery has been producing whiskey since 2014, but last year he expanded into a new market with the launch of Drumshanbo Gunpowder Irish Gin.
"We've developed a business in a very rural part of the company, with 22 people working full-time and four part-time, so we're very proud of what we do," he tells Fora.
As the company continues to expand, however, there's something on the horizon that's concerning Rigney – a new Bill that will change how his products need to be labelled for sale in the Irish market.
"It's very extreme," he says. "It would put Irish producers at a significant disadvantage and would be very costly and disruptive."
"At a time when the Irish gin industry is getting a bit of steam and starting to create some waves internationally, this could actually stymie our growth."
The Public Health (Alcohol) Bill, which aims to reduce alcohol consumption in Ireland, is currently before the Dáil after taking two years to get through the Seanad.
The Bill has four main provisions: introducing a structural separation of alcohol from other products in stores, minimum unit pricing, health warning labels on alcohol products and advertising restrictions.
It has been backed by Taoiseach Leo Varadkar and Health Minister Simon Harris, and welcomed by health campaigners.
However, the drinks industry has been critical of the proposals, focusing in particular on labelling rules, which would require all alcoholic beverages sold in the Republic of Ireland to include evidence-based health warnings covering at least one-third of all printed materials.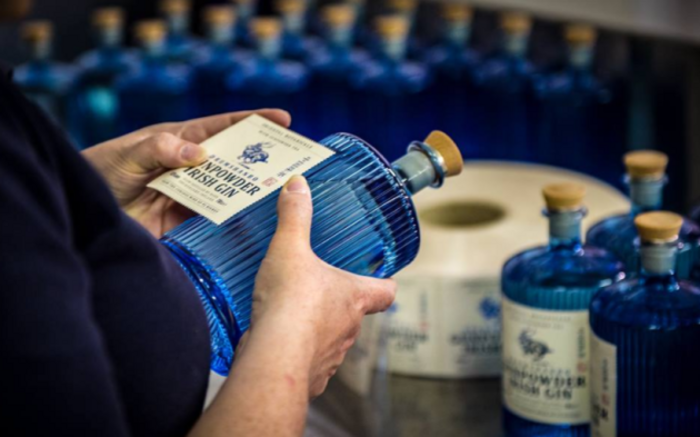 Source: The Shed Distillery
The Alcohol Beverage Federation of Ireland (ABFI) has said that this requirement would impose "significant costs" on Irish producers and distributors.
It added that this could damage the Irish drinks industry, which was worth €1.2 billion last year and employs more than 90,000 people directly and indirectly, and has also suggested that the move could create a "trade barrier" with the EU and US.
Costs and concerns
Patricia Callan, director of the ABFI, says that there is currently a "vibrancy" in the Irish drinks industry, with the number of distilleries and craft breweries growing each year.
However, she warns that the introduction of new labelling regulations could hinder this growth.
"At a very basic level it means that you need to have labels specific to the Irish market – there's a direct cost associated with that," she tells Fora.
"Irish companies are actually quite far ahead in terms of the amount of information that they put on a bottle or can, but nowhere else in the world has a mandatory cancer warning."
It should be noted that South Korea has introduced mandatory health warnings on alcohol labels, which can include cancer warnings.
Callan notes that World Health Organisation figures show that alcohol consumption is falling in Ireland, and so the introduction of new labels in a bid to reduce consumption further would be a "disproportionate" reaction.
"I think people are fully supportive of the objectives of the Bill, but it's about balance so the industry can continue being a massive exporter and producing brands we can be proud of, while tackling the issues of harmful drinking and underage drinking.
"We need to have workable laws that achieve this public policy objective but don't have a detrimental effect on industries at the same time."
Although it may lead to an increase in costs for Irish businesses, Damien O'Reilly, a lecturer in retail management at DIT, is not convinced that new labels would significantly impact sales of alcohol in the country.
"There's a lot of evidence, from cigarettes for example, that minimum unit pricing and advertising can have an effect on consumption, but I don't think labelling will have a major impact on business overall," he says.
"With a market the size of Ireland, it could certainly lead to a reduction in the number of products that are available if some companies decide not to send products here. But I think people will just switch brands rather than give up.
"It's only a different label, but the drinks industry doesn't want to change things. If you want to tackle an issue, however, somebody's got to do something at some stage."
Small businesses
Although it is unclear whether the measures will lead to a reduction in sales and alcohol consumption, many in the industry have suggested that it is the smaller Irish businesses that will be worst affected by the regulation changes.
Elisabeth Ryan, coordinator of the Independent Craft Brewers of Ireland (ICBI), which represents 35 Irish breweries, says that she welcomes the aims of the Bill but that some of the measures "just aren't practicable for small producers".
"Larger companies are used to dealing with changes, but it's a much bigger deal for small businesses, where the cost of a print run on labels could make a huge difference," she says.
[embed id="embed_2"]
"This could be a significant issue for small producers. The government should be helping these native companies instead of introducing unsustainable, costly, far-reaching measures. It shows a lack of understanding at legislative level."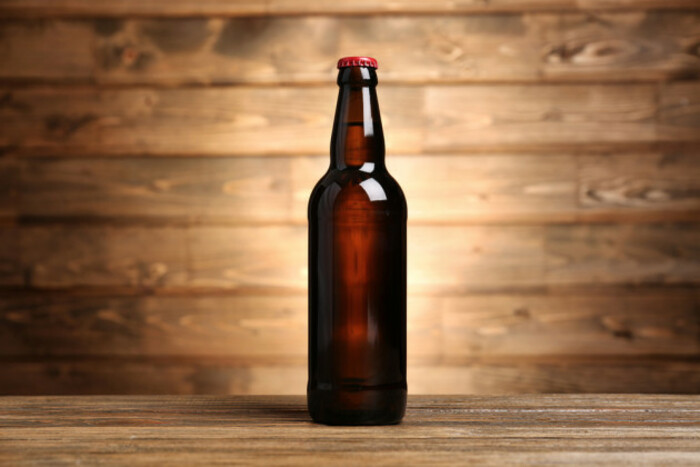 Source: Shutterstock/Africa Studio
Bronagh Conlon of Listoke Distillery agrees that the proposed labelling measures could be "detrimental" to her small, growing business.
The Drogheda-based gin distillery and school has only been in operation for about 18 months, but Conlon says that it now supplies to over a hundred shops and pubs in Ireland and has just started expansion to Europe, the US and Canada.
"From our point of view, we are a small business and we've just launched a new bottle – this would be very costly for us to change," she says.
"If we then have to make separate labels for different markets it will affect our stock control and logistics, taking up time and money."
With the recent growth of craft beer and gin in Ireland, Conlon says that more should be done to nurture these industries.
"The Irish government is encouraging exports and job creation from our industry, but then looks into introducing something like this that could put Irish businesses at a total disadvantage. It's frightening how many businesses will suffer."
The Public Health (Alcohol) Bill has not been discussed in the Dáil since February, but as it stands, those working in the Irish drinks industry remain firmly opposed.
"This will destroy the effort we've put into our product and our branding, and I don't think it will reduce consumption," Conlon says. "Who will this really affect? The producers, without a doubt."
Correction: A previous version of this article said that labels must contain a "cancer warning covering at least one-third of all printed materials". This has been corrected to "evidence-based health warnings".
The article has also been updated to clarify that South Korea has introduced health warnings, which can include cancer warnings, on alcohol labels.
Sign up to our newsletter to receive a regular digest of Fora's top articles delivered to your inbox.