Nearly 7,000 Airbnb listings in Ireland last year weren't lived in by their owners
Councils have been told to clamp down on people hosting more than 60 nights a year.
NEARLY 7,000 OF the Irish properties being rented on Airbnb are not the primary homes of their owners – which is roughly a third of all listings.
That's according to new figures published by the accommodation service, which also showed that the number of listings in Dublin reached 8,500 last year and 22,800 nationwide.
The statistics do not distinguish between holiday homes or extensions that are only occasionally advertised, and entire properties that are being made available year-round on the site.
The figures released show that Airbnb is becoming increasingly popular in Ireland, with the number of inbound users growing by nearly two thirds between November 2016 and November 2017.
During that period, hosts in Ireland generated €115 million in revenue – roughly 60% of that was spent on listings in the capital.
Irish hosts earned an average of €3,500 and listed properties were used an average of 37 nights during the year. This rose to an average of 53 nights in Dublin city.
Despite the benefits of Airbnb as a new income stream for homeowners, the Department of Housing contacted local authorities in recent months to highlight the "negative impact" the service is having on the availability of residential rental accommodation.
At a time when Dublin is experiencing a chronic shortage of rentals, the department said that significant numbers of properties are being withdrawn from the long-term rental market due to the service.
As a result, the department highlighted new criteria around the regulation of short-term lettings.
The regulations require hosts to apply for commercial planning permission if residential accommodation will be leased more than 60 nights a year.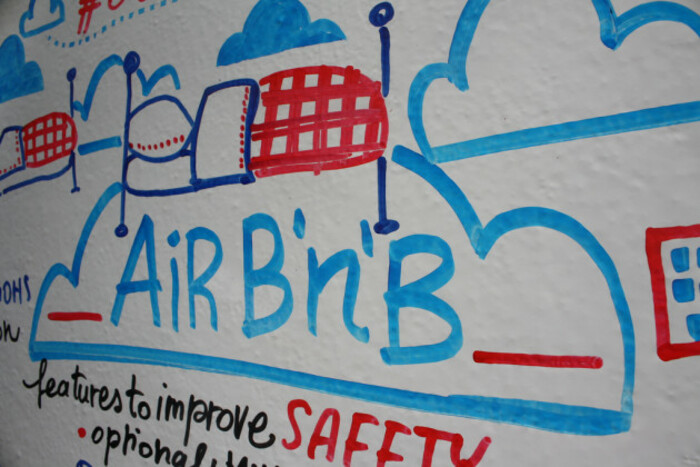 Airbnb said the new criteria makes Ireland "one of the most excessively restrictive regimes in Europe" for short-term letting.
Several cities worldwide have made similar moves to clamp down on the use of Airbnb. Two years ago, the home-sharing site capped rentals at three months per year in London after many hosts flouted planning regulations.
Popular
According to separate figures published by European statistics agency Eurostat, Ireland is the third most-active home-sharing market in Europe behind the UK and Luxembourg.
Nearly 700,000 Irish residents used an online platform to arrange accommodation with another private individual – this is nearly double the user figure for the previous 12-month period.
Sign up to our newsletter to receive a regular digest of Fora's top articles delivered to your inbox.