The number of homes to rent in Dublin is six times lower than it used to be
The Central Bank thinks this could stop foreign companies investing.
A MASSIVE DROP in the supply of rental housing is putting pressure on property prices and could lead to a drop in foreign investment.
That's according to the second edition of the Central Bank's 2017 'Macro-Financial Review', which also noted that it is does not know how many new houses are being built.
The review cited recent figures from property website Daft.ie, which showed that across Ireland the number of rental units listed in November 2017 was around 90% lower than at its peak in 2009.
It noted that this was even more severe in Dublin, where the number of available properties to rent is just a fifth of what it was at its peak.
"The situation in Dublin is particularly acute, with just under 1,300 properties advertised for rent in November 2017, compared to almost 8,300 in July 2009," it said.
"As well as exerting upward pressure on house prices and rents, a shortage of residential properties can hamper foreign direct investment."
This drop in stock coincides with a spike in prices which have seen rents climb to about 18% higher than their boom-era peaks.
The banking watchdog said that house prices and the cost of renting are rising quickly, and added that "vigilance and careful monitoring of house price developments in the period ahead will remain essential".
However, it added: "Assessments of market conditions do not indicate emerging bubble-like, unsustainable or unexplainable price behaviour."
Horror stories
This echoes research from independent think tank ESRI released last month, in which it said that while house prices could spike by 20% over the next three years, it does not believe there is a property bubble.
However, the Central Bank's concern over low rental stock across the country, and particularly in Dublin, is also a reiteration of concerns repeatedly raised by multiple organisations.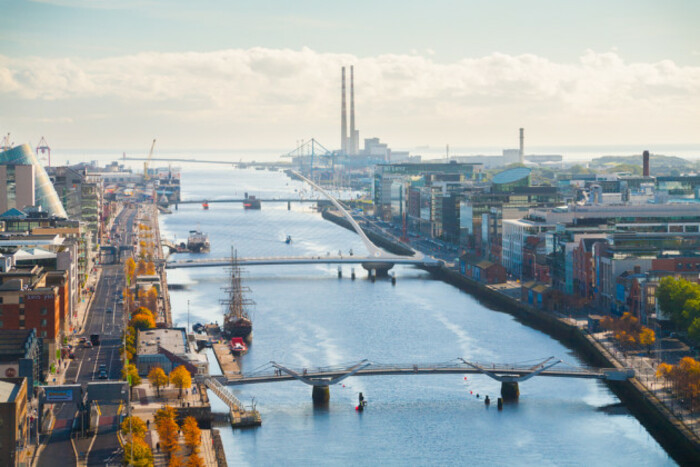 Source: Shutterstock/David Soanes
It also seems to have been borne out in some way on the ground, with recruiters reporting that many workers being headhunted to work in Ireland have turned down a move due to hearing "horror stories" about the rental market.
The Central Bank's review also again raised the issue of just how many new houses are being built.
New build stats
There has been widespread confusion over the past year or so as to how many new homes are being built in the country.
The Department of Housing has regularly cited the number of properties being connected to the electricity grid. This has suggested a much higher output level when compared to other data sources, such as Goodbody's BER tracker.
For example, according to Goodbody's data, about 7,500 new houses had been completed in the year to November. This is up by about 80% compared to the year before.
However, electricity grid connections would suggest that the number of housing completions is closer to 14,000.
The Central Bank said that "uncertainty surrounds the exact level of new housing completions".
"Conflicting data from the ESB, BER and (Building Control Management System) need to be considered," it said.
"Despite differences in the estimated number of new-builds, all sources point to brisk growth, albeit from a low base."
It is estimated that Ireland needs to build at least 25,000 houses a year to meet demand.
Sign up to our newsletter to receive a regular digest of Fora's top articles delivered to your inbox.