'I'm more interested in starting up companies than shutting them down'
AccountsIQ's Tony Connolly talks late-night emails, recruitment challenges and Richard Branson.
COMBINING HIS BACKGROUND in accounting and IT, Tony Connolly founded AccountsIQ in 2004 with the aim of creating a cloud-based financial management application. 
His accounting software was launched a decade ago and now has more than 25,000 users in about 40 countries, with customers such as PwC, Web Summit and coffee chain Insomnia.
The business employs nearly 40 staff between its headquarters in Dublin and a commercial office in London.
Last week, AccountsIQ was listed as one of Ireland's fastest-growing companies in the annual Deloitte Fast 50 ranks.
As part of our weekly question-and-answer series, we spoke to Connolly about early morning phone calls, recruitment challenges and giving up on his dreams of being a rockstar.
Here's what he had to say: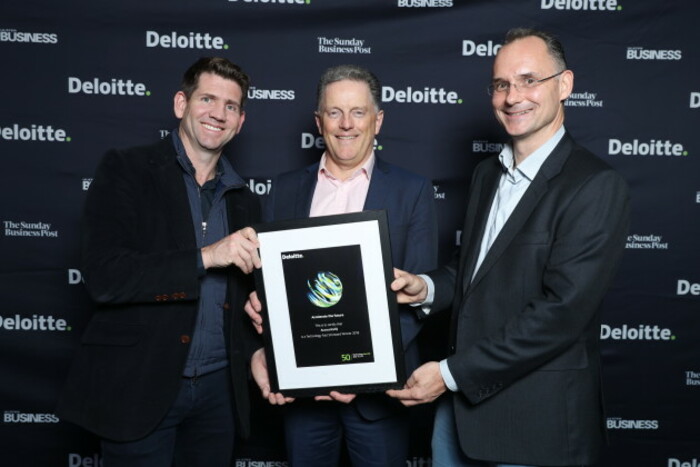 Source: Jason Clarke
What was your earliest or childhood ambition?
It certainly wasn't to set up a business. I was always a little bit entrepreneurial but at a young age I would have been more interested in music and sport – I wanted to be a rockstar or something like that.
I never would have foreseen getting into the software business because I knew nothing about computers growing up. But I became a chartered accountant and then went back and did a post-grad in IT, so that's where I ended up spending most of my career.
What's the worst job you've ever had?
To make some money during college I was a night watchman at a building site and that wasn't the most pleasant job because it meant working through the night.
But professionally I worked as a receiver with KPMG in the UK in the 80s and I didn't enjoy that because we were dealing with companies that were closing down and people who were losing their jobs.
I spent about a year and a half over there and probably got some good experience from it, but I'm much more interested in starting up companies than shutting them down.
How do you start a standard day and how do you finish it?
There probably isn't a standard day. I try to go for a swim before work, but that always gets interrupted with dropping kids to school or dealing with early morning phone calls for work.
In the evening I like to exercise or watch TV, but I'm afraid I'd be checking emails constantly because I get messages all through the night. I turn my phone off when I go to sleep but when I get up there's always something there to deal with.
We have customers in Australia and at this time of year there's an 11-hour time difference so it's hard finding time to do business with them.
What's the biggest risk you've ever taken?
I was a partner in an accounting firm when I left to set up AccountsIQ. I suppose I had been advising entrepreneurs for a long time and now suddenly I was out there on my own.
I didn't foresee that it would take as long as it did to get the business up and running or that the recession would hit – so it was probably more of a risk than I realised when I left my job.
But it was something I wanted to try and I had a real ambition so I certainly have no regrets.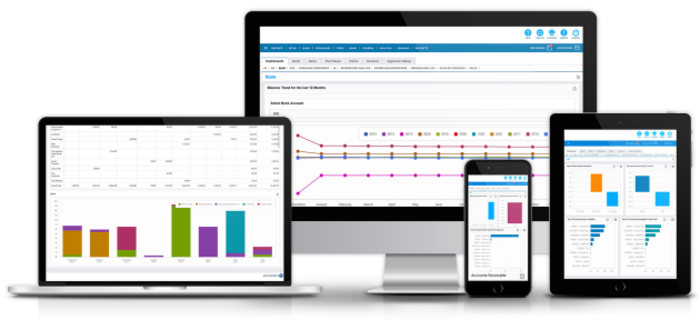 Source: AccountsIQ
What's your favourite question to ask in an interview?
One of the main questions I ask people is why they want to join a small, growing software company. You need to make sure people are interested in that because there's an awful lot of big corporates and multinationals in Dublin now attracting staff with pretty hefty packages.
It's a challenge recruiting in Dublin at the moment – there's certainly competition in the software development world.
But you want to find people who can get involved in the cut and thrust of a growing company. You don't want people to be joining and leaving within a year or two, you're looking for people who will stay for the long haul.
What's the biggest challenge you've had to deal with in your business so far?
We literally launched our product in the teeth of the recession in 2008 – nobody wanted to know about buying new software at that stage. So it was definitely a challenge keeping the show on the road.
But it did give us more time to work with the customers we did sign up at the start, stabilising the product, making sure everything was right and tested. The recession was bad but we're probably better off in the long run because of it.
What advice would you give to someone starting out in your industry?
Be patient and realise that nothing happens overnight. Anything that's a big success takes quite a long time to get off the ground so don't try to rush it too much.
But do get as much funding as you can at an early stage so that you don't waste time later on. An awful lot of people underestimate that and soak up a lot of time going from one funding round to another.
Who is your business hero?
There are so many successful entrepreneurs but the person I probably admire the most is Richard Branson. He's an interesting man and he's done a lot with Virgin over the years.
He seems to have a way of balancing a lot of things and has achieved a lot in the process. I'd absolutely love to work with him but I don't think I'll ever get the chance.
Get our NEW daily digest of the morning's most important headlines for innovative Irish businesses.