'Setting up a company was a needs must situation - we couldn't find jobs for love nor money'
Zahra Media Group's Gina Miltiadou talks about 'failing forward' and her struggle with small talk.
IT'S NO SECRET that the traditional publishing industry is under pressure from falling advertising sales as readers shift online.
For Bray-based Zahra Media Group – the company behind titles Easy Food and Easy Parenting – the key to survival has been "diversification".
During the recession, the firm diversified, moving away from a reliance on print and getting into the content marketing business – writing articles paid for by brands to promote their products.
For example, Easy Food was used as a springboard to launch a service called 'Recipe Lab', in which Zahra staff make videos, write articles and produce recipes on behalf of food companies like Heinz, Avonmore and Kerrygold.
Last month, Zahra Publishing merged with Eumom to form the new group. The company plans to put €150,000 into a new studio for video content and hopes to add up to 10 people to its team of 42.
For the latest instalment of our question-and-answer series, Zahra managing director Gina Miltiadou chats to us about using an hourglass to time her emails, lunching in Bray's 'little Italy' and why she monitors new hires for "messy" social media profiles.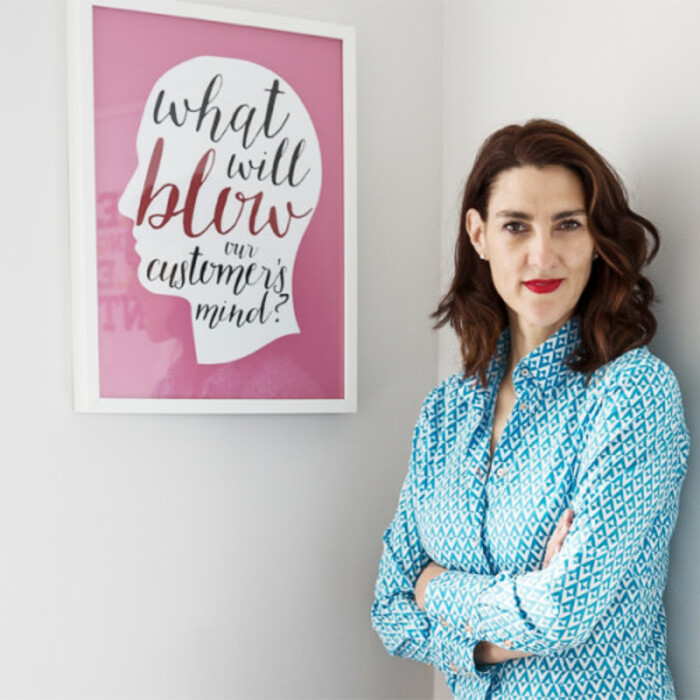 Source: Zahra Media Group
What's the biggest risk you've ever taken?
Starting our media group. My husband and business partner, John, and I had been living in Australia before we moved to Ireland in 2003. I'm from South Africa. John is from Cork but had lived away from Ireland for 15 years.
It was kind of like starting afresh. But when we came back, it was the recession that almost happened in 2003. There was a bit of a dip. We just couldn't find jobs for love nor money.
It was kind of a needs must situation to set up Zahra. We had no kids at that stage, so it was like, feck it – let's do it. What's the worst that could happen? It was definitely the biggest risk, but also the biggest gain. It was the right thing to do.
On average, what time do you start work and what time do you clock off?
I start around 9.30am and finish around 6pm. But I often do a few hours at home after the kids go to bed. I like to be there for dinner time and do more work later.
I think when you're running your own business it's never a nine-to-five thing, unfortunately. Obviously we're so deadline-driven too, so it depends on what's going on. It often requires a bit of extra time.
What's the one skill you wish you had?
The ability to make small talk. I am rubbish at making small talk and it's a really useful skill. And it's so important, particularly in Ireland. I have found that.
When I first arrived in Ireland, I'd be like,"Here's the agenda, this is what we're going to talk about." Irish people would just stare at you. "What about the weather conversation we've got to have?"
I've learned over the years but small talk just doesn't come naturally to me.
What has been your biggest failure to date?
You know what, I've made lots of mistakes, but I don't view them as failures. Our philosophy is really about failing forward. If something doesn't look like it's going to work, kill the idea fast, learn from it and move forward.
There's been tonnes of mistakes, of course, but there's no standout failure. We've always learned and failed forward, with is an American saying that I think is genius. That's what you've got to do.
What's your favourite spot for a work lunch or coffee?
It depends on where I am, but on an average day in Bray, there's a very nice Italian called Caffe Letterario Gatta Nera on a lovely little laneway called Albert Walk. That whole laneway is so sweet because you feel like you're in Italy.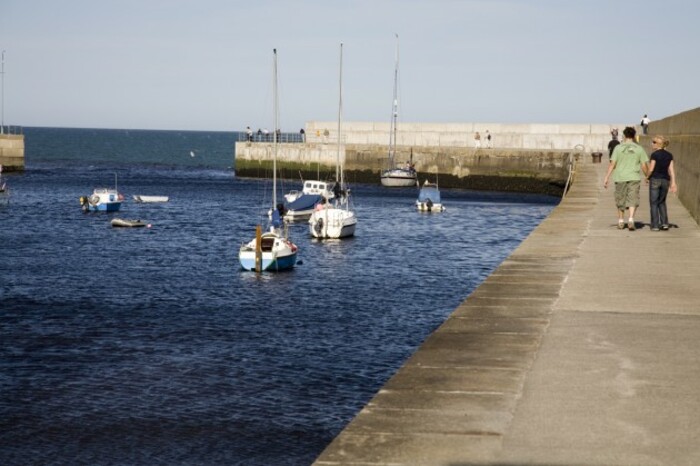 What's the one piece of advice you would give to someone starting a business?
I think if you're starting your own business, make sure that you have enough money to sustain yourself for the first year.
We kind of bootstrapped ourselves and it was tough. We didn't have enough money to do what we really wanted to do. While we didn't owe people a lot of money when the recession hit, it's really hard when you're counting every penny.
Things definitely take longer than you expect and they're going to cost twice as much as what you planned for. If you've got no cushion there, it makes it harder than it needs to be.
What bad work (or business) habit have you had to kick?
Not delegating tasks. I'm still not great at it, to be honest, but I'm improving. It's because of that feeling when you start your own business that only you can do it, because you've got the vision and you've got the passion.
But the point is that there are lots of smart, amazing people out there. If you hire the right team to help you then you've got to let them shine, let them fly, let them grow, because it holds everybody back otherwise.
What's one thing that would put you off hiring someone?
If their social media presence is messy. The way I see it is that your staff represent your brand, whether they're in sales or not. If they can't be a good representative of their own 'brand' – themselves – how are they going to represent yours?
[embed id="embed_2"]
What's the oddest item in your office/workplace?
I have an old-fashioned hourglass. It takes 30 minutes for the sand to trickle from one side to the other. I always use it when I need to limit my time on something.
When I'm answering emails, I'll turn the glass. Once the sand has gone through, that's it – I'm not going to do that any more. Otherwise you really do get sucked down a rabbit hole. You're not prioritising your own work.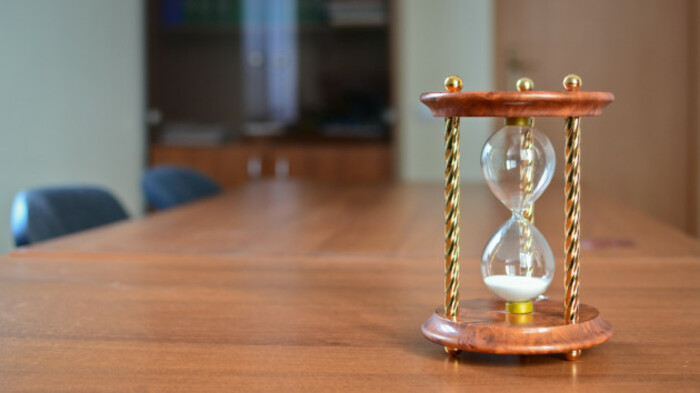 Source: Vitaliy Kyrychuk/Shutterstock
What's the worst job/task you've ever had to do?
I had to make tea for my boss at one of my first jobs in a TV company. It was part of my remit.
I kept getting the milk-to-tea ratio wrong. So he actually gave me a Pantone paint reference strip so that I could make sure his tea was the right colour.
But that prepared me to live in Ireland – I've never drank as much tea as living here. Now I'm a pro.
What detail about yourself would surprise your staff?
When I'm retired one day, I'd really love to be a yoga teacher. That's funny because yoga isn't currently a huge part of my life – I hardly do any of it – but I want to be one of those old, bendy people one day.
It's a goal for me to be someone who can touch their toes when they're 80.
Who is your hero?
Really, it's anybody living their dream and living their purpose. You can spot those people a mile away when you see them on the street or in a room.
They're just the ones that really positively grow, and they just radiate. They're the kind of people who have found they're groove, they know what they're about, they're know where they're going. I really admire that.
Ariana Huffington is a prime example of that, but it can be anybody. For example, I have a friend who has just discovered that she is actually a fantastic mountain climber and mountain runner. She'd never done sport before and is just smashing it.
Somebody who has found their groove and passion. They are my heroes.
Sign up to our newsletter to receive a regular digest of Fora's top articles delivered to your inbox.
read more on