Creating the complete package: Xocean has bought out an ocean data analytics specialist
The Louth-based marine robot company recently closed a €7.9 million investment deal as it goes global.
WITH A €7.9 million funding round recently in the bank, ocean data collection company Xocean has scooped up a UK company that will create a "complete package" for ocean data gathering and analysis.
Xocean uses unmanned robots to collect data on oceans in uses such as mapping seabeds and carrying out environmental or infrastructural surveys. Its clients include BP and UK government agencies.
The Louth-based company has acquired a UK company called 4D Ocean, which specialises in the processing and analysis of that data.
Xocean, founded in 2017, had previously partnered with the company but chief executive James Ives told Fora that bringing the two entities together under the one umbrella made for a better strategy.
"Traditionally our business has focused on the acquisition, collection of ocean data and 4D Ocean are specialists in the processing and analysis of ocean data so by bringing the two companies together, that allows us to offer that as a complete package," he said.
"For our customers, we can offer all of this in one go rather than having multiple parties working on projects."
Given the vast areas that Xocean covers with its vessels, it collects huge volumes of data that can be unwieldy to manage.
"It needs to be cleaned, it needs to be analysed, it needs to be reported on. It's a very specialist skill and this is something that 4D Ocean is a real market leader in," Ives said.
"It's really about taking massive volumes of ocean data and converting them into usable reports."
Growth
Xocean closed a €7.9 million funding round just last month from existing investors. Chris Huskilson, the former chief executive of Canadian energy firm Emera, is among the company's backers.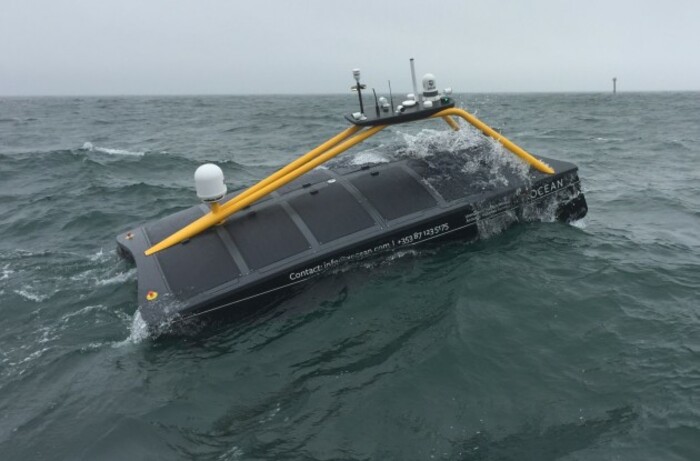 Source: Xocean
The company plans to deploy 22 more vessels over the next year and recruit a further 140 people.
4D Ocean's office in Oxfordshire will become a new outpost for Xocean, Ives said, where three full-time staff will be based. Its founder Duncan Mallace will be taking on the new role of chief strategy officer.
"He's going to be bringing expertise to the company," Ives explained. "The key thing that Duncan is going to be helping us work on is looking at new markets and new applications for our systems.
Xocean previously told Fora that the North American market was a region it was keen to invest in eventually.
Get our Daily Briefing with the morning's most important headlines for innovative Irish businesses.