Hold-ups at Ireland's workplace watchdog are causing business headaches
Postponements, absent parties and late submissions are creating logjams.
DELAYS IN DEALING with claims at the Workplace Relations Commission (WRC) are adding needless costs and uncertainty for companies, according to businesses and their representatives.
At a meeting with Business Minister Heather Humphreys earlier this year, Supermac's boss Pat McDonagh raised concerns about logjams in the WRC process, according to documents released to Fora under freedom of information laws.
But McDonagh isn't the only employer who has faced the issue.
Alan Hickey, director of advisory at Peninsula Business Services, said many of the businesses his firm represents encounter delays during the complaints process. 
"These matters can drag on – from when a complaint is lodged to when a case is heard and a decision is made – and that causes a lot of difficulties for businesses," he told Fora.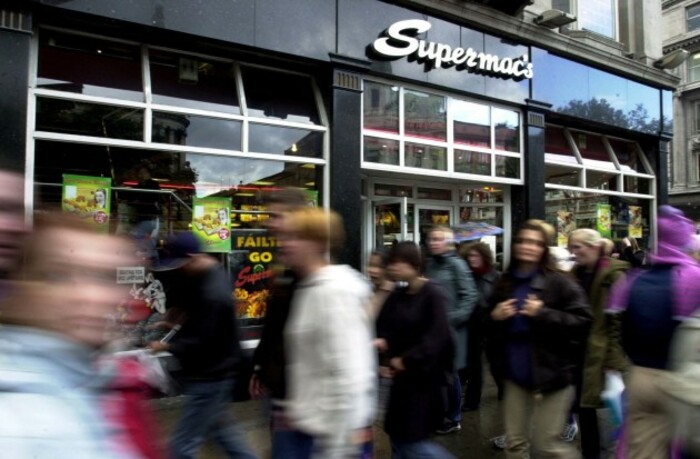 Source: RollingNews.ie
The WRC was established in October 2015 with the aim of streamlining the system for dealing with employee grievances and workplace disputes.
It combined the work that had previously been carried out by the National Employment Rights Authority, the Equality Tribunal, the Labour Relations Commission and the Rights Commissioners Services.
It provides an adjudication service for hearing complaints under employment rights, industrial relations, equality and equal status legislation. Its decisions can then be appealed to the Labour Court.
The WRC has said that it processes over 90% of cases within six months, but only when all parties are available and all submissions have been received on time.
Hickey said delayed hearings and decisions that fall outside that benchmark put employer representatives in a sticky situation.
"Clients ask me what's going to happen next when a claim has been lodged," he said.
"You can't really say with any sort of certainty in terms of when the case will be heard, when they'll have a decision."
Employment lawyer Richard Grogan complained that the time it takes to get a decision on a case is often a "lottery".
Grogan added that delays can be a "huge problem" in cases where employees have made serious complaints, such as harassment or where somebody has been made redundant.
"If there's a serious issue would you want to wait three months for a decision after your hearing? It's a third-world service – it's not working correctly at all," he said.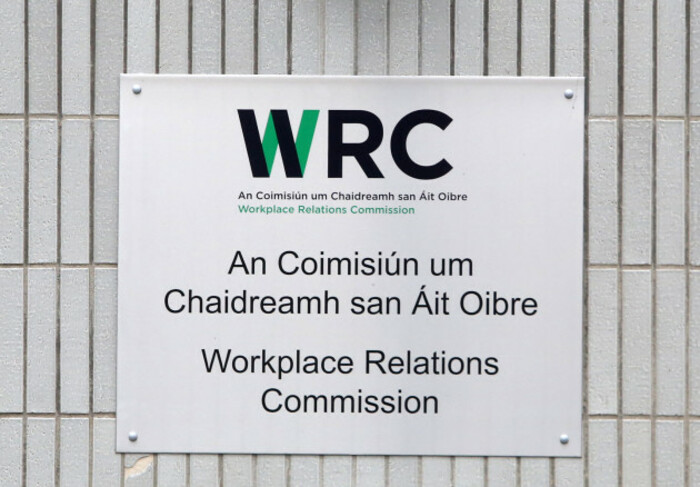 Source: Sam Boal/Rollingnews.ie
Hickey said that if cases are dragged out it can have a "significant administrative burden" for businesses, particularly SMEs, if they have to invest time and resources into a case.
"But ultimately if there's a delay in hearing cases it impacts employers' and employees' ability to mount an effective defence," he said.
"For example in an unfair dismissal case an employer will need to call witnesses. But there could be two years between the dismissal and the hearing – so are the witnesses still working at the company, will they remember something from years before?"
Causes
In response to queries from Fora, the Department of Business, which oversees the WRC, said that where all parties are available and all submissions have been received on time, the commission processes over 90% of cases within six months.
A spokeswoman said there are a number of reasons why a hearing might be delayed.
For example, in some 40% of all cases, parties are unavailable or seek a postponement, which adds an average eight weeks to a hearing time.
Other issues that cause delays include the facilitation of mediation, late submissions from parties involved, and the ill health or unavailability of parties, representatives and witnesses.
The WRC also inherited 4,000 "legacy" adjudication complaints when it was established three years ago, and it has yet to clear 50 of these cases.
Several other factors impact the time it takes to issue a decision post-hearing, mainly the time it takes to receive a relevant ruling in an Irish court or the European Court of Justice, or the complexity of a given case.
The WRC said it is "working closely with stakeholders" to address the impact of postponement requests and late submissions on processing times and "hopes to outline relevant initiatives in the near future".
Get our NEW Daily Briefing with the morning's most important headlines for innovative Irish businesses.