Ireland's tourism trade group wants the State to beef up budgets with Wild Atlantic Way merch
Funding for Fáilte Ireland has halved in a decade.
THE NATIONAL TOURISM development agency should roll out Wild Atlantic Way-themed merchandise to help ease its budgetary constraints, the trade's main representative has said.
The Irish Tourism Industry Confederation (Itic) has suggested that Fáilte Ireland is "missing a trick" and could license the tourism brand for use on official T-shirts, sweatshirts, mugs and other such souvenirs.
Itic CEO Eoghan O'Mara Walsh suggested that flogging the moniker would open up an extra revenue stream for the agency, which could then be spent on marketing and developing visitor attractions along the western route.
Last year, the body received around €80 million in Oireachtas grants, about half of what it received a decade before.
"If you go abroad and you go to Boston, there are clam chowder hoodies that you buy and wear proudly when you come home," he told Fora.
"I think the Wild Atlantic Way has that sort of appeal. It could be a revenue earner for the agency to help supplement current budgets … It takes a bit of pressure off the government of the day to be providing additional budgets."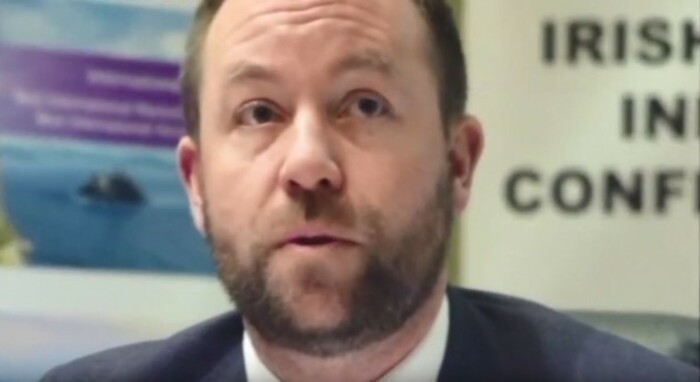 Source: Travelextra Ireland/YouTube
O'Mara Walsh said that visitor attractions, hotels and other stakeholders in the Wild Atlantic Way region could also generate extra income through their retail margins on selling the goods.
"Rather than marketing yourself as Sligo or Mayo or Kerry, you should market yourself as the Wild Atlantic Way, which a lot of the industry is doing.
"One of the ways to reinforce that is to have merchandise and collateral that actually has that sort of branding."
In response to a query from Fora, a Fáilte Ireland spokesman said: "While Fáilte Ireland owns the brand trademarks, we do not have any current plans to launch official merchandise."
Policy recommendations
Eoghan O'Mara Walsh was speaking to Fora at a media briefing on Itic's pre-budget submission.
The organisation has called on the government to provide an additional €50 million to State tourism agencies and to retain the industry's 9% VAT rate in Budget 2019.
Itic also provided an update on its national strategy for growing overseas tourism revenue from €4.9 billion to €8.1 billion by 2025.
Six months ago, the strategy set out more than 50 policy recommendations aimed at safeguarding the hospitality sector, which has grown exponentially in recent years.
One recommendation was the rollout of a departmental Brexit action plan for the tourism sector.
Itic chairman Maurice Pratt said the absence of a plan was a source of great frustration considering the fact that Britain accounts for nearly 40% of all visitors to Ireland.
"If this was a single private (business) and 39% of my customers were under threat, I would have put very strong mitigations in place and I would have re-focused efforts to ensure that you shored that up as best you could," he said.
Itic expressed disappointment in the government's attitude to tourism, which employs over 250,000 people, according to industry figures.
"Tourism is not elevated within the national debate as an economic engine for growth. That's not the sector looking for a pat on the back; this sector is just too important to take for granted," O'Mara Walsh said.
"The government as a whole does not pay due attention to tourism and doesn't see the challenges that the sector has in front of it, not do they see the massive opportunities that are there to be grasped."
Sign up to our newsletter to receive a regular digest of Fora's top articles delivered to your inbox.