The woman who helped build Primark reveals why the store doesn't sell online
Breege O'Donoghue, who worked at the clothing chain for 37 years, also shared her career highlights.
ONE OF THE early recruits who helped build Primark into a huge international company has revealed why the popular budget clothing chain does not sell online.
Breege O'Donoghue was a long-standing director at the retailer, which trades in Ireland as Penneys, before stepping down from the board in September – although she still works as an ambassador for the firm.
The 73-year-old joined the Irish-founded company to help set up its HR operations in 1979, about 10 years after it had opened its first outlet in Dublin, when the chain had just 24 stores.
Over the next 37 years she helped build up the budget clothing chain, which now has over 300 outlets in 11 countries, including 36 in the Republic. She recently served as its head of new markets, and led its recent expansion into the US.
Fixed costs
Appearing at the Deloitte and Enterprise Ireland CEO conference in Dublin today, O'Donoghue was quizzed on why the store does not sell online.
"It suits those (with customers who) spend most because there are a lot of fixed costs. Picking the merchandise, handling the merchandise, sending the merchandise, paying for postage and returns, and then of course processing returns. A figure quoted is in the region of €20," she said.
"Our average customer spend varies. We have of course studied it and we will keep it under review, and it's interesting to see and read the detail of those who are and are not making money online."
Although the company does have a website and is very active on social media, it generates sales through its chain of bricks-and-mortar stores.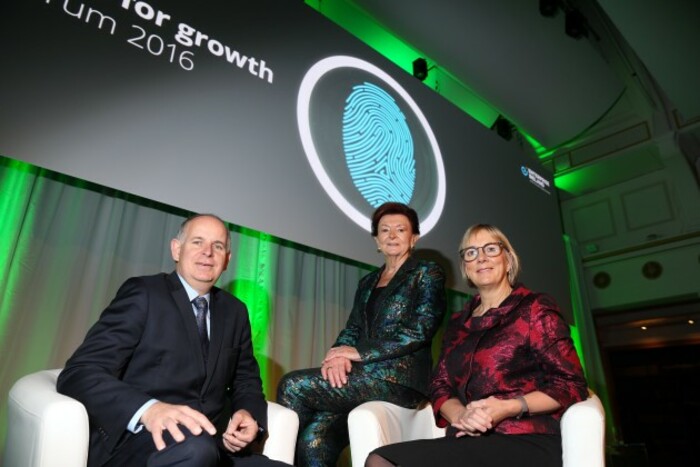 Source: Jason Clarke Photography
Primark's parent company Associated British Foods has previously said that the retailer's business model, which is based on high turnover but a fairly low average profit margin, doesn't work as well online where consumers expect benefits such as free returns.
The company did launch a trial in collaboration with Asos in 2013, but it was later dumped.
At the time, ABP chief executive George Weston said: "The trial has ended and we are exploring our options, but as you can imagine, the margins are so small that it can be difficult to sell a £3 T-shirt when you're spending the same amount just to ship it."
Highlights
O'Donoghue also revealed some of the highlights of her career with Primark – one of which was leading the firm's push into the US, which she said came after two years of "painstaking planning and due diligence".
"It established a brand that pre-entry, was little known in the US," she said.
"It included understanding and having a wealth of data on the US retail market and analysing this intelligence to get unique insights. Adapting to the US culture without losing the Primark DNA had an important role to play.
"Primark is now trading at five stores in four states, with five more in preparation. It has been well-received (and) it is gratifying when local leaders celebrate it as a success such as (Boston) mayor Martin Walsh."
O'Donoghue said that the second stand-out moment was the opening of the company's flagship Spanish outlet. The store is located in one of the most iconic buildings on Madrid's Gran Vía.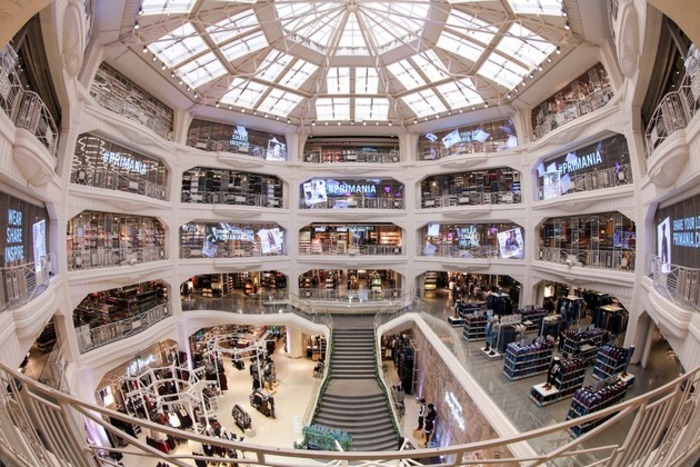 Source: Cloud 9 Leeds
The former Almacenes Madrid-Paris opened its doors in January 1924, with the aim of bringing the French grands magasins to Spanish society.
Primark, which trades as Penneys in Ireland, renovated the building before opening it in June 2015 as its flagship Spanish store.
In doing so, the company said it maintained several distinctive architectural and decorative elements, such as the façades, massive 30-metre dome and circular hall with its balustrade and staircase.
read more on