This Sligo craft brewery wants to help small producers take on the big players
White Hag Brewing Company is launching a beer festival to showcase international brews.
SLIGO'S WHITE HAG Brewery wants to introduce small overseas beer producers to the Irish market through a showcase event at its Ballymote base.
The young drinks company will host an event in late July that will see 20 breweries  - including 12 foreign firms – come to the west of Ireland to showcase their wares.
Punters will be given the chance to taste more than 60 beers that are not yet available to buy here. It is hoped that the event will serve as a gateway for foreign brewers to enter the Irish market.
White Hag's master brewer, Joe Kearns, said the festival – dubbed 'Hagstravaganza' - will give ticket holders the "rare opportunity to experience (tastings) inside an actual working brewery instead of some sweaty old rental hall".
Five overseas breweries have so far confirmed their attendance: Stone Brewing and BRLO Brewhouse from Berlin, London's 40ft Brewery and Oersoep from the Netherlands. Basqueland Brewing Project is the latest to announce its attendance.
The idea for the festival stemmed from White Hag's experience working with other microbreweries in the UK and Europe.
The startup's overseas expansion programme has largely been centred around building partnerships with small-scale distributors that have close ties with local beer makers.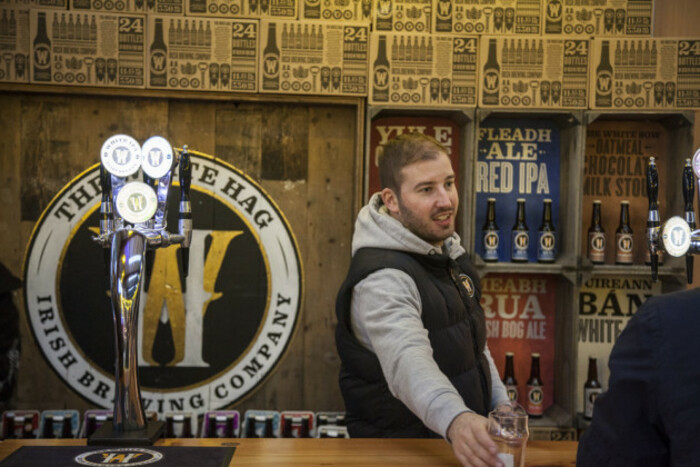 Source: White Hag Brewing Company
"What we do is go in and do an event like a festival and we'll do it alongside a local brewery," a White Hag spokesman told Fora. "Our association with them kind of validates us being (in that market).
"Unlike a normal business model – where you'd never go into a country and rely on your competitor locally to help get you off the ground – in craft circles, your local competitors like to see you come in," he said.
"It's about the small craft breweries coming together to tackle the big brands."
Collaborations
Since it was founded in 2014, White Hag has rolled out its barrel-aged beers to 10 countries. It has collaborated with a number of Irish and foreign breweries on co-branded brews.
In Ireland, it has co-released beers with Kinnegar Brewing in Donegal and Belfast's Boundary Brewing. It has also made a beer with Brewtonic, which is owned by event and pub group Bodytonic – the company behind the Bernard Shaw bar.
The White Hag team has organised events before. Last year, it hosted a 'birthday bash' in its brewery for 260 people. In 2015, it put on a Christmas party for 120 punters.
The July 'Hagstravaganza' will see 1,000 people come to Ballymote. According to White Hag, 350 tickets have already been sold and it expects the gig to be a sell-out.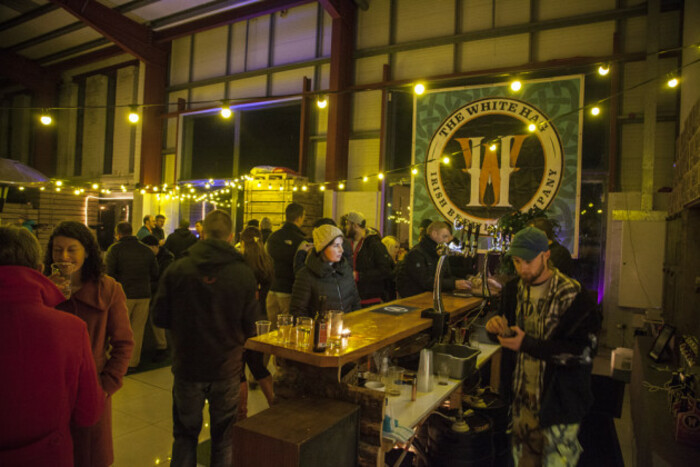 Source: White Hag Brewing Company
It estimates that 10% of tickets sales to come from international visitors and already has groups booked from Italy, France, Germany and the UK.
Accommodation
The festival is taking place at the height of the summer tourism period, so White Hag has partnered with local hoteliers and is hoping to make Sligo IT's out-of-season student accommodation available to rent.
The company wouldn't reveal how much it is spending on the festival, but it said funding had come from the local enterprise office and a sponsorship deal.
It said it also getting "a lot of goodwill" with Irish Rail putting on a private train from Ballymote to Sligo Town on the Saturday night.
Last year, White Hag sold 210,000 litres of beer. It recently won the inaugural 'Oliver Hughes best brewery in Ireland' award from craft beer organisation Beoir. The brewery is due to enter its 11 overseas market, Spain, in the coming months.
Sign up to our newsletter to receive a regular digest of Fora's top articles delivered to your inbox.