An alliance of Europe's top banks has quietly based its blockchain ambitions in Dublin
HSBC, Santander and Deutsche Bank are all part of the We.trade consortium.
A CONSORTIUM OF nine major European banks have chosen Dublin for the base of their blockchain initiative – the latest group to develop the emerging technology in the Irish capital.
The We.trade group, formerly known as Digital Trade Chain, includes financial heavy-hitters like Deutsche Bank, HSBC and Santander.
It was originally formed in 2017 to explore and develop blockchain technologies for carrying out transactions between banks and clients.
The consortium recently completed a number of cross-border financial trades using its blockchain platform.
It was developed using technology from IBM and Hyperledger Fabric, which was built by the open-source-focused Linux Foundation.
Blockchain refers to technology that uses a network of computers to maintain a decentralised ledger that records and verifies all transactions.
The consortium's main aim is to make cross-border transactions more efficient. Its platform is currently used for trades among 11 European countries, although these do not include Ireland.
According to the consortium, through which the banks share resources to develop the platform, these trades were the first "commercially viable open account trades" using blockchain technology.
The We.trade platform uses smart contracts to launch and administer agreements between banks and clients. These allow two parties to come to terms on an agreement that is written in code logged on the blockchain.
This digital ledger lets both sides verify a transaction and ensure that terms of the contract have been adhered to.
On the We.trade platform, the smart contracts allow for each party to receive instant triggers that track how one side is following the agreement and when it is time for the other side to follow up, such as by sending payment.
'No longer an experiment'
After much development and testing, banks are now starting to bring more clients on board, according to We.trade chief operating officer Roberto Mancone, who formerly headed up the disruptive technologies division at Deutsche Bank.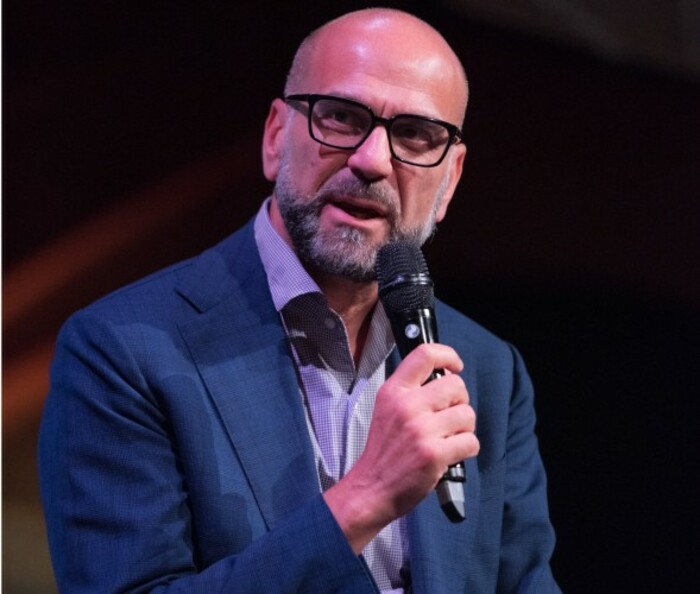 Source: Benjamin Arthur
"It's no longer a proof of concept, it's no longer an experiment, the platform is now made available to the clients," he told Fora.
"They can find counterparts in other countries and start trading using the platform, creating a smart contract and then asking for any financial services that the platform foresees, which can be financing an invoice or it could be a simple payment."
The consortium is exercising some caution with the platform by slowly rolling it out to more banks.
"We want to monitor the platform, we are making this available to selected clients, helping them to understand how the platform works," Mancone said.
We.trade licenses its platform to the banks, which in turn can use it across sectors from logistics to food and manufacturing. But this still requires some instruction.
"It's not just an app you download and switch on. It's user-friendly, but it requires some sort of understanding from the clients on how it can be valuable to them."
Dublin base
The firm behind We.trade was incorporated in Ireland in February, a decision Mancone said came because its backers were "looking for a location that was kind of neutral".
For now, the consortium is hiring for a small number of roles. Developers are scattered around several countries, but the project management team and the architectural lead are in Dublin.
"We wanted access to a pool of resources with certain capabilities in terms of technology," Mancone said.
"We thought that Dublin was a good pool because there's a good concentration of capabilities and quality of people who can help us in the development of this activity."
While the blockchain development ecosystem in Ireland is small, a number of operations have begun to cluster in the capital.
Bank of Ireland has worked with Deloitte on proofs-of-concept around how the technology can be integrated into its systems. The latter has established its EMEA blockchain development lab in Dublin.
ConsenSys, a major US blockchain development firm, launched a Dublin office earlier this year with plans to hire up to 60 people.
Irish banks
Mancone describes We.trade as having a "small body with a big head". It's made up of nine major banks, but in many ways it needs to act like a startup.
"It's a big head and shoulders, but at the same time we try to maintain the agility," he said.
Even though We.trade has established an entity in Dublin, it's not yet working with any Irish banks – although Mancone said he was "more than happy" to work with financial institutions here.
"We are waiting and hoping of course that they show interest like the other countries have shown so far," he said.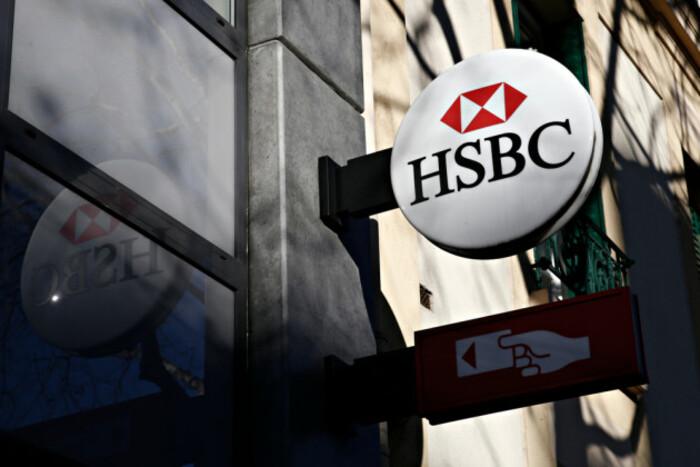 Source: Shutterstock/Alexandros Michailidis
During the consortium's initial development, a decision was made to halt its membership at nine banks – although that number may increase soon.
"It would have been more complicated to have a higher number of banks doing development for the platform," Mancone explained.
"Now that the platform is developed of course we are opening to many more banks. We realise it's not enough to have nine banks in the world. We are in contact with many banks in other countries."
Correction: An earlier version of this article said Roberto Mancone was the head of Deutsche Bank's disruptive technologies division. He no longer holds that position.
Sign up to our newsletter to receive a regular digest of Fora's top articles delivered to your inbox.