WeBringg has changed its name and quietly downplayed its Amazon-style delivery model
The startup has re-branded as 'WeDispatch' to quell any confusion around its business.
IN ADVANCE OF a big push in the US, delivery startup WeBringg has changed its name and is quietly shifting away from its Amazon-style model of operating delivery fleets.
The Dublin-based firm, which now goes by the name WeDispatch, had primarily operated a network of delivery riders to carry out last-mile or same-day delivery services on behalf of businesses, similar to a service provided by the e-commerce behemoth.
Chief executive Sean Murray told Fora that the four-year-old company has decided to focus more on the software side of the business as there was more interest in that product than delivery riders – and with that came the re-brand.
"WeDispatch is the name of the software product. WeBringg is what the company was originally called and when we started off we were WeBringg; we were a crowdsourced delivery solution," Murray explained.
"As time went on, more and more people were coming to us looking to use our software. They had their own drivers and they're asking us, 'Can we use all the tools that you guys developed to manage our business?'"
The software developed by WeDispatch helps businesses manage and track delivery orders and their fleets of drivers.
The company still operates some of its own delivery fleets in markets where it "commercially makes sense", but the two names were "getting a little bit confusing", Murray said.
"We just decided that we're just going to go with the WeDispatch brand right now and play down the WeBringg brand."
The decision was bolstered last year by its acquisition of Australian startup Spatula, which develops tools for live-tracking deliveries. The team down under now works on the majority of WeDispatch's research and development.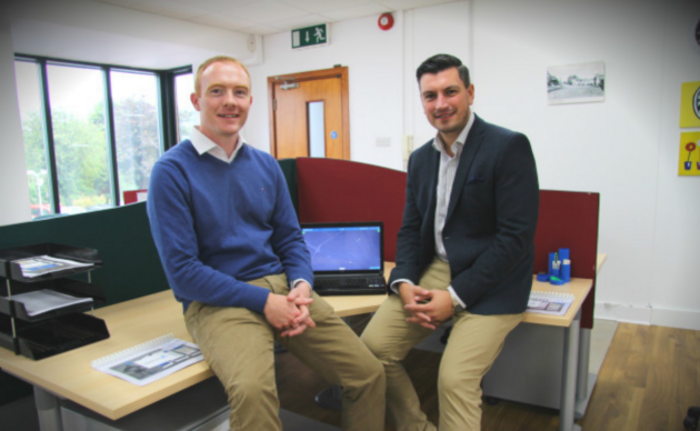 Source: WeDistpatch
"We had a limited team here in Ireland and found it quite difficult to hire the talent that we needed to build this scalable software product."
The team based in Perth works on the software, serving markets globally like Australia, Ireland and the UK, as well as the US, which the startup has strong designs on.
US opportunity
Murray said that WeDispatch has customers in 35 states in the US with about 20 clients being large enterprises or chains.
He is unfazed by the fact that America is already swarming with tech startups taking on the food and goods delivery sector.
"There's obviously lots of competition but the scale of the opportunity there is massive," he said.
"We're coming across restaurant chains that have thousands of sites that we've never even heard of. We wouldn't consider them as brands, we wouldn't know who they are and yet in Arkansas, they've got 350 locations and stuff like this."
WeDispatch plans to open an office in the US by the end of the year – most likely on the east coast – with 10 to 15 people on the ground to grow the market moving forward.
The startup raised €650,000 from private investors last year and has been raising cash again to finance these plans.
"All those guys have reinvested in the last six months," Murray said, adding that he expects further investments to close in the coming weeks and months.
"We would be looking towards a much more significant series A later on this year."
Get our NEW Daily Briefing with the morning's most important headlines for innovative Irish businesses.