The Irish challenger to Amazon's same-day delivery service has bought an Australian startup
WeBringg has acquired Perth-based firm Spatula, which provides real-time package tracking.
IRISH DELIVERY STARTUP WeBringg has acquired an Australian outfit that specialises in the live-tracking of goods being delivered.
Since it was set up in 2015, WeBringg has rolled out its same-day delivery services to online Irish retailers and restaurants.
WeBringg launched in Ireland in an attempt to get a jump on e-commerce giant Amazon, which has promoted its same-day delivery service as a key selling point.
The Dublin-based firm has just announced the acquisition of Spatula, which has developed a tech product that allows small- and medium-sized businesses to offer their customers real-time tracking of packages.
WeBringg would not confirm the amount spent on the acquisition of the spin-out from the University of Western Australia, which was founded four years ago by Andrew Walker.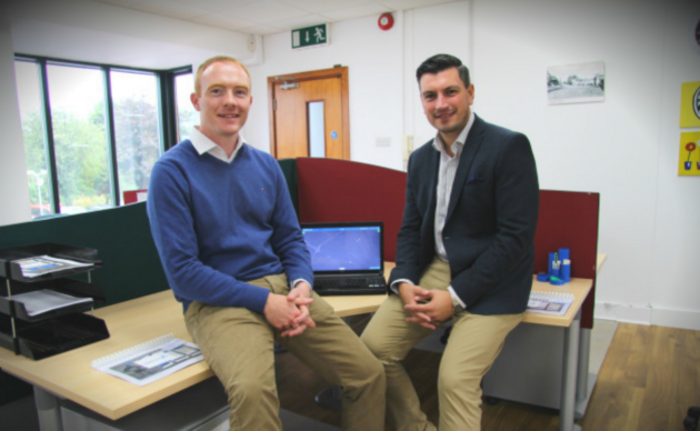 Source: WeBringg
Earlier this year, WeBringg bagged €650,000 in investment due to "an immediate need for funding," according to founder Sean Murray.
Murray said that his startup's expansion in the UK market has gone quicker than they expected and that the company will need to raise a larger round in the region of €5 million in the near future.
Six private investors backed the firm as part of the last funding round, including John Purdy, the co-founder and head of Ergo, one of Ireland's biggest indigenous IT firms.
Expansion
WeBringg's service, which was launched in mid-2016, now provides delivery services for takeaway ordering system JustEat and a handful of retailers across Dublin, Cork and Galway.
The firm also has operations in the UK in Belfast, Glasgow and Cardiff and following a recent expansion also runs its service in Australia and New Zealand.
WeBringg currently has over 3,000 drivers on its system spread across the Irish, UK, Australian and New Zealand markets.
At its Dublin base in Chapelizod, the startup has 22 full-time staff and has plans to increase its headcount to 35 by the end of this year.
Sign up to our newsletter to receive a regular digest of Fora's top articles delivered to your inbox.