Letter from Lisbon: After a stumbling start, Web Summit looks at home in Portugal
Cosgrave's event might have become too big to fail.
USUALLY BY DAY three of Web Summit, the buzz has well and truly started to die down. Attendees, tired from networking and three consecutive nights of drinking and being about Dublin, stumbled through the final day of the conference.
However, this year in Lisbon, the day-three proceedings seemed to have an added bit of life.
In the late afternoon, the numbers of attendees rolling around the exhibition stalls was still quite high, and the seating areas were still relatively full of people listening panels and talks on stage.
With the event coming to a close and Web Summit looking increasingly bedded down in Lisbon, it's a good time to make a few observations on its first venture in Portugal:
Wi-Fi
Every year, as reliably as the rising and setting of the sun, Paddy Cosgrave's event struggles with Wi-Fi. Although there was a very high-profile slip-up on the opening night when the internet wouldn't work for Cosgrave as he tried an on-stage demo, this year's event has enjoyed its best connectivity in recent years.
Diversity
Right after Wi-Fi, poor gender balance and diversity among its attendees have been two other sticks used to beat Web Summit since its inception.
At the tail end of last year's event, Web Summit rolled out an initiative to get more women interested in tech to attend the event by offering free tickets, while also offering exclusive networking areas for women.
Cosgrave was also confronted at a press conference today about the lack of ethnic diversity at the event, which the reporter felt was caused by high ticket prices that are unaffordable for low-income, ethnic families, but no commitments were made to address the issue.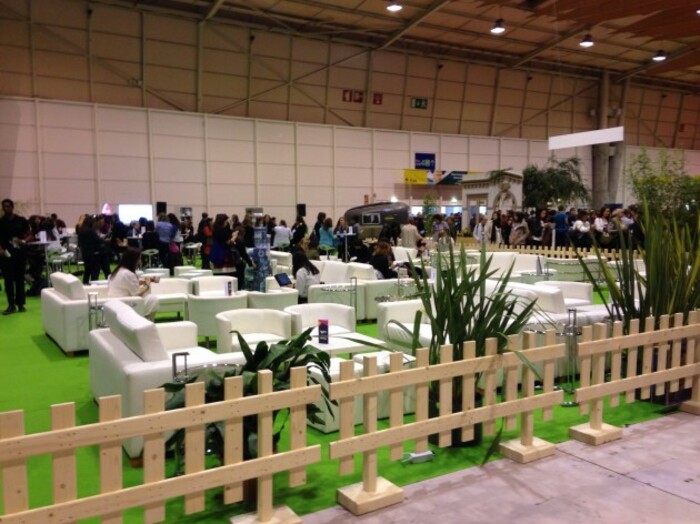 Media coverage
Over the past few days, I kept an eye on the Portuguese media to see how Web Summit was perceived in Lisbon. Unlike in Ireland, where the event seemed to get significant local coverage with, in some cases, pull-out magazines dedicated to the event, the media here hasn't gone into full-blown overdrive.
The only negative press Web Summit appeared to experience over the three days was due to the gridlock it caused in certain parts of the city on roads and public transport, with Portuguese officials saying this is to be expected for an event of this size.
Back in Ireland, the event has got significantly less coverage compared to the Dublin fixture – likely a reflection of the much-reduced contingent of Irish journalists. Only dedicated tech reporters, in most cases, have attended, a trend unlikely to change next year as the Irish connection to the Web Summit story becomes further diluted.
Notable absentees
It's not only journalists missing from Web Summit. A lot of recognisable names from the Irish tech scene are also missing from this event.
Although representatives from the IDA and Enterprise Ireland are in attendance, many of the main figures from the startup scene around the country don't appear to have made the trip.
Meanwhile, talking to Irish startups over in Lisbon, several of those at the event were given complimentary tickets, while others were offered free exhibition space on the back of winning startup competitions, rather than shelling out the minimum €1,950 it costs to exhibit for a day.
[embed id="embed_2"]
Final verdict
Aside from opening night, when the sudden influx of attendees meant many ticketholders were unable to get in the venue, there have been few bad words said about this year's event.
The overall quality of speakers on stage has been on par with other years, but 2016 did lack a world-renowned leader from the tech sector of the calibre of Elon Musk or Jack Dorsey.
It appears like Cosgrave might have actually built the event up to such a size that, like popular tech events CES and TechCrunch Disrupt, Web Summit could now be big enough to work anywhere.
Source: ESB
Irish startups @ Web Summit
OpenBack – Smart notifications company OpenBack has grand plans of changing the way people receive push notifications on their phones by allowing apps to edit and delete notifications sent to users. Today the company was announced as the winner of the all-Irish startup competition Spark of Genius, run by ESB, bagging €25,000 in funding in the process, which the startups's co-founder David Shackleton said will be put towards hiring a data scientist.
Wia – This Irish startup has developed a cloud service that allows developers who can't afford the upkeep of an internet of things server network affordable access to one. During the Spark of Genius pitching competition today, company co-founder Conall Laverty likened his company to payments giant Stripe and said its service has the capacity to go as mainstream as the company launched by the Collison brothers. The platform is already being used in 55 countries and works with the likes of BBC and Hewlett-Packard.
Killian Woods is reporting from Web Summit 2016 in Lisbon.
read more on