Is Web Summit really a 'scam' for startups? We asked Irish firms that went to Lisbon
'Coming here is a lot cheaper than going to America and getting those first introductions.'
AS AN IRISH startup, getting a stall to exhibit at Web Summit is a fairly easy process.
You apply online, get a call from a member of the event's startup team, who vet all early stage companies that register interest, and then – more often than not – get offered a place on the programme.
It's when it comes to the price, however, that some startups face a hurdle: a €1,950 exhibitor's fee which they have to produce within a two-day window.
Last year, an article on Tech.eu strongly advised startups not to fork out the money, while another writer posed the question of whether Web Summit was essentially a 'scam' - a suggestion the event's organisers, unsurprisingly, vigorously disputed at the time.
In return for their cash, startups get a stall at the event for one day and three tickets – which means the deal compares favourably to shelling out for general admission tickets, costing roughly €700 apiece.
But talking to a lot of Irish startups at this year's event, its clear some were offered complimentary admission to get them to Lisbon – while others got free exhibition for making the final of the ESB Spark of Genius competition.
Fantasy sports startup MatchDay was one of those offered free entry to the Portuguese event. However its co-founder, Ian O'Reilly, told Fora it is important for new companies to be at events like Web Summit – even if they had to hand over a significant wad of cash to be there.
"I think it is necessary to be showing your face at all the big events so you can kind of be known within the industry. It's the best way to expand your connections as quickly as possible," he said.
"Once you have familiarity with a number of investors it helps. Particularly for Irish startups for example. It is a relatively small community in Ireland."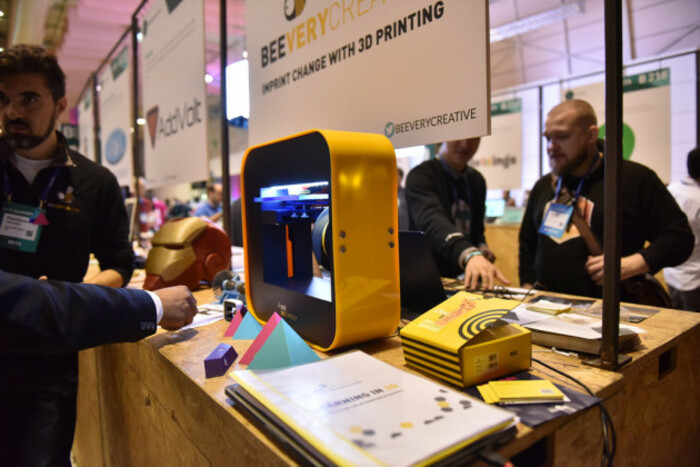 Hunting for contacts
Parkpnp, a startup looking to become the Airbnb of car parking that was co-founded by Krüst co-owner Garret Flower, also got a complimentary stall having qualified for the Spark of Genius final.
He said the amount of people coming up to the stall and giving him feedback about the company's idea has made taking the flight out to Lisbon worth it.
Flower said that ideally he would like to leave Portugal with some more contacts who are willing to pump money into his startup, which just raised its first significant funding.
"Going through the seed round, I found that finding finance and funding in Ireland is very difficult. It's not the easiest thing to close a €500,000 round in Ireland," he said.
"Right now, I think we are going to expand our horizons and think a bit in the future and look for potential series A contacts, so that six months down the line we're not left short trying to find where these investors really are."
Flower added that the main appeal of Web Summit is having all those types of investors under the same roof and that he had lined up several meetings for his time there.
MatchDay's O'Reilly agrees the main benefit of the week is getting those investor contacts.
He said that the Web Summit chat app has been a great tool for reaching out to investors and setting up meetings with people he normally wouldn't have access to.
"What we're really looking for is investment so we can expand quickly. We also need that money to expand the team.
"We've talked to a good few investors through the app and they have also come up and talked to us at the booth.
"We have a couple of offers on the table already, so essentially what we are doing is shopping around at the moment and seeing who will give us the best cash-for-equity breakdown."
Paying your way
One Irish startup that did pay for a stall was real-time messaging service Emitter.io. Tom Parcheal, the company's founder, said that Web Summit is a great place to learn what your customers want.
"It's definitely worth it. For us, we don't want investors at the moment, we mainly want customers," he said.
"We were here last year as well and we get a lot of feedback about what features people really want and to learn a bit what direction we should go in. This year we also want to learn from potential customers but also to sell."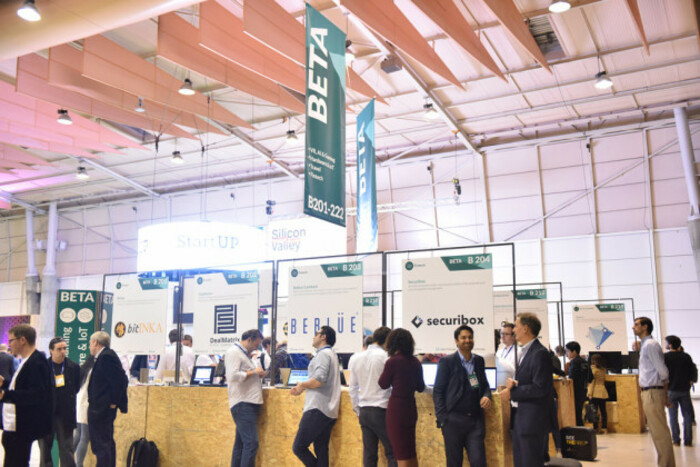 Cork-based startup HelixWorks, which is developing new methods to make DNA easier to tinker with, also had investors showing interest – and also came away with a handful of other potentially useful contacts.
"A lot of accelerator programmes, including one from the US, also came up to our stall looking to get us onto their programme," CEO Nimesh Pinnamaneni said.
"It's been a great experience for us because since there's a lot of people here from different countries, you get to see what a lot of people are working on and gives you an idea of the trends that are coming up in the world."
A different approach
Having attended Web Summit previously, Louisamay Hanrahan, the co-founder of dating app Luvguru, decided not get a stall this year, reasoning she could get what she needed from the event with just a general-entry ticket.
"I have definitely gotten the access to who I wanted. Like, I had lunch with Justin Kan from Y Combinator and my co-founder played frisbee with the co-founder of 500 Startups," she said.
"I've found investors that are interested in investing in my company and it's great because I'm based in Ireland and don't have the access to the type of investors that would normally invest in a company like mine.
"Coming to Lisbon is a lot cheaper than going to America and getting those first meetings and introductions."
Killian Woods is reporting from Web Summit 2016 in Lisbon.
Correction: An earlier version of this article stated that 'many' Irish startups exhibiting at Web Summit had received free admission. The event's organisers have since advised that 4 out of 22 Irish 'Alpha'-stage startups received free tickets directly from Web Summit, so this has been changed to 'some'.
read more on