Waterford Airport has entered 'detailed discussions' to bring back commercial flights
The transport minister will meet airport management tomorrow to 'discuss its future'.
WATERFORD AIRPORT OFFICIALS have had "detailed discussions" with several carriers about securing a new route to the UK after the hub's sole scheduled service was dumped last year.
Minister for Transport Shane Ross this week said he was "very optimistic" the airport would get another commercial operator following the departure of Belgian airline VLM and its London Luton flights eight months ago.
Waterford has struggled to attract airlines, mainly because its runway is too short for aircraft larger than small, turboprop planes that carry about 50 passengers.
The airport received a €1 million state grant last year to help cover operational costs as part of a €2.7 million state fund made available to regional airports.
An additional grant of €870,000 has also been earmarked for it as part of the regional airports programme. However, management won't receive that money until it resumes scheduled passenger services.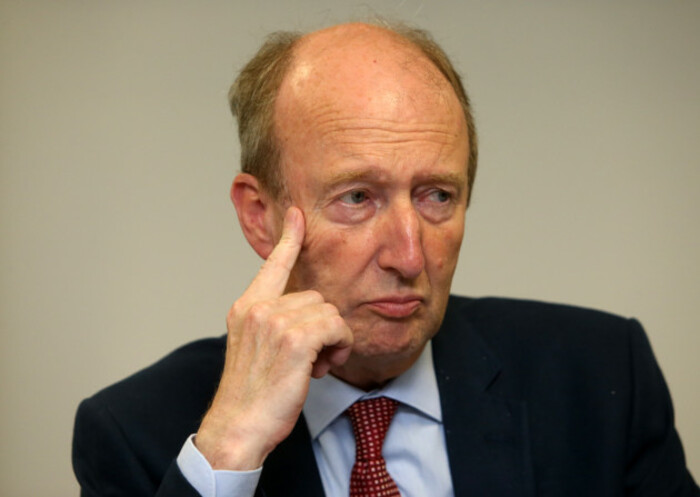 Source: Sam Boal/Rollingnews.ie
Ross will meet with management at Waterford Airport tomorrow as the company enters negotiations with potential replacement carriers.
The minister wouldn't confirm what airlines Waterford has been talking to, citing commercial sensitivity, only that he was visiting to "discuss the future of the airport".
The airport's chief executive, Desmond O'Flynn, told Fora tomorrow's meeting will be the first time the airport has sat down with the minister since VLM pulled out last summer, although there has been regular correspondence between management and transport officials.
He declined to answer questions put to him over the phone, but the airport later issued an email response through its press office. It confirmed it had "detailed discussions with a number of operators to resume a series of scheduled air services to the UK in the course of 2017″.
'Specific discussions'
The chief executive of Waterford Chamber of Commerce, Nick Donnelly, said the issue of the airport's future is "sensitive at the minute" because of "very specific discussions" with carriers to succeed VLM.
He stressed that although Waterford doesn't currently have commercial flights, "the airport is still a fully operational entity" that handles private jets and a coastguard helicopter.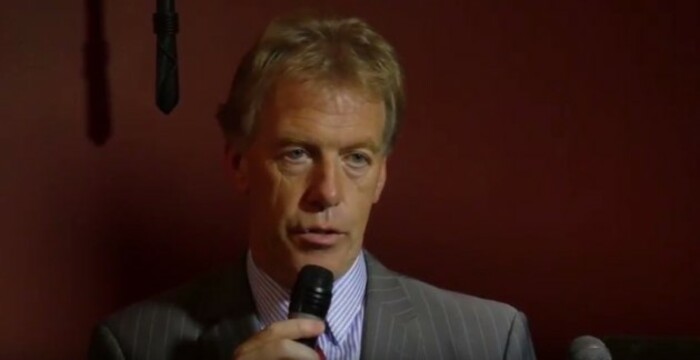 "Since the departure of VLM, management and staff at the airport have been trying to examine every option possible," he said.
Donnelly added he was confident that "everybody is making a massive effort to secure" a new route and that "no stone has been left unturned".
Viability
Waterford Sinn Féin TD David Cullinane said that if a runway extension isn't built in the medium- to long-term, "the viability of the airport will come into play".
"We've seen lots of carriers come in on a temporary basis and then they go again," he said. "The reason why is because airlines are limited to what aircraft can land and take off. That level of restriction in a very competitive environment is obviously very, very difficult and unsustainable."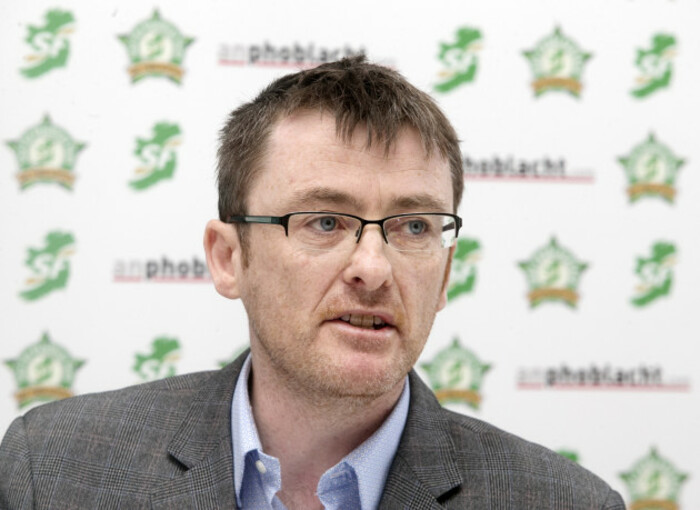 Source: Sam Boal/Rollingnews.ie
It has long been acknowledged that a runway expansion at Waterford would make it a much more viable business.
However, state money can't be used for airport infrastructure, so any government grants received cannot be used to build a longer runway.
Cullinane said one possible option for funding an extension would be a partnership between private investors and the local council.
"The local authority could take equity in it along with a private-sector consortium," he said.
Donnelly said that nobody would deny that a runway extension would be beneficial, but "the reality of it is that we have what we have and discussions with operators are around what we currently offer".
Waterford Airport said in its statement that "it continues to seek both local and regional funding for the runway extension".
Location
Another problem facing Waterford is its close proximity to other airports. It is roughly a two-hour drive from facilities at Cork and Dublin.
But Cullinane said there is a clear appetite from businesses in the area to see the airport as a fully functioning operation.
He said a connection with London was important for manufacturing businesses in the area and that it would make it easier "to transport executives from different multinational companies" located in the county.
The absence of a direct access to the UK "puts us at an un-level playing field," he said.
"Nobody is asking the state to prop something up that's not viable. I certainly would not do so," he said.
"Having said that, there's an obligation on the state to make sure that from an economic perspective and social perspective a region has an airport that can service the needs of industry and of people who live in the area."
read more on