Waterford, Knock and Kerry among airports sharing multi-million euro grant
Some €2.7m in state funding will be shared between four regional airports.
THE DEPARTMENT OF Transport, Tourism and Sport has announced a fresh batch of funding worth €2.7 million will be allocated to four Irish regional airports.
The announcement was made by Minister for Transport, Tourism and Sport Shane Ross, who revealed Donegal, Knock, Kerry and Waterford airports will be each taking a slice of the funding.
The grants being awarded to these regional airports will help finance operational costs at the four hubs and will supplement the €2.7 million awarded to each airport this year for investment in safety and security systems.
Waterford Airport is the largest benefactor and will receive just over €1 million, while Knock Airport has been given €868,000. Kerry Airport and Donegal Airport received €562,000 and €320,000 respectively.
Minister Ross said the new grants have been allocated under the Regional Airports Programme 2015-2019 and the latest investment brings total direct funding by the Department to the regional airports to €5.5 million this year alone..
"That amount increases to €13.1 million when the funding provided indirectly for the provision of Public Service Obligation (PSO) air services on the Donegal/Dublin and Kerry/Dublin routes is included," said Ross.
"This support is very important for these smaller airports and for the role that they play in promoting a level of international connectivity to support the tourism and business sectors in their regions."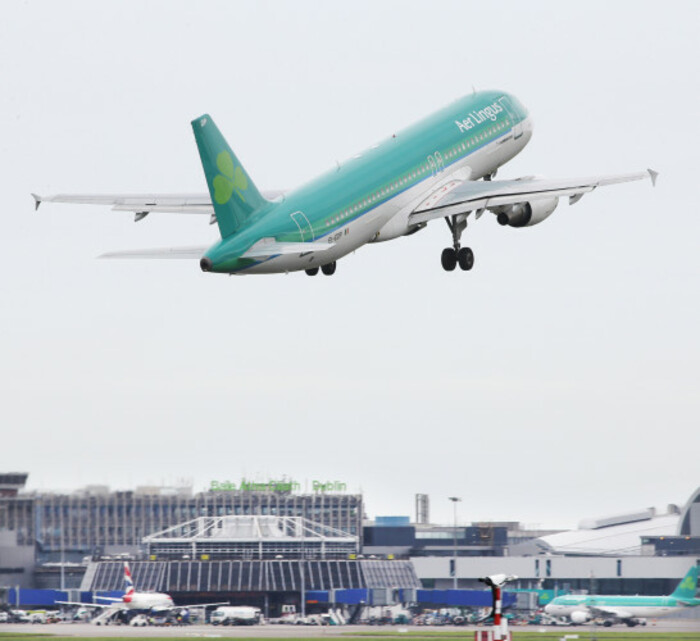 Source: RollingNews.ie
Busy period
Meanwhile, Aer Lingus announced today that this year will be its busiest ever for regional flights, with Christmas volume set to peak on 30 December.
Aer Lingus's regional services, which are operated by Stobart Air, have seen a 19% increase in passenger numbers compared to the festive period last year.
The airline is expected to carry around 110,000 passengers during December and has already added 1,400 seats to some of its popular routes, such as Newcastle to Dublin, Newquay to Dublin, Leeds-Bradford to Dublin and Isle of Man to Dublin.
Every week, Aer Lingus Regional operates 680 flights across 31 routes in Ireland, the UK and France and has recently added routes between Cork and Southampton, and Shannon and Edinburgh.
Earlier this year, a planned takeover of Stobart Air by CityJet was cancelled. Both groups claimed to have called a halt to the talks for different reasons.
read more on