Tech PR firm Wachsman is bolstering its Dublin base as it grows beyond public relations
Founder David Wachsman is betting big on blockchain being as 'pervasive as the internet'.
AS BLOCKCHAIN COMMUNICATIONS specialist Wachsman broadens from pure public relations and into the world of consultancy, its US-based boss is planning to grow its 'accidental' Dublin office.
The firm is aiming to grow its Irish base, which opened in 2017, to better service European clients.
It has placed a big bet on the success of blockchain, working solely with companies that use the technology, and aims to expand staff numbers from 36 to around 50 in 2019.
The moves come as Wachsman is trying to expand its reach, evolving from pure PR into event management and launching a consultancy group.
This includes advisory functions in business development, recruitment and legal matters.
"Dublin has a lot of (workers) who I think are increasingly interested in working with blockchain today and maybe people that we could work with in the future as we build out that offering," founder and chief executive David Wachsman said.
Wachsman, who founded the New York-headquartered firm in 2015, told Fora that while he always had Europe on his radar, setting up in Dublin was something of an accident.
The firm's first employee in the American city was Irishwoman Emma Walker who later decided that she wanted to come home to Ireland.
Wachsman offered Walker the chance to establish a European base in the Irish capital and she agreed.
On the surface, the company appears to be taking a significant chance on just one sector that has had a lot of hype around it in recent years.
The founder disagrees that focusing entirely on one piece of technology could backfire when interest wanes.
He argues that after the hype and bluster levels out, the applications of the technology become more realistic.
"I think blockchain itself is going to become a pervasive technology the way the internet has," he said.
"If you asked a company in 1996, 'Why would you only work with internet companies? What about all those companies that are brick and mortar?' Well, it turned out five years later they all had websites and that's what blockchain is going to be like."
He said the technology will become much more ubiquitous, as an engine under the bonnet, regardless of industry and is predicting that Wachsman will be well-placed to service those needs.
"Our client set is quite broad. I think it will continue to get broader."
Blockchain leader
According to Wachsman, Ireland has the potential to be a blockchain leader, but a talent shortage will be a big hurdle.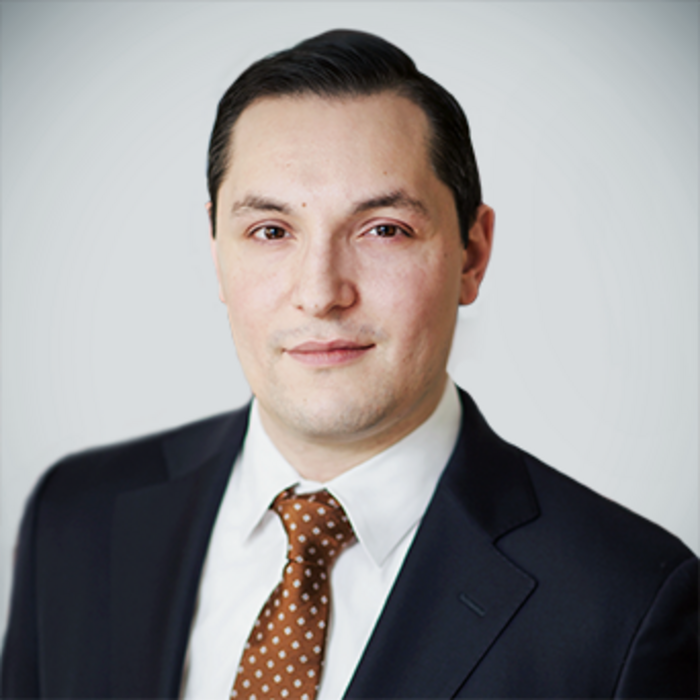 Source: Wachsman
"One huge problem is, where are the (developers)? You'd be shocked but developers are in such incredible high demand," Wachsman said.
As previously reported by Fora, blockchain companies in Ireland are taking on the challenge of sourcing talent by running their own training programmes or launching scholarships.
"Ireland certainly has the potential for those jobs and many more, there are a lot of great developers here currently working at other tech companies," Wachsman said.
Ireland has seen the arrival of major blockchain-related companies establishing bases in Dublin, including Circle and ConsenSys. The latter is expanding its staff quite rapidly.
Despite these high-profile presences, the country lags behind some other European locations in creating a welcoming regulatory regime for this new technology.
Switzerland and Malta are two notable examples that have embraced blockchain and cryptocurrency companies.
Ireland's Department of Finance established a working group earlier this year to examine the local regulatory climate for the burgeoning technology.
[embed id="embed_3"]
Plenty of countries and jurisdictions have the chance to grab the baton and be a leader in the industry, according to Wachsman.
"I think, to be honest, Silicon Valley, if they didn't miss the boat (on blockchain), they're certainly late for it. We saw Switzerland capture this thing quite early in terms of understanding that this was going to be very important," he said.
"Perhaps (Silicon Valley) was resting on their laurels. They owned the internet space. They've been in Silicon Valley for some time and they felt very comfortable," he says.
"You weren't seeing much in the way of blockchain until recently. Now it seems all of them have the engines turned on."
Get our NEW daily digest of the morning's most important headlines for innovative Irish businesses.