Food delivery apps say vegan cuisine is soaring – but it's no spice bag
Deliveroo, Just Eat and others have recorded a spike in orders for plant-based takeaways.
FOOD DELIVERY APPS in Ireland have recorded a spike in orders for vegan food – though the category is still a long way from overtaking takeaway classics.
Food delivery company Just Eat has noted an 85% increase in orders for vegan food by Irish users of its app in the past 12 months, though this is likely from a low base.
"While vegan cuisine is growing, pizza and Chinese (food) are still battling it out for the number one cuisine spot on Just Eat," a spokesperson for the company told Fora.
The most frequently ordered item on the app is the humble spice bag, while vegan burgers and wings have also proven popular this year.
Food delivery company Deliveroo, a rival of Just Eat, also recorded an 85% increase in the number of orders for vegan food, as well as a 30% increase in the number of restaurants that offer vegan dishes on its app.
The trend reflects a wider movement towards plant-based food in Ireland with chains like Eddie Rockets, the Rolling Donut and Milano's offering a variety of vegan options.
Despite increasing popularity, the estimated number of vegans in Ireland is still low. A 2018 Bord Bia estimate put it at about 2% of the population.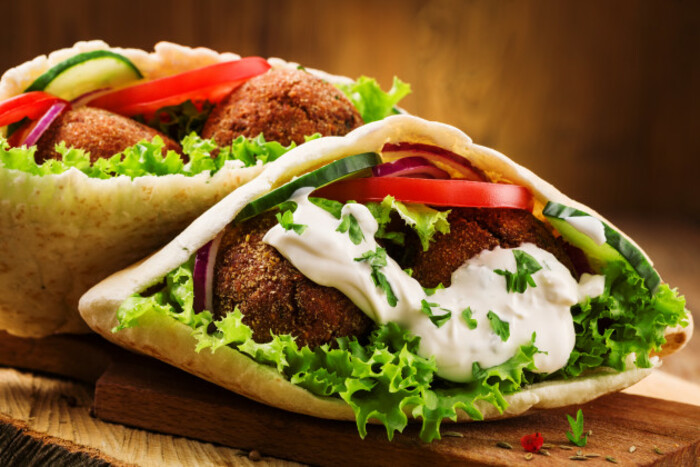 Source: Shutterstock/gkrphoto
'Clear opportunity'
Daniel Greene, marketing manager at Camile Thai, said the healthy fast-food chain has seen "phenomenal growth" in sales of vegan food. Between 2018 and 2019, sales in that category increased by nearly 50%.
However, Greene noted that vegan dishes still only account for 2.3% of overall sales though this is expected to grow.
This year Camile Thai launched a vegan spice bag and green curry. Sales have been "very strong" for these dishes, Greene added.
According to James McCarthy, co-founder of Flipdish – a smaller food delivery firm – vegan options at restaurants were added "in response to what they were seeing in the market — demand for vegan food".
McCarthy said introducing vegan options can provide promotional opportunities for restaurants and "aligns and modernises a business with changing consumer trends".
Get our Daily Briefing with the morning's most important headlines for innovative Irish businesses.