'I always wanted to set up something of my own, but I never had the guts to go ahead and do it'
As part of our How My Business Works series, we profile Dublin firm Urban Architecture & Construction.
LIKE MANY WORKING in the Irish construction industry, Niall Mulligan struggled to make ends meet when the recession hit.
He was forced to look to England for work, leaving his family at home in Greystones at 4am each Monday to board the Aircoach to Dublin Airport.
Mulligan followed the same routine for four years – leaving Ireland at the start of the week and returning late on Friday night – before deciding that something had to change.
In 2013, he returned to Ireland to find job opportunities were still few and far between. So he decided to pursue a business idea that had been gnawing away at him for more than a decade.
"I always wanted to set up something of my own, but I never had the guts to go ahead and do it," he tells Fora. "So when I was moving back from England I thought, if I don't do it now I'll never do it.
"I was always working for someone else, and I didn't want to do that anymore. I wanted to have my own construction company."
However, Mulligan's idea was to do something slightly different to a traditional building business.
"I thought that the first port of call for anyone getting work done on a residential property is to go to an architect first, so I had the idea of combining the two – providing architects and then following on with the construction end of it after the designs were done.
"I found out in the last couple of years that people, particularly busy professional people, don't want the hassle of getting an architect and then going back and getting quotes from builders," he adds. "They just want an easy life – a 'one-stop shop'."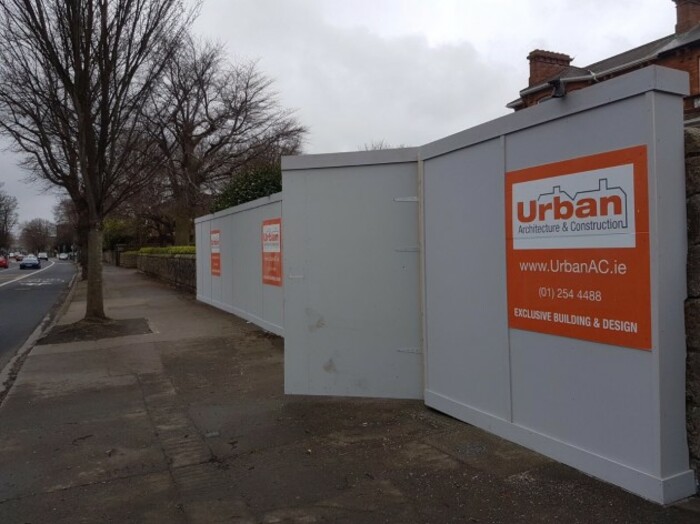 Source: Niall Mulligan
Building a business
In 2014, Mulligan and his wife Emma set up Urban Architecture & Construction.
The idea for the business was to provide clients with one contact and one contract for their entire project – sorting out everything from initial plans and applications, to building work and finishes.
So far, the company has mostly worked on residential extensions and renovations, but it has also done some commercial work. Mulligan looks after the construction side of the business and spends a lot of time on-site.
The company now has around 22 employees between design and building, but Mulligan says that he has a lot of connections with different tradespeople that can be called on when needed, such as electricians, plumbers and painters.
"We pull in all the different trades, and source everything from kitchens and flooring to bathrooms, windows and doors," he says. "I think that's our USP."
The business is run out of an office in Ranelagh, located above one of the shops in the village, with the aim of making the process accessible to clients.
"I wanted a highly visible office so that people can come in," Mulligan says. "Many people are scared, and probably rightly so, with 'cowboy builders', so I wanted to have a place where people could come sit down, talk and have a cup of tea.
"With a lot of builders out there, if something goes wrong they just disappear, and all you have is a mobile phone number, so that's the main reason for having the office."
"Making sure people are happy is the main thing," he adds.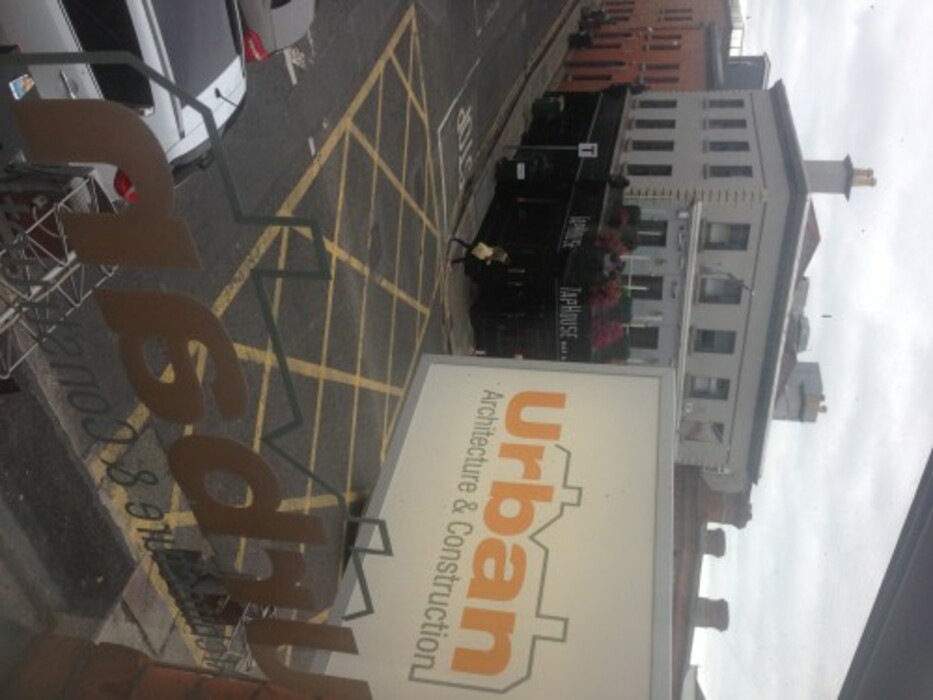 Source: Niall Mulligan
Challenges
Although Mulligan was familiar with the construction industry, setting up his own company brought many challenges, and it has taken the last four years to get the business on track.
"It's about getting the right people," he says. "When you're starting out you don't know the tradespeople as much. Even though I was in the business beforehand, it's hard to get people that you can trust.
"It took a while to build up the team around me, and we went through a lot of people, back and forth. Now I have the database so that I can pick up the phone and I know who to call, but it took a couple of years to build that up."
It also took a while to figure out the financial side of the business, Mulligan adds, working out what fees to charge so that he could cover the costs of services, materials and tradespeople, and how to get paid on time.
"Residential clients are different from commercial ones because it's their hard-earned wages coming in, so it's difficult to get them to part with their money," he says. "You have to keep a close eye to make sure you're getting paid when you're meant to be getting paid.
"I've kinda worked it out now over the past couple of years to organise a payment schedule and have a programme of work that matches up to it, so that everything is transparent and upfront, and clients know what needs to be paid when. It makes it easier for everyone."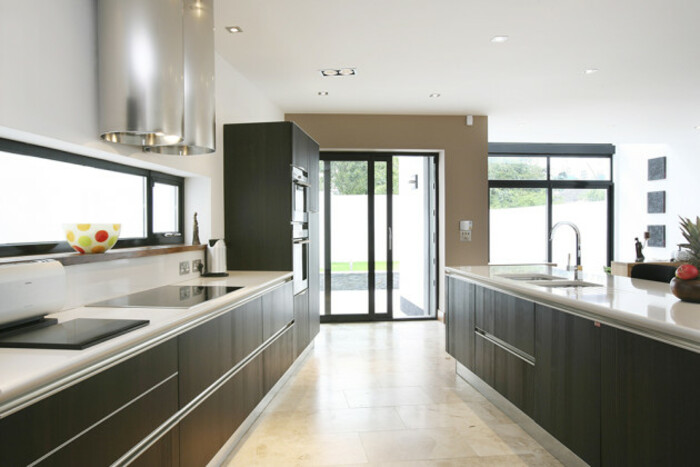 Source: Niall Mulligan
The business was self-funded by Mulligan and his wife, but he now admits that external funding would have helped to move the business along quicker.
The company recorded losses of €58,000 in 2016, according to the most recent available accounts, however Mulligan says that it has become profitable in the last year.
"It was a tough slog for the first couple of years there," he says. "It's only in the last year, year and a half, that it came good."
At the moment, Mulligan says that the company has around 14 construction sites on the go, with 30 other clients getting plans drawn up, but he sees scope for the business to expand further in the future and hopes to open more offices soon.
"We've looked at retail units to get a presence on the high street," he says. "If we had a more retail-oriented shopfront we'd get more trade from it.
"So we've looked at a few places in Greystones, Dalkey, Foxrock and Ballsbridge, but we haven't got the right one yet."
Looking ahead, Mulligan also has his eye on expanding in the UK market, and the company already operates a small office in London.
"Now that the recession is over there's plenty of work," he adds. "We kinda got in at the right time."
This article is part of our weekly series examining the nuts and bolts of businesses. If you would like to see your company featured please email news@fora.ie.