Uber's ridesharing plans for Ireland may have suffered their final setback
The transport watchdog has poured cold water on the tech company's plans for a pilot in Limerick.
UBER'S PLANS FOR a ridesharing pilot in Ireland have been knocked back by the National Transport Authority (NTA).
Since the San Francisco tech firm first surfaced in Ireland three years ago, it has made numerous lobbying efforts to gain support for the core car- and ride-sharing service that has made it the world's most valuable venture-backed company.
The company has made four submissions to the NTA that focus on how Uber can improve transport in Ireland, but until recently the firm had not received a written response.
However in a letter addressing the US tech giant's request to run a pilot in Limerick, the NTA stated that the scheme was "undesirable" and would cause unfair competition to licensed taxis. The scheme has previously received backing from Limerick City Council.
In the correspondence, as reported by RTÉ, the NTA said it was "unsupportive" of Uber's proposal.
"Operating parallel regulated and non-regulated regimes, even on a pilot basis is undesirable in our view and can only serve to undermine the regulated transport system.
"The issue of unfair competition arises. This is not an approach which could be supported by the NTA."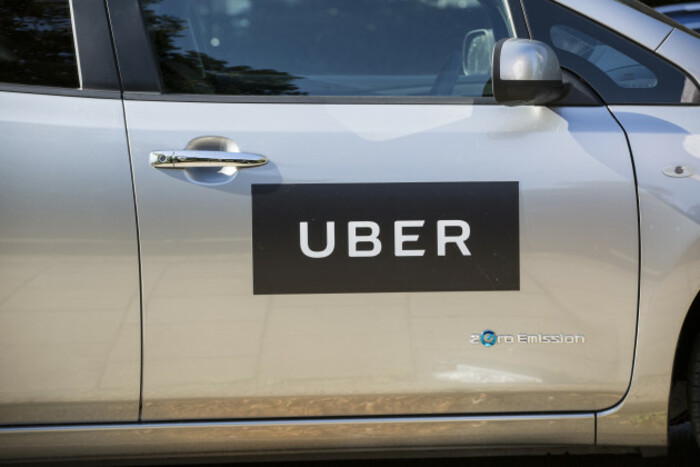 Source: Laura Dale/PA Images
The San Francisco-based firm, which was valued at nearly $70 billion on its latest funding round, has been blocked from introducing its core product – facilitating paid trips in private cars – due to Ireland's tight transport regulations.
At present, Irish customers are only able to book a licensed taxi through Uber, rather than a private car.
The company has made no secret of its big plans for Ireland and last year made a sizable investment in the country when it opened its first 'centre of excellence' outside the US in Limerick.
Speaking to Fora earlier this year, Uber Ireland boss Kieran Harte admitted there has been "limited conversation" with the NTA. The company also met with Transport Minister Shane Ross, who referred the company back to the NTA, according to Harte.
This is not the first instance of the NTA clashing head on with ridesharing firms in Ireland. It has previously advised other companies in the sector, such as Wundercar, that their operations would be in breach of Irish laws.
Speaking on Newstalk this morning, Taxi Federation president Joe Heron welcomed the news that the NTA has opposed Uber's pilot plans.
"If you look at the cost of setting up a taxi business, it is huge," he said.
"Taxis are paying up to €50,000 for a wheelchair accessible vehicle, up to €13,000 for insurance for to be in with competition with someone who uses their private car with private car insurance, it would be totally unfair competition."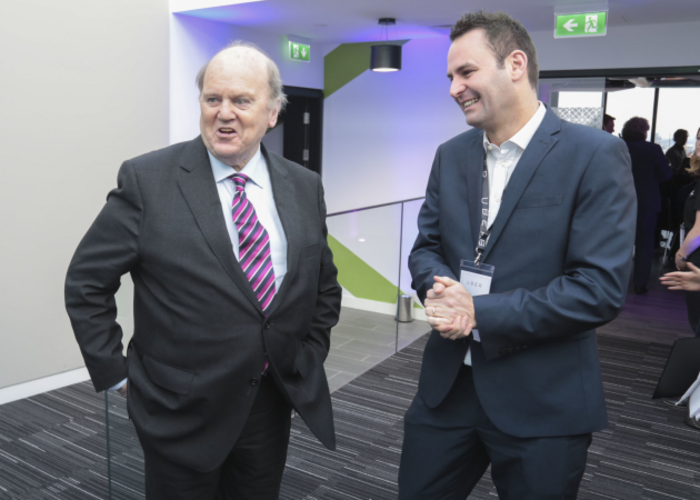 Source: Alan Rowlette
Battles
The latest setback for Uber in Ireland has come during a difficult year for the company.
In May, Uber's plans hit another roadblock when a key advisor to the European Court of Justice (ECJ) said that the ridesharing firm should be dealt with as a transportation company – rather than a mere intermediary.
This finding, if upheld by the court, could further derail Uber's private-car booking plans in Europe as member states will be free to keep governing the company like a taxi firm.
In addition to battling transport regulations on multiple fronts, the company has also suffered an exodus of senior staff, including founder and CEO Travis Kalanick, in recent months following allegations of sexual harassment at the company.
Sign up to our newsletter to receive a regular digest of Fora's top articles delivered to your inbox.
read more on