The TV licence fee 'should be replaced' with a Revenue-enforced household charge
A report has suggested a number of changes to how the charge is collected and distributed.
A REPORT HAS recommended that the TV licence fee be replaced with a broadcasting charge which would apply to every household "consuming media, regardless of the technology used".
This would mean any household with a device that can view public service content – that's television stations, radio stations, websites or the RTÉ Player – will be subject to the charge.
It's recommended that references in legislation to "public service broadcasting" should be changed to "public service media" to encompass the growth of online platforms.
A similar charge that includes all devices is in place in Denmark, Germany and the UK already.
It said that this was a "feasible, efficient and practical" suggestion considering the "threats to sustainability" the current licence fee is under.
This relates to the "comparatively high level" of licence fee evasion in Ireland; suggestions made in the report claim that anti-evasion measures could yield an additional €35-40 million a year.
The Oireachtas communications committee's report also recommended that Revenue Commissioners should collect the TV licence fee instead of An Post. It added that TG4 should be returned to "more sustainable funding levels" and that funding to independent community radio and TV stations be prioritised.
Committee chair Hildegarde Naughton said that the public service broadcaster's current funding model "is not fit for purpose in today's highly technological advanced society where TV sets are no longer the only source of media".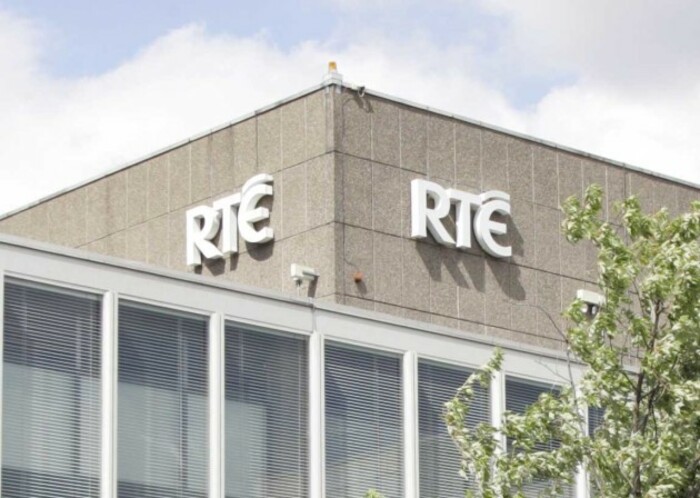 Source: RollingNews.ie/RollingNews.ie
RTÉ, under the management of director general Dee Forbes, is trying to reduce its massive €20 million deficit – seven-times the amount of the previous year's deficit.
In a statement given to the Oireachtas committee, Forbes said that the TV licence fee could be increased from €160 to €175, which she said would be in line with the average wage increase over the years.
Upon the sale of nearly nine acres of land at RTÉ's Montrose headquarters in June of this year, Forbes said:
"RTÉ has been operating with vastly reduced commercial and licence fee income, now in the region of €330 million, compared to €440 million in 2008, and has been under-investing in the organisation for nearly a decade now. That is unsustainable."
Minister Denis Naughten said he will examine the recommendations of the joint Oireachtas committee report to inform future TV licence fee policy.
"I fully recognise the important role that public service media plays in a democratic society and the need to ensure that it is adequately resourced if it is to continue to deliver upon its remit. I intend to bring proposals to Cabinet on funding options early in the New Year."
Written by Gráinne Ní Aodha and posted on TheJournal.ie
read more on