RTÉ lost €20m last year covering 'onerous' events like the Olympics
The public broadcaster said it was a 'challenging' financial period.
PUBLIC BROADCASTER RTÉ has blamed its near-€20 million loss last year on the "onerous" cost of covering large-scale events like the general election, Olympics and 1916 Rising centenary.
The semi-state published its 2016 annual report today, which showed that it recorded a deficit of €19.7 million in the financial year ended 31 December 2016,
That's roughly a seven-fold increase on the previous 12-month period, when it reported a shortfall in income of just under €3 million.
The new accounts showed that RTÉ spent more than €16 million on its 'special events' coverage last year, which included a number of big-ticket political and sporting events such as the US presidential election, UK-EU referendum and the Euro 2016 tournament.
Coupled with sluggish commercial sales growth, this led to a difficult year for the broadcaster.
Revenue generated through advertising and sponsorship deals increased by just 2% to more than €158 million.
The bulk of RTÉ's overall revenue was generated through the TV licence fee, which raked in €179 million for the group. This was broadly in line with last year's figure.
Commenting on the annual report, RTÉ director-general Dee Forbes said "2016 was a financially challenging year" for the semi-state broadcaster.
She said the cost of covering high-profile events last year was "an onerous one for RTÉ to absorb" and was critical of the current TV licence fee system.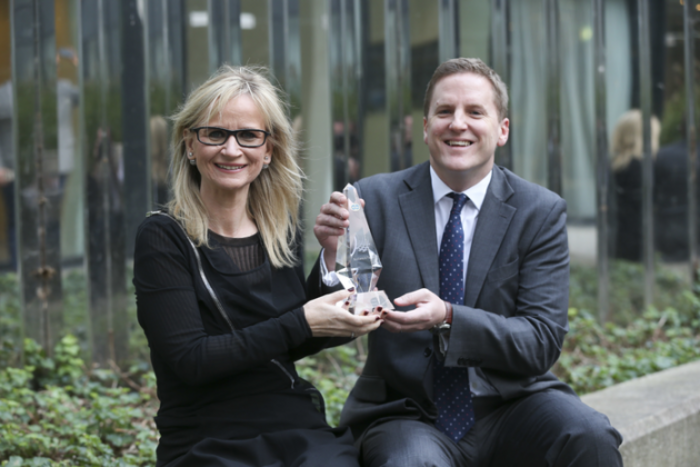 Source: Conor McCabe Photography
Forbes said "the failure to reform and modernise" the licence fee is "having a stifling effect" and Ireland's broadcasting sector as a whole.
"The current uncertainty around the TV licence fee system, both in its current performance and in how and when it might be reformed, is making it almost impossible for RTÉ, and those reliant on us, to plan ahead," she said.
Forbes recent told an Oireachtas committee that the licence fee should be increased by €15 per year to €175.
Evasion
A total €214 million was collected through the licence fee, the majority of which went to RTÉ.
The remaining fee was used to pay collection costs to An Post, provide funding to the broadcasting authority's 'sound and vision' fund and to part-fund Irish language channel TG4.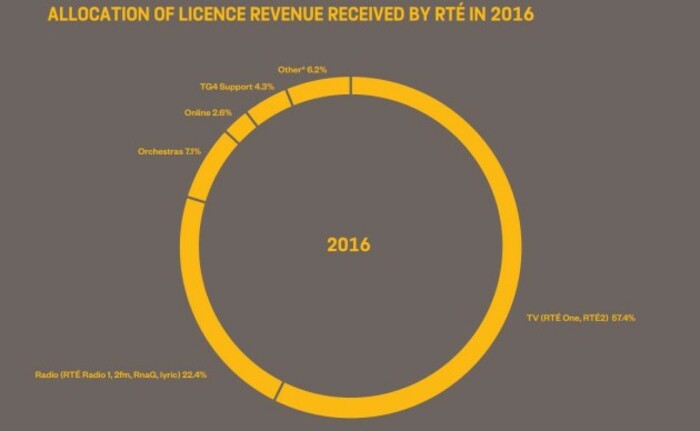 Source: RTÉ
Click here to view a larger version.
RTÉ's annual report said the rate of TV licence evasion in Ireland is three times higher UK levels at 14%. It said collection costs are also significantly higher than other parts of Europe.
It also said the increase in the number of households without a traditional television set is "a growing concern".
Elsewhere in the report, RTÉ wages bill increased by more than €5 million to €127.5 million.
Last year, the group employed an average of nearly 2,000 people, including full-time, part-time and casual staff, however the semi-state has said it plans to cut hundreds of jobs.
Commenting on RTÉ's recent multimillion-euro land sale at its Donnybrook base, Dee Forbes said the proceeds will be used to "better equip RTÉ to meet the needs of our audiences in what is a very challenging market".
Sign up to our newsletter to receive a regular digest of Fora's top articles delivered to your inbox.
read more on