Travel tech startup TrustaBit is planning to move from California to Clare
The young firm has completed the Propeller Shannon programme and signed a major partnership deal.
A CALIFORNIA-BASED TRAVEL tech startup specialising in flight disruption services plans to move to Clare as it announces a major strategic partnership and finalises several airline deals.
Aliso Viejo-headquartered TrustaBit has developed a white-label software that airlines can use in their apps to notify passengers of a flight delay or cancellation and provide them with options for claiming compensation through air miles, vouchers or currency.
The company today announced a strategic partnership with airline-owned aviation data and distribution company ATPCO, which counts senior executives from Lufthansa, United, British Airways and other international carriers on its board of directors.
The ATPCO partnership will give TrustaBit access to passenger and fare information that it will then use to tweak its software.
The company also expects to finalise deals with four airlines – one of which is Irish – later this year.
TrustaBit recently completed the Propeller Shannon aviation startup programme in Co Clare, where it plans to relocate within the next three years "because of the big aviation presence" there.
"I had no idea Shannon had that much significance in the history of aviation and how many companies are there," Saritta Hines, the TrustaBit chief executive and founder, told Fora.
"It's the perfect location for us to be able to go to meetings. Ireland is just a hop-skip away from some of the other countries that we frequent a lot. Our clientele is European carriers. That's our main focus."
 Control
Founded in 2017, the startup is honing in on Europe because, compared with the US, there are more carriers here operating with fewer than 100 planes, TrustaBit's main market. For context, Ryanair has over 300 aircraft in operation while Aer Lingus has about 50.
Though some carriers already provide passengers with flight status notifications and general compensation information, TrustaBit's technology promises to improve airlines' customer service by allowing passengers have more control over how they claim recompense.
"If your flight is delayed or cancelled and you're due compensation because of (EU regulation) EC261, our solution would be able to send you notification of it and then also provide you with options for how you wish to claim your compensation," Hines explained. 
"What we're providing airlines is a way to improve the passenger experience and speed up the compensation process that happens when flight disruptions occur," she added.
"When you're at the airport and you realise that your flight is further delayed and the airline wants to give you a meal voucher, you don't need to queue up at the gate or call a customer service agent to get this information. It will come directly to your smartphone."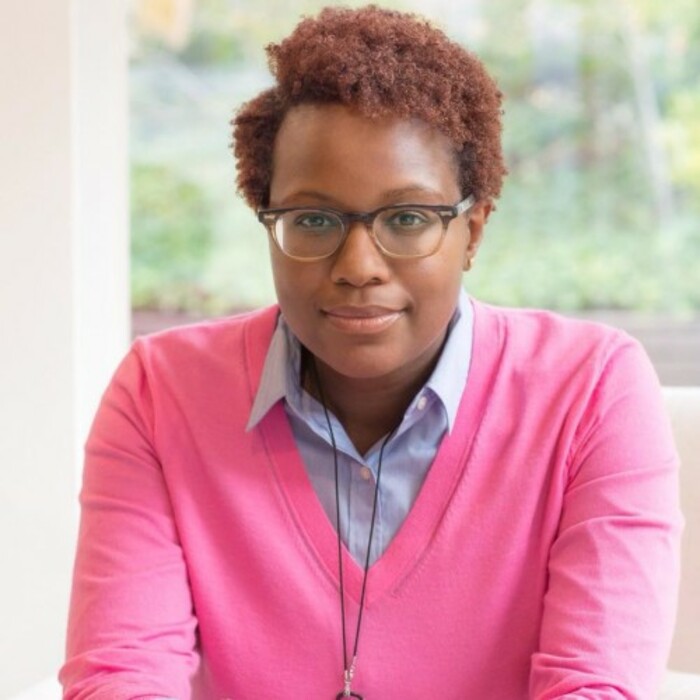 Source: Marcus Araiza/Trustabit
Blockchain
TrustaBit – which generates revenue by charging a transaction-based fee – is providing its service using blockchain, the decentralised technology that records and tracks transactions.
"We're using private blockchain called Hyperledger Fabric," Hines said, noting that the technology serves as TrustaBit's main difference compared with rival technology. 
By using so-called smart contracts – a kind of computer code stored on the blockchain that activates when certain predetermined conditions have been met – TrustaBit is able to collect information that would otherwise require a customer service agent, such as the reason for a flight delay or whether a passenger bought a business or economy-class ticket.
"With our solution using blockchain, we let the system do all the repetitive tasks so we can free up the customer service agents," Hines said.
From January to April, the founder travelled back and forth between the US and Ireland to participate in the Propeller Shannon startup programme, which launched in September 2017 and counts plane-maker Boeing as a partner.
Hines said the programme gave TrustaBit the opportunity to consult with C-suite execs and access potential clients.
"Before that programme, we talked to maybe one airline. Immediately when that programme started, we started to get a lot of traction. We were able to talk to people like Aer Lingus, Ryanair, a lot of European carriers just by being in that programme," she said.
TrustaBit has so far raised $150,000 through Propeller Shannon and Santa Monica accelerator Expert DoJo.
Get our NEW Daily Briefing with the morning's most important headlines for innovative Irish businesses.