US plane-maker Boeing will coach aviation and travel startups in Shannon
The 'Propeller' accelerator programme will kick off in September with 10 companies.
A SHANNON-BASED ACCELERATOR programme for aviation and travel tech startups will kick off this September, with plane-maker Boeing on board to coach fledgling entrepreneurs.
The programme, dubbed 'the Propeller Shannon', was announced last month at the Paris Air Show. However it has since been revealed that 10 slots on the programme will be available for startups in the aviation, aerospace and travel tech sectors.
Both Irish and overseas companies are invited to participate in the three-month initiative, which will be based at a hub in the Shannon Free Zone business park next to Shannon Airport.
The project is being funded by Enterprise Ireland, Boeing and travel-tech firm Datalex. A spokeswoman for the state agency declined to disclose how much is being put into the programme.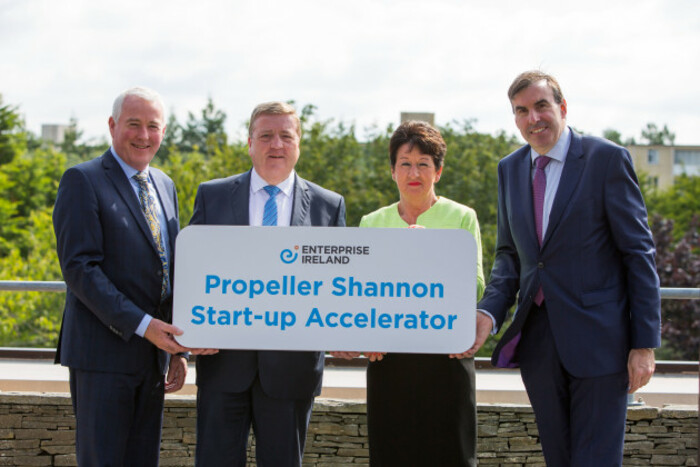 Source: True Media
Mentorship
As well as financially backing he project, aerospace giant Boeing – one half of the duopoly that dominates the world's passenger aircraft manufacturing industry – will mentor participants under the guise of its investment vehicle HorizonX.
Datalex – the Dublin company that provides technology for airlines to sell airfares, in-flight meals and other add-ons – will also provide mentorship to companies that take part in the 'Propeller' programme.
Shannon Group's International Aviation Services Centre – a hub for more than 60 aviation firms – and DCU Ryan Academy are also involved in the project.
Commenting on the rollout of the accelerator today, Shannon Group chief executive Matthew Thomas reflected on the region's history in the aviation sector.
He noted how Shannon was home to the first duty-free in the world and Guinness Peat Aviation, or GPA, the Tony Ryan-founded aircraft lessor that "pioneered the aircraft leasing industry".
Sign up to our newsletter to receive a regular digest of Fora's top articles delivered to your inbox.
read more on