The owner of the Irish Mirror has just bought RSVP magazine
The title is one of Ireland's top-selling ​women's ​magazines.
THE COMPANY BEHIND the Irish Daily Mirror newspaper has just snapped up RSVP, one of Ireland's most popular women's magazines.
Trinity Mirror PLC, which operates under the brand of Mirror Media in Ireland, has acquired Northpoint Consulting Ltd, the publisher of RSVP magazine and its website. Terms of the deal, such as the price, were not disclosed.
UK-based Trinity Mirror publishes the Irish Daily Mirror, Sunday Mirror and People newspapers and employs just under 100 people between its offices in Dublin and Belfast. It also recently launched two new websites, Dublin Live and Belfast Live.
RSVP is one of Ireland's top-selling women's magazines. According to figures from ABC Ireland, in the period to the end of June 2016 it had a print circulation of around 25,000 copies per issue.
The firm also said that it has an "online digital audience of over one million unique users".
Editorial team
Paula Lenihan, who has headed up RSVP since 2011, will become part of the senior editorial team in Mirror Media in the role of 'associate editor'.
She will continue to head up the publishing of RSVP and will now report to John Kierans, the Mirror Media editor in chief and the editor of the Irish Daily Mirror.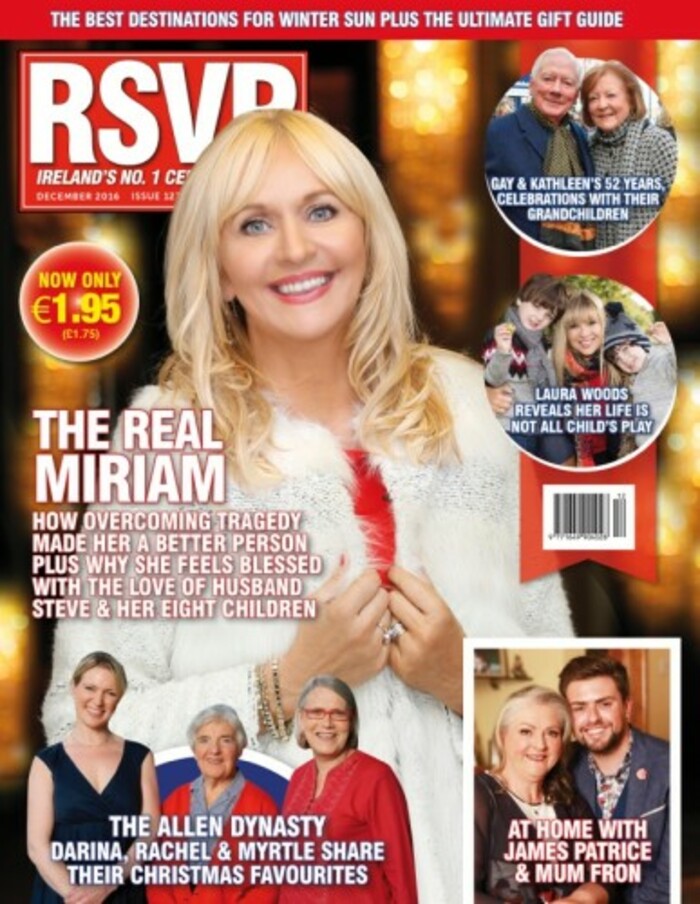 Lenihan was the majority owner of Northpoint Consulting, which made a profit of about €60,000 in the year to the end of 2015.
She said that RSVP's acquisition by Trinity Mirror "is a wonderful opportunity for the entire team at RSVP, the readers and the advertisers" to enjoy the benefits of the "resources and extensive experience available from Mirror Media".
"We have worked with Mirror Media in the past and found them to be a professional, and genuine team," she said.
"I would like to thank everyone who have supported us in our journey so far and look forward to providing all involved with an even better service and content across all platforms."
Growth
Mirror Media managing director Joanne McGreevy said that the firm is "delighted" with the acquisition, which is the company's first in the Irish market.
[embed id="embed_2"]
"We have been working very hard over the last two years growing our existing brand online with IrishMirror.ie and creating new brands – Belfast Live and more recently Dublin Live," she said.
"Acquiring the RSVP brand will help us accelerate our audience growth in Ireland. Its print and online brands are a great fit with our existing business."
The deal comes amid wider consolidation in the Irish media business as publishers and broadcasters struggle for profits from declining advertising revenues.
Independent News and Media, the country's biggest publisher, is waiting for government approval for its takeover of the regional Celtic Media group, while earlier last year it bough four magazines from Belfast-based Greer Publications.
Meanwhile, Trinity Mirror has enjoyed mixed results in recent years. The UK company reported a 24% increase in profits last year after taking over a major regional publisher, but it also shuttered its new national title, New Day, after just nine weeks on sale.
Sign up to our newsletter to receive a regular digest of Fora's top articles delivered to your inbox.
read more on