'We are at the forefront of a change': Inside Ireland's low and no-alcohol industry
The sector is growing on the back of changing attitudes.
BEHIND THE MARBLE bar of The Virgin Mary pub, founder Vaughan Yates drops some very cubic ice-cubes into a pair of round glass tumblers. He adds a measure of pale-peach liquid – Everleaf – some tonic water and a dried orange segment. 
"It's a non-alcohol aperitif style drink. It's got vanilla, saffron, gentian, iris, cassia and voodoo lily – a flavour you probably haven't tasted before," Yates, pictured, said, taking one with him to a leather-bound booth. 
The Capel Street venue is Ireland's first fully non-alcoholic bar and opened just over a week ago.
"We set it up because we thought that the timing was right in terms of the amount of products that were coming onto the market. We noticed that the big alcohol companies were investing in non-alcohol. We also thought that people's attitude to alcohol was changing," he said. 
Bord Bia research from August found that the movement is becoming one of the biggest drinks trends in recent years, with sales of the low and non-alcoholic products rising by more than 20.5% in just a year. 
In 2016, Diageo bought a stake in the first non-alcoholic distilled 'spirit', Seedlip, which launched in 2015. Last year Guinness released its first non-alcoholic lager 'Pure Brew' lager from the experimental Open Gate Brewery.
Even so, a February report by research company IWSR Drinks Market Analysis found that the sector is "poorly served" with few category leaders, though it's expected to grow significantly. In the UK, the sector represents only 1.3% of the total alcohol market. In the US that drops to 0.5%.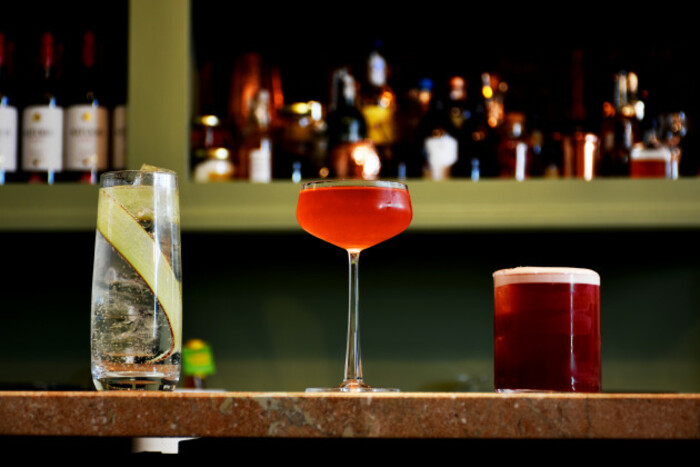 Source: Liviu Buzoi
A shift in attitudes
According to Yates there has been a "noticeable cultural shift in people's attitude towards alcohol". 
His theory is that wellness trends, as well as recent legal changes, are a driving factor, between the recently changed drink-driving laws to the Public Health (Alcohol) Bill. 
"People have to think about the alcohol they consume especially if they're getting into a car," he said. 
The IWSR Drinks Market Analysis report found that the extension of 'Dry January' to the rest of the year points to consumers' growing interest in physical and mental health. 
"For leading producers of beverage alcohol, this obviously presents considerable opportunity to develop new products, claim their share of the category and ultimately grow revenue," Mark Meek, the chief executive of IWSR, said in the report. 
That catch is that people don't want sweeteners, according to Yates, "and that's the current offering behind the bar, whether it's sugar or other sweeteners".
"The choice is still pretty poor in terms of flavours for people in existing bars," he added. 
"I think alcohol companies were looking at that and saying, 'What can we offer to people that is the equivalent of a gin and tonic, a beer, a wine?'"
He sometimes drinks alcohol himself – and he's confident that the offering in The Virgin Mary is as good as any high-end bar in Dublin.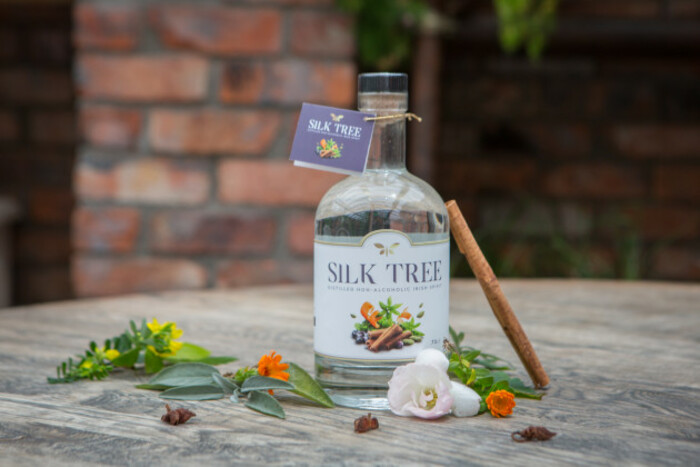 Source: THE BARTENDER PROJECT
'The chill from multinationals'
Right now, The Virgin Mary stocks about 40 non-alcoholic drinks, compared to about 300 in a regular bar, according to Yates. 
One of these is Silk Tree, the first Irish non-alcoholic distilled spirit, founded in 2017 by husband and wife team Andrew Oates and Tracy Cassidy.
People in their thirties and up "are getting to the stage where they want to cut down on alcohol intake", said Oates. 
Growing up, socialising and occasions revolved around alcohol, and "the companies that were behind that – the big drinks companies – would all push that", he added. 
"It's very interesting now that they're all turning around and actually taking on non-alcoholic drinks, and pushing that as well. That's a little bit ironic to say the least."
As a result, smaller companies like Silk Tree are "being threatened by multinationals with their product coming in – and it's quite difficult to compete with them", Oates, who has some background in the alcohol industry, said. 
"I feel the chill of the multinationals coming through. That's there and that's very real." 
With no specific market yet, Oates sees his competition as the wider drinks industry – "as in soft drinks, coffees, teas, energy drinks". The alcohol industry, he said, is moving into those circles. 
Like Yates, Oates has noticed a sea change in how people view alcohol – particularly younger generations who came of age alongside anti-tobacco campaigns. 
"That has a great effect on where this market is going. Social media has a stronger effect on that because nobody wants to be socially shamed for not being in a good state. The digital age will have a huge effect on the consumption of alcohol," he said, predicting a boom in the future. 
A year from now, Yates says he'd like to have three or four bars open. 
"I'd like to be in a position where we take this concept and we take it elsewhere. I think that we are at the forefront of a change," he said, as the bar gets ready to open for the evening. 
"How many people want to go to a no-alcohol bar? I don't know, and I never did know. There aren't the stats out there to tell me that. We are the stats. I think that people will be watching us to see the kind of volume of the audience for the market is here in Ireland." 
Get our NEW Daily Briefing with the morning's most important headlines for innovative Irish businesses.