Meet the Cork business sending hampers of Barry's Tea to the diaspora this Christmas
As part of our How My Business Works series, we profile Cork-based Town and Country Hampers.
JOY, LONGING AND excitement are some of the more common emotions people tend to feel in the run up to Christmas, but for Oonagh Levis, there is also a dash of apprehension added into the mix.
As the co-founder of a small Cork hamper business, the festive season is easily the busiest time of the year for Levis.
Her company records about 90% of annual its sales during the Christmas period, and the 61-year-old prepares for it year-round.
"We do a lot of paperwork in January and then it's onto planning. You have Valentine's Day and Easter, (but) then you are back into planning for Christmas," Levis tells Fora.
"We look for new products to put in the hampers throughout the year, and then around May or June you do the photos for the brochure before you start making up the hampers in November."
However, the Christmas season and the brochures were nearly the undoing of Town and Country Hampers when it was just getting started 25 years ago.
At the time, Levis and the business's co-founder, Mary Leahy, were burning shoe leather knocking on doors of different houses and companies in an effort to recruit their first customers.
The duo decided to create a brochure to make their operation look more professional, but the whole thing nearly went up in smoke.
"We had a photographer taking photos of the hampers, and we were keeping a fire going to give the whole picture a nice warm Christmas feeling," Levis says.
"The next thing we knew a neighbour popped in and said that the chimney was on fire."
The pair was able to quickly put out the blaze, and Levis says that Leahy's children were more shaken by the leftovers from the festive shoot than they were from the house's brush with flames.
"There was straw all over the house and the children were traumatised, they never wanted to see a bow again in their lives," Levis jokes.
Levis, herself a mother, admits that the holidays can be tough as the orders start to stack up but adds that it is also the most exciting times for the firm.
"It gets tiring and can be exhausting; there is huge pressure to put out a big volume of hampers in such a small space of time. You kind of go 'oh God' in the run up to it, but then you get into it and you get a great buzz out of doing all the hampers," she says.
As Christmas draws closer, both Levis and her company are flat out again.
What do you do and how long have you done it for?
Set up in 1991, Town and Country Hampers mainly makes food hampers for companies to use during Christmas. Levis, a former PwC employee, says that she and Leahy set up the firm when they spotted a gap in the market.
"I lived in (Cork seaside town) Myrtleville, and in order to be in Cork city I rented a house from Mary," she says. "We noticed that there were no hamper companies, so we set up. There was no internet, and the only phone we used was from the storage unit that we hired; we just went out cold calling."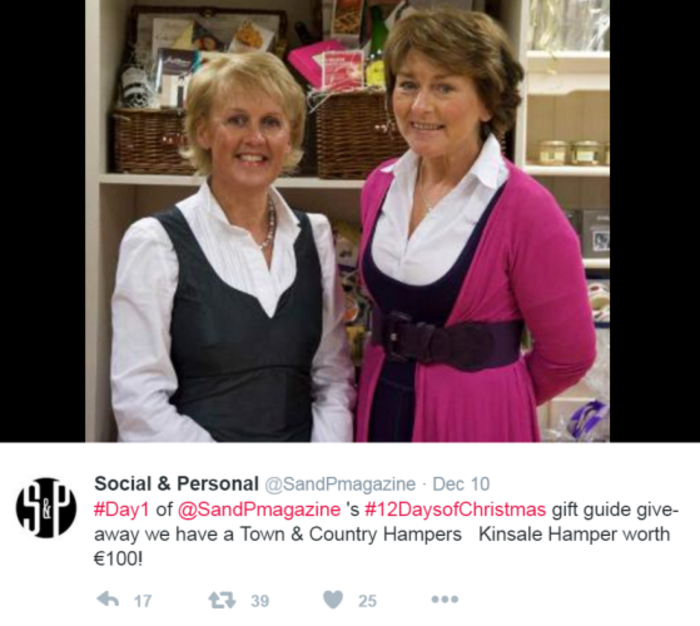 Town and Country Hampers started to grow steadily, starting with just five customers before expanding to hundreds during the peak of the boom.
"We put up a good website about 10 years ago, and as soon as we did that we noticed a major increase," Levis says.
However, the firm was hit hard during the crash and lost more than a third of its sales.
"It nearly killed us, lots of our customers either stopped the hampers or halved their orders," Levis says. "In the last two years though it has come back, we have people who we hadn't seen in four, five, six years back now."
The company is now a similar size to what it was during the boom and is turning over about half a million euro a year.
What are your costs and how do you make money?
The company's Christmas hampers, which account for the bulk of its sales, are made for the 'premium' end of the market, and mostly consist of wine, chocolates and smaller treats, such as pastries or biscuits.
The firm also provides some baskets aimed at expats in the US, which contain popular Irish products that may be difficult to get abroad, like Barry's Tea or Dairygold butter.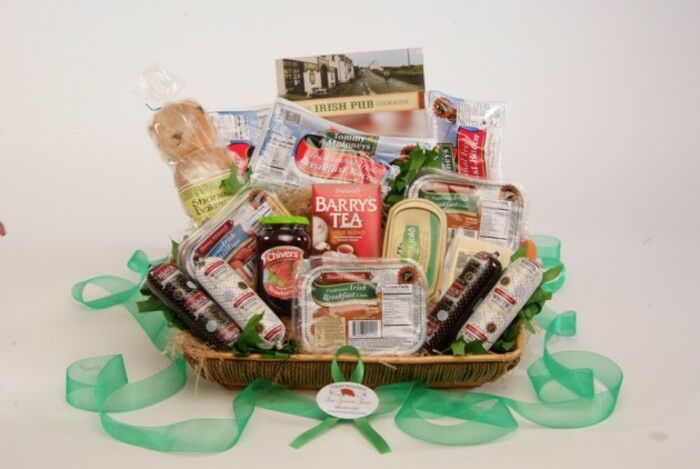 "I oversee the making of the hampers. We get in the trunks for the hampers from China in flat packs and then the workers fill in all of the baskets and trunks," Levis says.
"The suppliers come to us and ask which products we want and what we're interested in, then we cost each hamper and put an order in during August to each supplier."
As well as renting the company's storage unit, Town and County Hampers also operates a delivery service. Levis says that the firm uses the local An Post service for nearby deliveries, while it outsources the shipping for packages headed further afield or orders made in bulk.
What is your market?
The vast majority of the company's 500 customers are corporate clients. However, Town and Country also set up a more consumer-focused website, Gift Guru, during the recession in a bid to diversify its sales.
"We didn't know whether the corporate hamper business would survive, (so) Gift Guru caters for people who have birthdays, babies, and so on. It's for more-personal gifts," Levis says.
[embed id="embed_2"]
The company supplies about 10,000 hampers every year, and 80% of its customers are based in Dublin.
"Our customers are from all over Ireland, although I can't say that there are very many in Cork," Levis says. "We get orders from England and from people abroad ordering for their families here, (although) that is a small percentage."
Asked if the company would like to expand near its base in Cork, Levis says: "I would, there are a lot of big corporates around Cork, but maybe a lot haven't come out of the recession – Dublin seems to be ahead."
What is the competition?
Levis says that the company tries not to compete with large international rivals or chains that also sell Christmas hampers.
Instead it focuses on trying to outdo other Irish rivals, many of which, such as Hampers and Co, are larger.
"Most of our products, about 90%, besides the wine, are Irish," Levis says.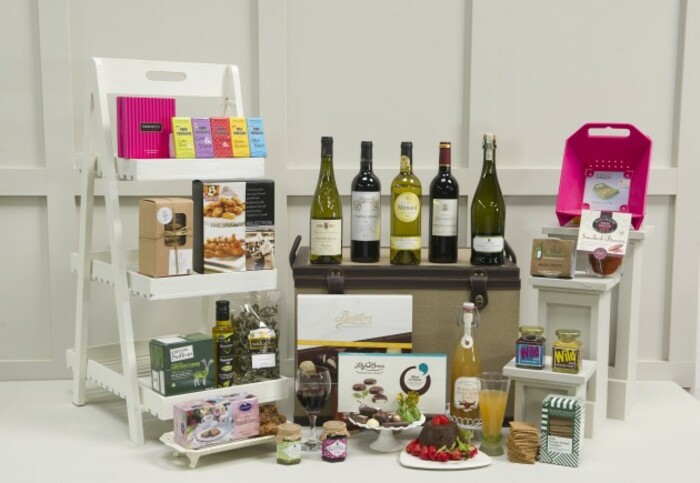 Source: Gerard McCarthy
"I think people realise that we are supporting Irish suppliers and our products are good quality. I can't see why you would put in products other than Irish ones."
What is your vision?
Levis says that the company is just getting back to profitability now after the "terrible few years" in which sales dived after the recession
"It just kills you, it really does. You are probably working twice as hard for half the money, it was soul-destroying; (but) we can definitely see a recovery," she says.
"We will probably try to increase by 10% every year. We hadn't time to promote things, but we should be out there promoting ourselves so we will look to go out and do that more.
Levis herself jokes that she will stick with the company until she is "in a Zimmer frame", but she admits that she doesn't see herself doing the same thing forever.
Asked if she would ever sell she says: "We would, definitely, if there was a nice who would run things in the same way that we did. None of our kids would work in it, they all have good jobs and are working abroad. It would have to be a buyer with some kind of integrity."