After another hearty funding round, tech unicorn Toast is adding 100 people to its Dublin base
The company is scouting for talent as Ireland is set to play a key role in its international plans.
TOAST, THE US tech company that develops payment and management software for restaurants, will add 100 people to its Dublin base this year after its latest funding round.
The Boston-headquartered company raised $400 million earlier this month, which valued it at $4.9 billion. This comes less than a year after a $250 million raise.
It develops software and hardware that provides point-of-sale services, payroll management and business insights.
While Toast opened the Dublin office in 2017, it still only operates in the US market.
Vice president Robert McGarry, who based at the Westmoreland St. office, said that internationalising is "something that we will do in the future" but further developing the US operations remains the immediate focus.
"I think in terms of our ambitions and in terms of the capability of scale that we have, we will be looking to roll Toast out at some point in the future internationally more broadly."
McGarry said that Toast opened the Dublin office to avail of tech talent in the city.
It currently employs around 70 people, which will grow to 170 this year in roles like engineering and design and will in the future serve as a launchpad of sorts to the European market.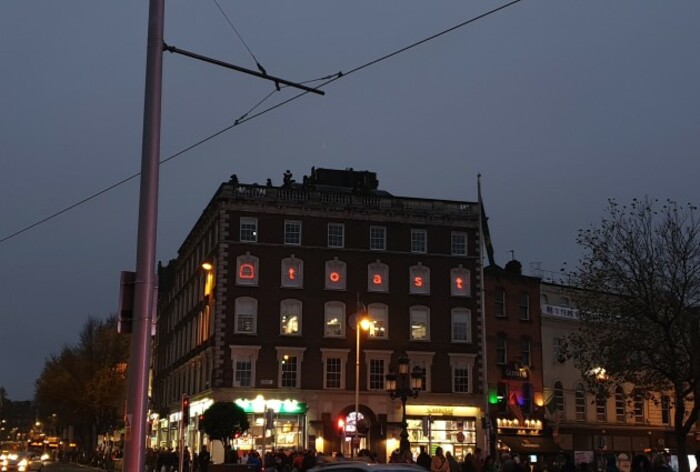 "We have been able to get incredible R&D team members to join us (in Dublin) and to work on the exciting products that we have. As we look to the future, it is a great location to have a beachhead when we consider international expansion."
New products
Toast's $400 million funding round, which was led by Bessemer Venture Partners, TPG, Greenoaks Capital, and Tiger Global Management, will aid the company's product diversification.
In recent months, Toast has begun providing loans to restaurateurs under its Toast Capital banner, between $5,000 and $250,000. The loan repayments are taken off the restaurant payments made through Toast.
While Toast's system allows for receiving payments, this moves pushes the company into another corner of financial services.
"Toast Capital allows us to provide funding to restaurants to funding to help them thrive and grow," McGarry said. "As you can imagine, we have a really good understanding of where restaurants are doing well but could use capital to do even better."
Get our Daily Briefing with the morning's most important headlines for innovative Irish businesses.