How a one-man seaweed startup got on the shelves at SuperValu and Selfridge's
As part of our weekly Startup Spotlight series, we profile This Is Seaweed.
PAUL O'CONNOR HAD no business experience when he started his organic food startup, This Is Seaweed, in 2015.
Three years later, his product is on sale in Selfridge's flagship store on London's Oxford Street – despite the business remaining a one-man operation.
O'Connor's background is in marine science, and he had spent much of his prior career in academia and research roles.
He was working at a marine institute in the Netherlands when he had the lightbulb moment that he could take his research know-how and apply it to the food sector.
"In each of the large supermarkets (in the Netherlands), they have Irish beef, Irish butter, they already have this connection with buying good-quality Irish produce," he says.
"I believed that if I produced good-quality Irish seaweed that I could sell it to the Dutch."
There was a growing interest in seaweed-based food in the country, he says, but a lack of local produce.
"The Dutch don't have native seaweed but Ireland has the finest waters in the world for seaweed growth – nutrients, grade-A water, the right temperature and the lack of industry on the west coast."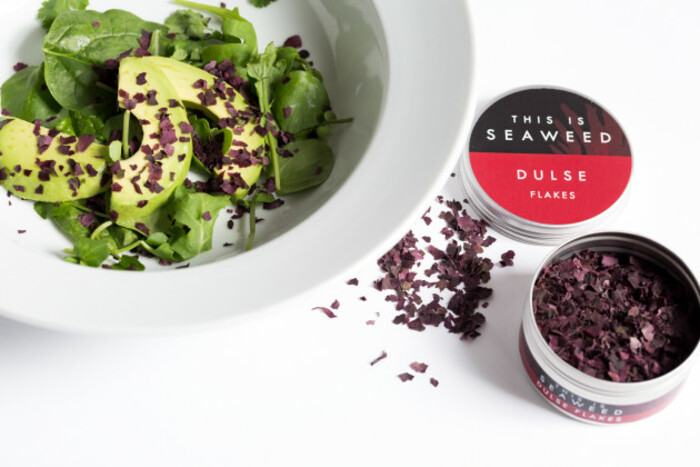 Source: Alan Rowlette
This led O'Connor to return to Ireland and bet on seaweed by making products from kelp, as well as other seaweeds, like alaria and dulse, which are also farmed and harvested as food.
He took a course in seaweed farming in Castletownbere County Cork, run by Bord Iascaigh Mhara, which ended up being something of a reality check for O'Connor.
"During that course I realised that I would need to get a lot of funding. I had an idea that it was going to be expensive, but this brought all the costs together," he says.
However, O'Connor needed to test the market first with the "little bit of money" he already had. Those funds were used to buy some seaweed and packaging.
Market
Aiming to keep thing as simple as possible, O'Connor started sourcing seaweed from Donegal, drying it at no more than 40°C to retain the vitamins and enzymes before packaging it himself. The process took time and care.
"At the time of harvest we take a water sample, and we test that water for high levels of salmonella or other harmful bacteria. If there aren't any salmonella or any other harmful bacteria, it passes as a food."
The gamble had a few early pay-offs, with O'Connor managing to get his seaweed products into some organic food stores in the Netherlands and the Happy Pear in Ireland "just by walking in the door and asking if they'd like to sell them".
He eventually struck a deal with SuperValu to stock his seaweed in a handful of its stores, while his connections in the Netherlands also started to pay dividends.
Large supermarket chain Albert Heijn came knocking with a white-label deal through which he would provide his products to the retailer to be sold under the supermarket's brand.
"They placed three separate orders – so one thousand packages on each order – with their stickers on my packages."
The deal was a "big coup", he says, and a key lesson in the lengthy process of signing with a major retailer and getting his products certified for sale.
"It was a massive learning curve getting into that big store," he says.
"There are tests you've got to go through to show that the seaweed is traceable from each tide that it's harvested from."
O'Connor is a regular presence at food distributor expos, often with support from Bord Bia. This outreach effort has put him in front of dozens of potential distributors and sellers and helped him land the Selfridge's deal.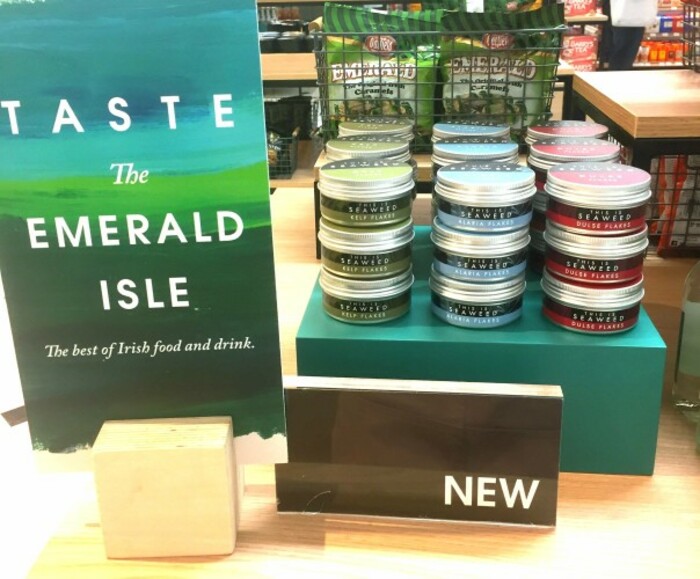 Source: This Is Seaweed
Deals with retailers are his main way of putting his brand name on the map, but he also wants to diversify into doing business with hotels, restaurants and food producers.
"I have strong hopes in German buyers and the Dutch service industry, so that will seep into hotels and restaurants," he says.
"My biggest market is food ingredients companies because then you sell larger volumes, so a pallet or two pallets going out to Germany or France, Portugal, Spain.
"That's, I would say, hundreds of kilos of seaweed that could be used in baked goods or in a burger. One of our customers in Holland puts seaweed into a meat burger."
[embed id="embed_3"]
Stay lean
This Is Seaweed is still a lean startup by every definition. Based out of the NovaUCD startup hub, it remains a solo endeavour.
After sourcing the seaweed from farms in Donegal, O'Connor still packages the product himself in Dublin in a shared space he uses for the equivalent of one week each month.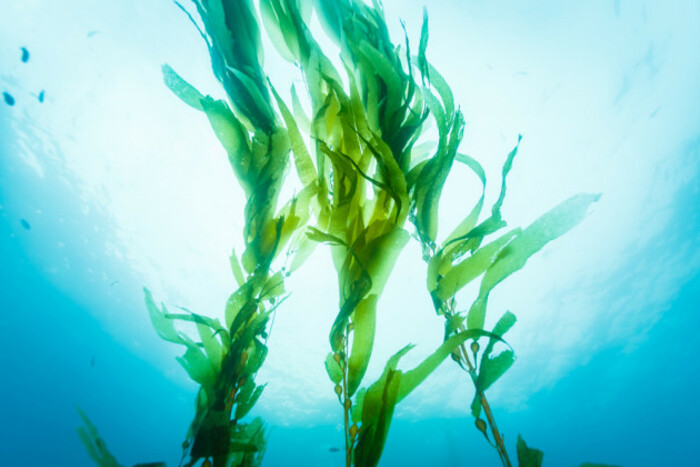 Source: Shutterstock/Pete Niesen
O'Connor wants to make some big changes to how he operates and is on the hunt for investors to back him to the tune of €1.5 million.
He's aiming to take on his first staff by the end of the year with a view to forming a team of 10 within the next two years.
It's all part of a plan to make the company more self-sufficient. This involves setting up his own harvesting operation in Donegal instead of relying on third parties.
"The planning for the harvesting is under way," he says. He hopes to secure the first slice of funding of around €500,000 by October and hire two people.
Sign up to our newsletter to receive a regular digest of Fora's top articles delivered to your inbox.