'I've never experienced so much stress in a workplace. I've never cried so much on the job'
Theranos whistleblower Erika Cheung hopes the startup's downfall serves as a cautionary tale.
THERANOS WHISTLEBLOWER ERIKA Cheung is happy to be associated with the disgraced blood diagnostics company – so long as the scandal serves as a call to action for entrepreneurs to build ethical businesses.
Once valued at $10 billion, Theranos, founded by charismatic Steve Jobs-wannabe Elizabeth Holmes, promised to turn the blood testing industry on its head with technology that could supposedly perform multiple health checks using a small drop of blood.
Instead, the much-hyped startup came crashing down after a damning Wall Street Journal exposé revealed its devices and blood testing abilities were practically works of science fiction.
Holmes, who has become something of a Silicon Valley bogeyman, was last year indicted on nine counts of wire fraud and two further counts of conspiracy and is now fighting a legal challenge that could result in a lengthy prison sentence.
The Theranos tale has mesmerised the media, giving birth to an award-winning book, a documentary, a podcast series, a Hollywood movie-in-the-making and acres of press coverage.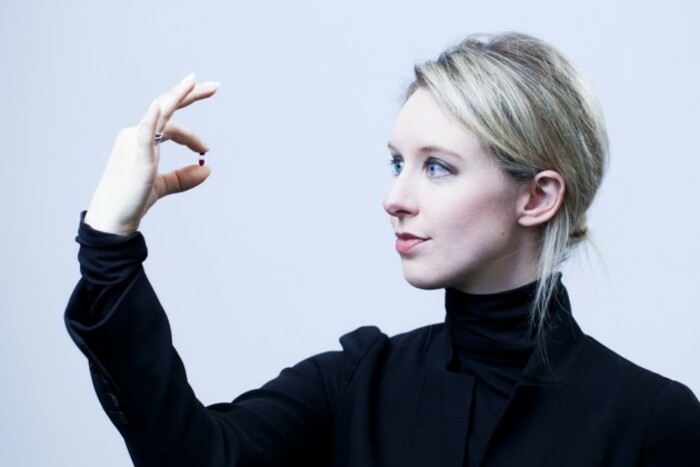 Source: Martin E. Klimek/USA Today Network/Sipa USA/PA Images
Erika Cheung, who along with Tyler Shultz and several anonymous whistleblowers helped reveal allegations of fraudulent practices at the company, says she was initially surprised the scandal generated so much interest.
"It was a bit shocking to me how many people are entranced with this story," she tells Fora.
"But it's also kind of understandable because it is very sensational and sort of spectacular in its own way. It's probably one of the biggest cases of fraud that we have seen in Silicon Valley."
Cheung worked as a lab associate at Theranos for seven months and was interviewed for the role by Holmes herself.
"Honestly, meeting Elizabeth Holmes is not much different than all the press that you see of her. She was Theranos. That didn't really change much whenever you spoke to her," Cheung says.
"I very rarely spoke to her about anything else aside from the company … she did have a way of really selling the vision of what we were doing and the mission of the company."
'Surreal'
Cheung started to spot red flags after about a month on the job. She was alarmed to find patient samples were being tested with faulty technology and that colleagues were cherrypicking data just so they could churn out results.
"There were no protocols on what to do in case of an error … There was just no care. Give the patient a number. It doesn't matter how that was generated or if there was any inaccuracy," she says.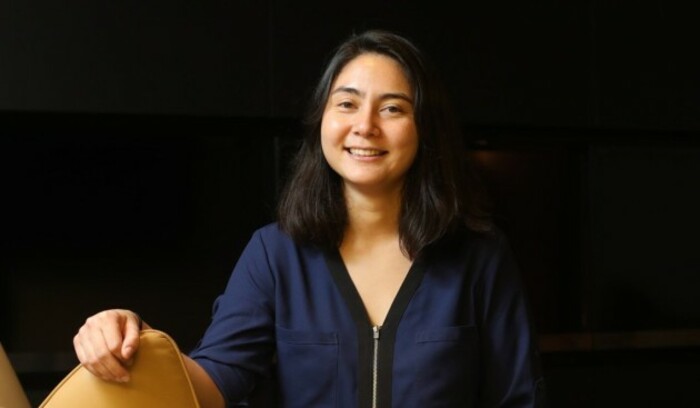 In the book Bad Blood by John Carreyrou, the reporter who blew the lid on the company, Theranos is portrayed as an intimidating, hellish workplace built on a culture of fear and secrecy.
Is that how it was for Cheung?
"I would describe it as the wild, wild west of blood diagnostics and working in a clinical lab … I have never experienced so much stress in a workplace ever and I've never cried so much on the job since that experience," she says.
"Reading John Carreyrou's book was a bit surreal for me. I hadn't quite realised how bad it was for how long because I had come in pretty late in the game.
"I was probably just as shocked as everyone else about some of the details that had come forward. I wish that those things had been reported on Glassdoor," she laughs.
Whistleblowing
Cheung's experience of blowing the whistle on Theranos wasn't easy.
She spoke anonymously to Carreyrou for his initial Wall Street Journal report. Prior to publication, the company got wind of his sources and aggressively tried to legally threaten Cheung. She also believes the company had hired private investigators to follow her.
On the advice of a lawyer, she ultimately filed a complaint with federal health regulators.
Cheung never intended to go public about her experience at Theranos, but her name appeared in court documents released after the company settled a class-action investor lawsuit.
Initially fearful of a potential retaliation, Cheung now embraces her status as a whistleblower – the only thing she would have done differently is report the company sooner.
"When you come forward and when you do the right thing, even against these players that seem to have so much more power and force over you in the situation, goodness can prevail.
"Being an ally to other people who are maybe in a similar situation has now become a strong calling for me. It's not something that I reject anymore."
Along with Tyler Shultz, Cheung has gone on to co-found a non-profit organisation called Ethics in Entrepreneurship, which aims to educate startup founders, investors and tech workers about ethical practices and provide information about whistleblower protection.
Based in California, Ethics in Entrepreneurship will soon open a Hong Kong office and hopes to open chapters in the UK, Brazil, Australia and beyond.
Using Theranos as a cautionary tale, Cheung's overall hope is for more organisations to prioritise ethics and to "create a culture where anyone, despite any level of experience can come forward and say they've someone behave badly".
"It's unfortunate that it takes a scandal for people to think about ethics and to think about building better organisations, but at least we have the momentum to start changing things."
Erika Cheung will speak at Inspirefest in Dublin on 16 May.
Get our NEW Daily Briefing with the morning's most important headlines for innovative Irish businesses.