Your crash course in... The spectacular rise and fall of a $9bn blood-testing startup
Theranos founder Elizabeth Holmes has gone from being the world's youngest self-made billionaire to nothing.
IT HAD THE potential to change the world – or so it claimed – but the life has almost drained away from $9 billion blood-testing firm Theranos.
While the much-hyped company has been around for 13 years, it was only last year that it started to come under some flak after an exposé in the Wall Street Journal claimed its technology wasn't all it was cracked up to be.
Theranos hit back and claimed the article was "factually and scientifically erroneous and grounded in baseless assertions".
The war of words rolled on until this month when a US federal investigation led to the company's founder, Elizabeth Holmes, once counted as the world's youngest self-made billionaire, being slapped with a two-year ban from operating any laboratories.
It's a story with many twists and turns, so this week we'll take you through the rise and fall of an exciting but flawed company.
What was the big deal with Theranos?
There's a simple reason why people got so enthusiastic about Theranos – the company had the potential to single-handedly turn the $76 billion laboratory testing industry on its head.
The company claimed that it had developed a series of cheap and quick blood tests that could assess if people had serious health issues, such as cancer, with a single drop of blood.
Holmes talked a big game about how Theranos was going to change the world and – while there were skeptics from the beginning – she had a lot of those in the health sector watching her every move.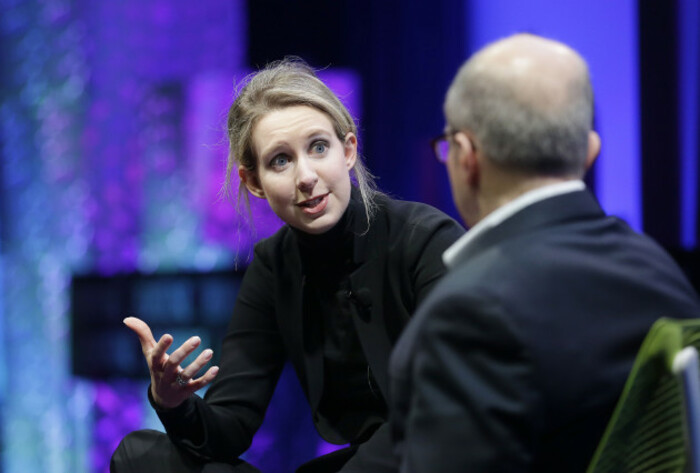 Source: Jeff Chiu
Who is Elizabeth Holmes?
Holmes, who dropped out of Stanford at 19, is the brains behind Theranos. She set up the company after leaving college and had a lot of people entranced by the idea of real-time blood testing.
As she built the company, she also managed to convince investors to part with plenty of their cash.
Some $400 million was invested in the company until last year, reportedly valuing the privately owned firm at $9 billion. Since Holmes retained a 50% stake in the business, on paper she had a personal net worth of roughly $4.5 billion.
Where did it all go wrong?
Before the US government probe was launched, the tide first began to turn against Holmes and Theranos when the Wall Street Journal published its article highlighting numerous problems with the technology underpinning the company's work.
The 4,000-word article by Pullitzer Prize winning journalist John Carreyrou contradicted many of the claims Theranos had made in the past to trumpet its potential.
One such revelation was that the company didn't use any groundbreaking new methods in its testing processes. In fact, Theranos was testing blood samples for disease with run-of-the-mill machinery made by Siemens.
Carreyrou's piece also revealed a number of other practices at the company that seemed to run counter to its image as a major disruptor within its industry.
We've handpicked some of the key points, which included:
Despite claiming it could test a single drop of blood for 200 health issues, Theranos could only assess 15 to 20 different ailments in a small sample

Roughly 60 of the company's tests were done using third-party machinery and, since the machine couldn't test low volumes of blood, the droplets taken from patients needed to be diluted into larger samples of blood
It was claimed that Theranos president Sunny Balwani ordered all tests should be done on third-party machinery so the company's labs would maintain the required certifications
To sum it all up, people are angry because Holmes told the world she had developed a way to change blood testing forever when she was actually just selling a vision.
And since results from Theranos blood tests were used for medical advice and prescriptions, the stakes couldn't be higher.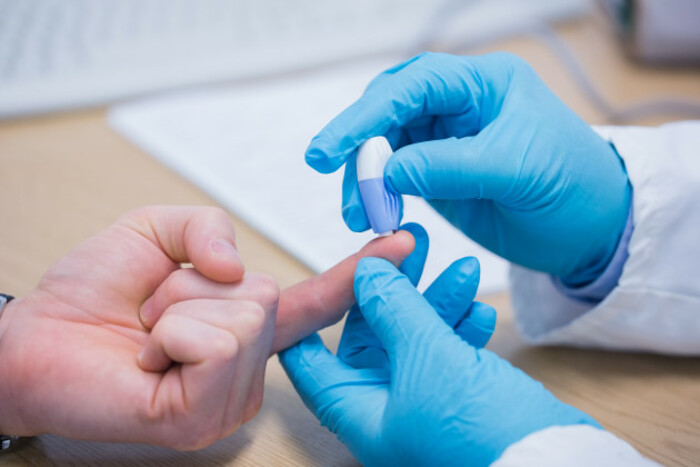 Source: Shutterstock/wavebreakmedia
What now, is the company packing it all in?
Fast forward less than 12 months from Theranos's $9 billion pricetag and the firm's value, in many people's eyes, has been sliced to virtually nothing.
Forbes, which oversees a comprehensive list of the world's billionaire's, has also placed Holmes' personal net worth at zilch.
The woman who has graced the covers of numerous magazines and was named to Harvard Medical School's board of fellows now has a bleak future with Theranos in light of her two-year ban.
However, it is possible that the company could continue operating labs if Holmes were to step down and if the firm's practices were brought up to scratch.
Nevertheless, even salvaging Theranos without its talismanic founder looks like a tall order. Major customers, like US pharmacy giant Walgreens, which had Theranos blood testing centres in a number of its stores, have already cut their ties with the firm to avoid being dragged into the mire of the PR disaster.
After the results of the federal investigation came to light, Holmes revealed that she wants to resolve the issues at the company – hinting that she is not ready to give up quite yet and might appeal the ban.
read more on