Whatever happened to... A giant Disneyland-style theme park in north Dublin?
The development would have been the biggest ever in Ireland – even including a monorail.
RECENTLY, FORA HAS taken a look at some of the more notable big-ticket projects that were floated during the Celtic Tiger period – or in the aftermath of its demise.
In the last instalment, we detailed the story behind Arnotts' €750 million plan to create Dublin's 'premier' shopping street.
The properties owned by the store, which was nearly bankrupted in the crash by its investment binge, were sold to Galway-born solicitor Noel Smyth, who now has his own development plans.
In this edition, we're moving a little farther to Dublin's north to look at what was surely one of the most outlandish boom-time proposals, the idea to build a gigantic theme park in the town of Lusk.
What was it?
The plan to build 'Vega City' was a wildly ambitious one. A consortium, headed by developer Louis Maguire junior, wanted to build a €7 billion theme park on a site of more than 2,000 acres in Lusk, a little over 10km away from Dublin airport.
With that fooprint, it would have filled a bigger area than Dublin's Phoenix Park to become one of the largest theme parks in Europe, bigger than Disneyland Paris.
It was planned that the facility would also have a Disneyland-style layout, including a safari park and rides, and would be centred on a large lake for water activities.
Vega City was also meant to include 14 hotels, 10,000 apartments, a huge conference centre and the world's longest monorail.
It was estimated that the facility would employ 25,000 people, draw in 34 million tourists from around the world annually, take about a decade to build and be the single biggest construction project ever undertaken in the Republic.
It was later revealed that O'Callaghan Properties, run by the respected developer Owen O'Callaghan, was one of three potential backers of the project.
The identities of the other two were not revealed – something that would prove to be a sticking point later on – although it was thought that they were not from Ireland.
When was it first suggested?
The plans were first made public in 2003, although they were likely in the works before then.
What happened?
The project was at an aspirational stage when it was first made public, and the consortium behind the project didn't even own a lot of the land that the park was meant to be built on.
The Irish Times reported in August 2003 that Louis Maguire was in discussions with landowners within the proposed zone and was offering up to €115,000 per acre of agricultural land, an extraordinary sum even during the boom.
In November, the local council, Fingal, agreed to a special meeting with the consortium to discuss the plans.
The consortium said that if the council agreed in principle to support the project, it would start buying the land it needed with a view to pulling together a full planning application.
Maguire didn't reveal the identity of the international investors behind the project, but he claimed that around €2.5 billion had already been secured to progress with the first phase of the project.
However, councillors and officials were largely unimpressed. The council's director of planning, David O'Connor, pointed out that the sheer enormity of the project would be "just impossible to accommodate in the country, let alone this area".
"For example, it would see a total of 60 million passengers passing through Dublin Airport a year, compared to Heathrow which has 53 million passengers a year," he was quoted by the Irish Times as saying in November 2003.
At this point, O'Callaghan was heading up the consortium's company for the project, United Entertainment Partners.
He said that the plans were preliminary and added that the consortium had not compiled a full planning permission proposal as it would cost in the region of €10 million, and it did not want to "take the risk" of doing so at this stage.
Source: Mark Stedman/RollingNews.ie
Regardless, in a report issued shortly afterwards, council planning officials said that Vega City would have breached existing development plans, caused major traffic congestion and was likely to be economically unsustainable.
The planning officials recommended that the project be rejected and councillors voted against supporting it by a margin of 19 to 1, fatally wounding the project before it was ever anything more than an idea.
Maguire said at the time: "Look at what Disneyland did for Orlando, with well-paid jobs, a lovely environment and making kids and people smile.
"I'm very upset that it is being rejected by some people. To shoot it down now is very sad."
What's the latest?
There was little heard from the consortium after the council rejected the project.
As one of Ireland's biggest developers, O'Callaghan moved on to build plenty of other large-scale projects in the following years, such as Cork's Mahon shopping centre.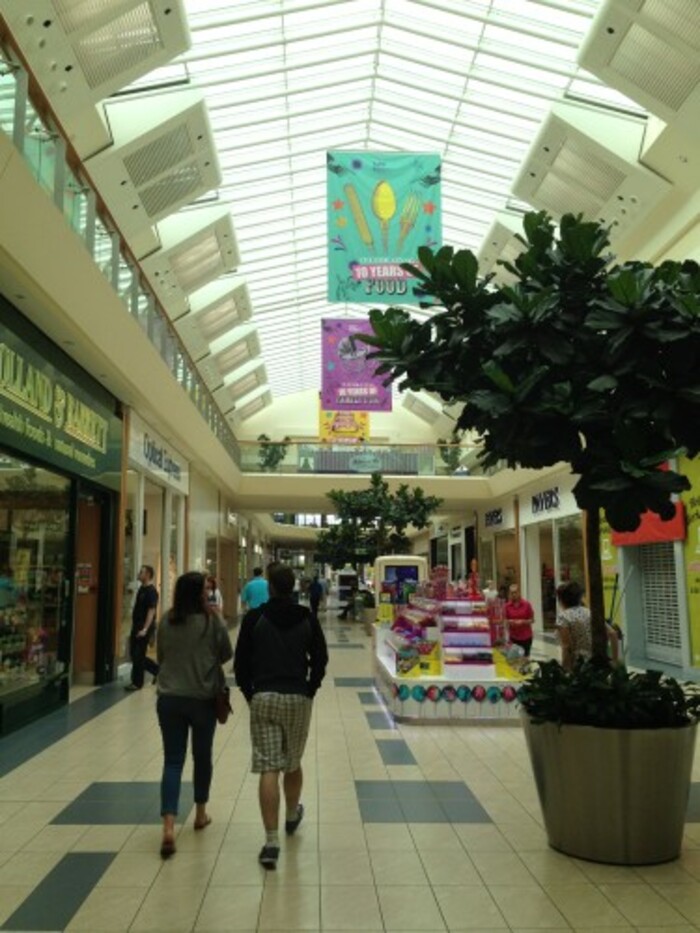 Maguire resurfaced years later when his investment company, United Entertainment Partners, planned to build a hotel in the Montenegrin town of Kotor, a project which also eventually stalled.
Several other outlandish proposals were floated for the land, including in a November 2006 report from the Fingal Independent which said that a "wealthy Irish businessman" wanted to develop a new €1.5 billion airport runway and local terminal to service Dublin Airport.
There have also been several proposals to build waste facilities in the area. In 2011, Fingal County Council gave up on plans to develop a massive sewage treatment plant at nearby Nevitt after strong objections from locals.
Years later, in 2015, more than 600 people formally lodged an objection to controversial plans to build a waste-to-energy treatment plant at Regeens in Lusk. However, this plan was also defeated and much of the land proposed for Vega City still lies undeveloped.
Sign up to our newsletter to receive a regular digest of Fora's top articles delivered to your inbox.