'I didn't always deal with problems quickly enough - if you don't, it all goes pear-shaped'
The Shed Distillery's Pat Rigney also talks about Ireland's unsung entrepreneurs.
FOUR YEARS AGO, Pat Rigney opened Connacht's first new distillery in over a century.
The founder of The Shed Distillery in Co Leitrim, Rigney's Gunpowder Irish Gin is now sold in 25 international markets.
The business, which plans to nearly double its staff to 40 people, will open a visitor centre in 2019 and plans to shortly launch its Sausage Tree Pure Irish Vodka and Premier Grand Cru whiskey.
At part of our weekly question-and-answer series, we spoke to Rigney – who has been shortlisted for the 2018 EY Entrepreneur of the Year award – about why shopkeepers are Ireland's unsung heroes and the perils of not dealing with problems early on.
Here's what he had to say: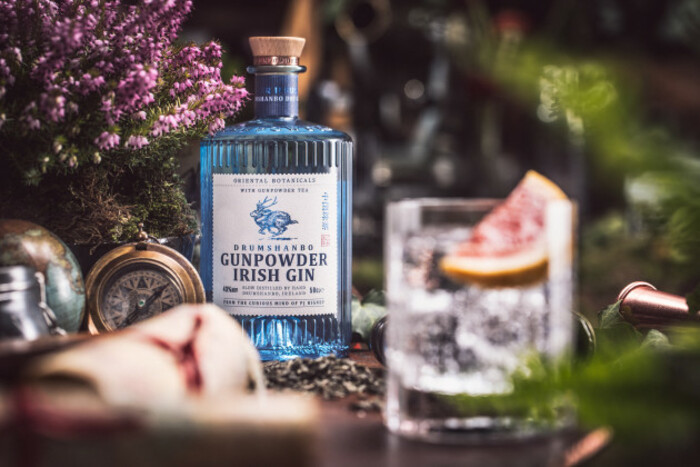 Source: The Shed Distillery
What was your earliest or childhood ambition? 
It was certainly to travel. It would have been one of my big ambitions. I have been travelling overseas throughout all my career and living off the energy and excitement, ideas and inspiration you get from spending time in different markets and working with different people.
The United States is definitely the most exciting place from an opportunity point of view, still to this day. The welcome that you get, the openness, the acceptance, the interest in taking on new ideas, it's still quite extraordinary.
I'm just back from the US and it's like getting an injection of reassurance and energy in terms of what you're doing. It's still a beacon for me and the most exciting market in the world.
How do you start a standard workday and how do you finish it?
There is no standard day, but what I do try to do early on is clear any issues so that they don't weigh me down for the rest of the day.
The day is incredibly varied. I'm problem solving, looking to the future on various projects, working with teams, moving around.
I spend a lot of time with customers, I spend a lot of time listening to people – my customers, my consumers – and I'm really trying to sift through all that and work out what it all means.
I don't clock out in a formal sense, but at the end of the day, I like to sit down and chill, watch the news, maybe go for a walk.
What's the worst job/task you've ever had to do?
In the early 1980s, I did a J1 in the US with a good buddy of mine who went on to become the chief executive of Baileys.
We ended up down in Houston and worked as longshoremen on the docks. What we didn't realise going down there was that it was going to be 37 degrees Celsius and 90% humidity. That was a pretty terrible job.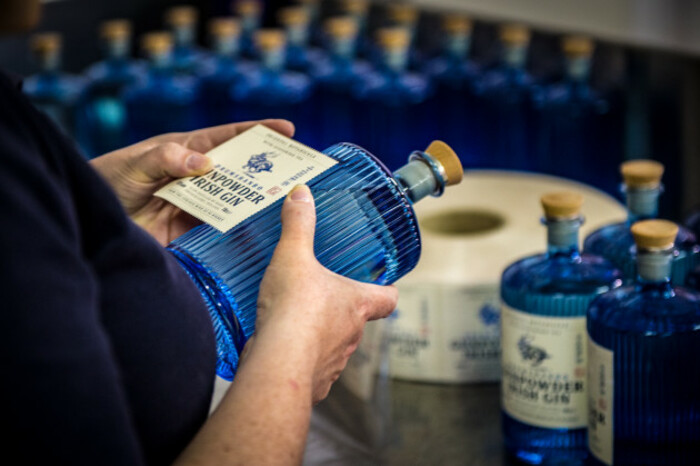 Source: Adrian van der Lee
How would you describe your work/management style?
It's very much focused on people and it's focused less on systems and structure. It's about motivating my team on an individual basis in the first instance but then a collective basis to get the task done.
I'm very interested in innovation and thinking in the medium- to long-term. That's probably my style. I'm highly energetic. I'm less of a process junky. I think too much process kills innovation and entrepreneurship.
What has been your biggest mistake to date and what did you learn from it?
Not dealing with issues quickly enough. Not dealing with a problem – like an importer that isn't going to work out, an individual that isn't going to work out – and just taking too long and then it all goes pear-shaped.
The other person becomes the victim, but I get the blame. If I'd dealt with it early, it would have been much better.
Now what I do is, I trust but verify and deal with issues early. If something's not working, you need to front up very early on and deal with the issue and find a solution if you can. If you can't, move on.
What's the biggest rip off in Ireland and the best value?
The biggest rip-off is the excise tax on alcohol. It's four times that of Germany, at least three times that of the United States. It's extraordinary high, as is our VAT at 23%.
In terms of best value, education in Ireland is incredible value in terms of our public schools, our universities.
It's extraordinary that you can go basically from childhood to third-level and pay relatively modest amounts and do very, very well, compared to other parts of the world.
What's the one piece of advice you would give to someone starting out in your industry?
The one thing I guess would be to start with the consumer first. Start with them and work backwards to build your business model.
If consumers don't engage, you have no business, you have no cash flow and you have no future.
Make sure you've stress tested your idea before it goes live. It's much cheaper to fix it then: it's going to save you a lot of time, money, stress and hassle down the line.
Start with them and continue to stay with them all the way through. Stay close to them and validate your brand and business proposition.
What bad work (or business) habit have you had to kick?
Maybe reacting too quickly to opportunities and issues as they come up and not taking enough time to take a deep breath and think it through. I've got a lot better at that.
Part of that is very good because you're inclined to stay close to the pulse of what's going on. But you do sometimes need to take half a step back, take a check, have a look at it again and then deal with it.
If you could invest in any Irish company (other than your own), which one would it be and why?
One brand that I admire greatly is Kelly's Resort Hotel in Rosslare. The reason I admire it so much is that it is family-owned and each year they manage to refresh the offering to keep it relevant. We've been going there for 26 years as a family.
It's a wonderful Irish treasure. You don't see too many of these places. I probably wouldn't want to invest in it though because I go on my holidays there. If I didn't, I would invest there.
What's your favourite possession?
I have a sailing boat that I race and get great fun out of. It brings great pleasure, not just to me but everyone involved in racing it.
Who is Ireland's most underrated entrepreneur?
The people I see every day: people with small shops, pubs, restaurants. Every day, they go out to do battle to keep their doors open, to keep customers coming in.
I have so much respect for these guys, particularly with the hours that they work, the uncertainty that often befriends them in their industry and trying to stay relevant and keep pace. I think they don't get enough credit and they employ so many people. It never ceases to amaze me.
Sign up to our newsletter to receive a regular digest of Fora's top articles delivered to your inbox.