One major UK supermarket is going 'British-only' for beef - and it wants others to follow suit
Irish farmers fear there will be a domino effect in the key export market as Brexit looms.
A MAJOR BRITISH supermarket chain has revealed plans to sell only locally sourced fresh meat as the country gears up for Brexit – and it has called on other retailers to follow suit.
The Co-operative Group, the country's fifth-largest grocer, with a 6% share of the market, already doesn't stock any Irish meat and has a tradition of selling British-only products where available.
In announcing its 'British-only' beef campaign, the Co-op said fellow retailers should also invest in UK farmers – rather than relying on imported goods.
More than half of Irish beef exports currently go to the country, making it the Republic's largest international market for the commodity.
The National Farmers Union in the UK has also called on other British-based supermarkets to make a commitment to buy British meat.
Both the Irish Farmers' Association (IFA) and the Irish Creamery Milk Suppliers Association (ICMSA) have criticised the British supermarket chain's move.
ICMSA president John Comer said the move by the UK supermarket chain is "clumsy and an unfeasible idea" and "challenges centuries of food trade between Ireland and Britain".
"Premature and aggressive calls for the expulsion of non-British foodstuffs from supermarket shelves in that country was ramping up feeling and sentiment at precisely the time when calm and some degree of realism was required."
He added that it is "impossible for the UK to meet its food requirements" based on domestic produce.
The Irish food-and-drink sector is expected to suffer most from Brexit-related trade barriers, while many producers are already disadvantaged by the depreciation in the pound after the landmark vote.
An IFA spokeswoman said Irish meat has a reputation for quality in the UK and the association wants the long-established trading arrangement between the two countries to continue.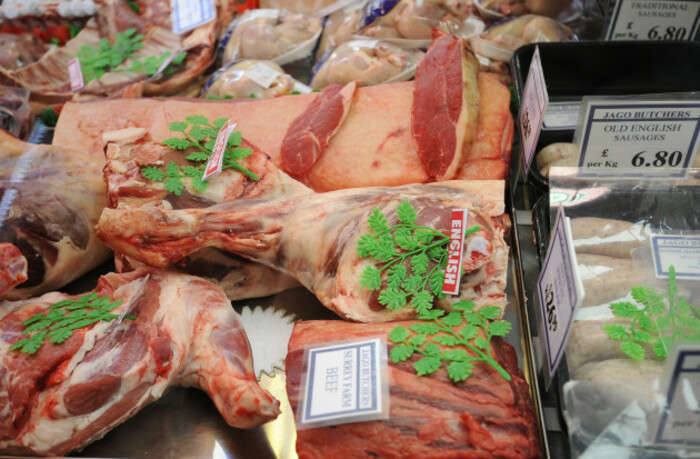 Source: Lauren Hurley/PA Images
Reasoning
In its 'British-only beef' announcement, the Co-op noted that meat imports into the UK had doubled over the past 20 years. It also singled out Ireland as the "biggest beneficiary of EU meat trade with the UK".
It said over £5 billion worth of meat is shipped into the UK from EU member states annually, with roughly a third of it coming from Ireland.
In addition to the sizeable beef trade, the vast majority of Irish poultry exports also go to the UK market.
Sign up to our newsletter to receive a regular digest of Fora's top articles delivered to your inbox.
read more on