Dublin Airport is poised to get a third terminal
A new government study is expected to recommend a timeframe for development.
IT IS LOOKING increasingly likely that Dublin Airport will get a third terminal, with the government flagging that a new study will probably recommend a development timeframe for the facility.
The Department of Transport announced that it has published a request for tenders (RFT) to conduct a report titled, 'A review of future capacity needs at Ireland's state airports'.
An RFT is a formal invitation to suppliers to submit a bid to supply products or services, and is one of the first steps of an official tendering process.
The RFT is seeking tenders for consultants to analyse the capacity requirements for the state airports Dublin, Cork and Shannon to meet their forecasted passenger through to 2050. Consultants will also be expected to identify "priorities for infrastructure provision".
The department said that in the case of Dublin Airport, the study is expected "to recommend the timeframe for the development of new terminal capacity, Terminal 3, and its appropriate design and optimum location".
It added: "Tenderers will also be asked to assess the relative advantages and disadvantages of the funding and operation of Terminal 3 by the existing airport operator in comparison to being operated on an independent basis."
Vital
The review was first announced by Transport Minister Shane Ross in September.
At the time Ross said that a review into traffic at Dublin airport is set to be commissioned, "which would include the possibility of a third terminal at Dublin Airport".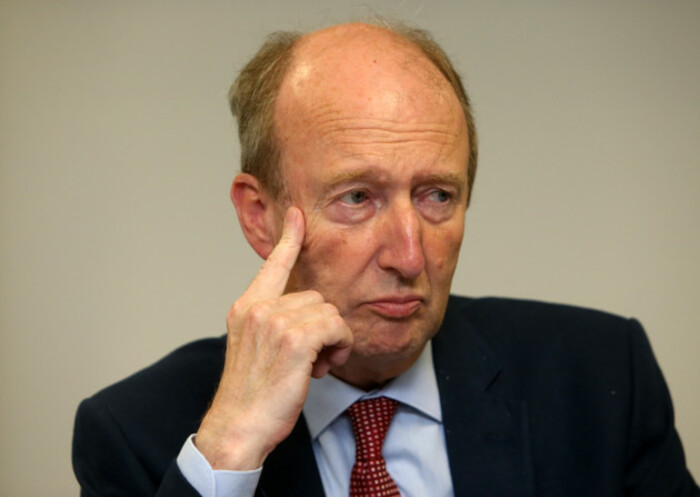 Source: Sam Boal
In a statement today, Ross said: "Irish airports, and Dublin Airport in particular, are experiencing a strong return to growth and we need to have a clear and coherent vision for the future."
"As an island, airports are vital to Ireland; we depend on air travel and aviation for our links with the rest of the world," he said. "Tourism, our largest indigenous industry, employing over 200,000 people, relies heavily on air travel.
"To ensure that our airports are prepared for the longer term, I have asked that this review consider the development of the three state airports to 2050," he said.
"Consultants will also be asked to identify and prioritise new infrastructure which will be required in the coming years."
Dublin Airport growth
A recent study found that the facility was Europe's fastest growing major airport in the first half of the year.
Passenger numbers at the hub also hit a record high of 25 million in 2015, beating the previous height of 23 million set in 2008.
This number is expected to rise. To cope with the demand, the state-owned DAA recently announced it will start work on a second runway at the airport, which will cost about €320 million to build and is expected to be completed by 2020.
It was also announced towards the end of last month a four-star hotel, which will be one of the largest hotels in the country upon its completion, is set to be built adjacent to Terminal 2.
read more on